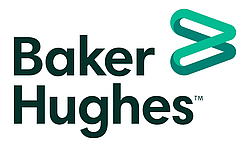 5 + Years Experience
Posted: Sep 29, 2021
Company: Baker Hughes
Skills: Field Service Tech
Experience: 5 + Years
Education: Bachelors/3-5 yr Degree
Location: US
---
Job Requirements
At Baker Hughes, we are building a Talent Community of highly talented and motivated professionals for future job roles. If you match the described job role and are as excited as we are to have you onboard in the future, please hit the apply button to be a part of our Talent Community.
As a member of our talent community, you will be amongst the first to get exclusive news about Baker Hughes, various cool projects we are working on, our employee success stories, and new job opportunities you may be interested in
Role Summary/Purpose
Baker Hughes (BKR) is an equal opportunity employer, offering a great work environment, challenging career opportunities, professional training and competitive compensation. Due to the regionalization and growth of the Field Service activities, the challenge is to improve the operation, which comes with a considerable workload that requires focus on the team and the internal processes
Essential Responsibilities
BKR has an open position for a Field Specialist in Gas Turbine Electrical & Instrumentation for the Field Services NAM operation. The Field Specialist is responsible for providing technical direction and safe site leadership of onsite installation, operational maintenance, testing and startup activities on the Gas turbine, Centrifugal Compressors, and Generators instrumentation systems in accordance with engineering best practice and contractual work scope requirements primarily within North America.
Provide direction and assistance to workgroups to meet assigned objectives. In this role, you will work within defined parameters to make decisions, apply concepts to issues of moderate complexity, resolve issues through immediate action or short-term planning and support in preparation of detailed work scope for the different site outages.
Provide general technical direction and assistance to customers in the operation, maintenance, repair, safe handling, and installation of BKR products on a regular basis with our customers.
Advice and counsel customer personnel about testing, adjustment, programming, and other similar services as agreed upon with the customer's technical assistance team.
Provide technical assistance through on-site guidance and training in operations, maintenance, and troubleshooting techniques.
Conduct detailed maintenance planning, pre-Outage, Outage and post-Outage planning activities jointly and in conjunction with the customers.
Assist customers in scheduling maintenance and workload assuring that equipment and parts requirements meet established schedules.
Make recommendations on findings, reviewing effectiveness of maintenance actions to identify future needs, as well as assisting with implementations of any recommendations.
Use initiative and experience to interpret and communicate significant market intelligence and sales opportunities for both assigned programs and ongoing customer support.
Supervise the installation, calibration and set up of instruments.
Work with site teams to develop maintenance schedules to optimize Units reliability and availability.
Lead and execute unit start-up and performance tests ensuring proper and safe operation of the machine by evaluating the running parameters and troubleshoot control system problems as they arise.
Maintain a maintenance history for the Units.
In conjunction with customer and site team, perform the on-Site inspection of all Instrument related Parts (new, used or refurbished) for completeness, correct execution against drawings, damage, etc. and making storage and preservation recommendations.
Ensure all in-field activities are carried out safely complying with company Environmental Health and Safety guidelines and procedures.
Work Experience
Qualifications / Requirements
•
Bachelor's degree from accredited university or college
•
At least 5+ years of experience in field service or maintenance position (engineering and instrumentation)
• Ability to understand and implement technical drawings (wiring diagram, P&ID, General Arrangement, etc.)
• Strong knowledge in rotating equipment instrumentation philosophy (Gas Turbine and Compressors) and their auxiliaries.
• Strong knowledge in field devices, instruments and actuators.
• Strong knowledge on Engineering, Electrical and Instrumentation.
• Good English fluency both spoken and written.
• Willingness and availability to travel worldwide 80% of the time (on and offshore).
• Legally authorized to work in USA.
Desired Characteristics
• Strong oral and written communication skills.
• Strong interpersonal and leadership skills.
• Proficiency using excel and MS office.
• Ability to work effectively with minimum supervision
• Strong customer service mindset
• Strong organizational skills
• Strong project management skills
• Strong oral and written communication skills
• Strong interpersonal and leadership skills
*Please remember that joining the Talent Community is not an application for any specific job at Baker Hughes but to have the privilege of being considered for an opportunity that suits your profile on priority.