Baker Hughes

Featured Employer
Argentina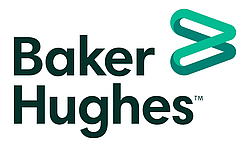 Posted: Sep 27, 2021
---
Job Requirements
At Baker Hughes, we are building a Talent Community of highly talented and motivated professionals for future job roles. If you match the described job role and are as excited as we are to have you onboard in the future, please hit the apply button to be a part of our Talent Community.
As a member of our talent community, you will be amongst the first to get exclusive news about Baker Hughes, various cool projects we are working on, our employee success stories, and new job opportunities you may be interested in.
Role Summary:
Under general supervision receives established instructions on routine work and detailed instructions on well site activity performs basic duties at the well site and at the shop.
Learns about servicing mechanical devices, building logging cable heads, building perforating cable heads and tool maintenance.
Able to Rig up and down well site equipment.
Develops hoisting skills in different situations such as fishing operations, coring operations, testing operations vertical tool make-up and in deviated wells.
Maintains well site records and communications as required by District Manager.
Responsible for proper job-related paperwork and other records for self and assigned crew.
Must have knowledge of and ensure compliance with all Federal, Country, State, Local and WLE regulations applicable to WLE explosives operations.
Drives company vehicles in a safe manner, observing all Company and government regulations and arrive at well site or other designated destination at scheduled time.
Participates actively in quality improvement efforts with respect to ballistics operations.
Promotes and maintains good customer relations.
Carries out all required responsibilities safely as described in Managing Base Operations, Managing Well Operations and Managing Equipment and Logistics manuals.
Performs other related duties as required.
Conducts all business activities in accordance with Baker Hughes HSE policies, Legal Compliance requirements and Baker Hughes Core Values.
Work Experience Essential Responsibilities:
• General knowledge of basic oil and gas industry. Good mechanical aptitude. Ability to work well and communicate well with others.
Qualifications/Requirements:
• High school diploma or equivalent. Industry experience and product line training required.
*Please remember that joining the Talent Community is not an application for any specific job at Baker Hughes but to have the privilege of being considered for an opportunity that suits your profile on priority.