Petroplan

Featured Employer
Medicine Hat, Alberta, Canada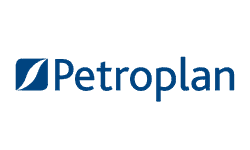 1 + Years Experience
Posted: Nov 25, 2021
Company: Petroplan
Skills: Planner / Scheduler
Experience: 1 + Years
Education: High School/Secondary
Salary: Negotiable
Location: Medicine Hat, Alberta, Canada
---
It is very important that the candidate is skilled in the use of P6 but also has relevant field experience to understand the tasks being scheduled. The P6 program is new to our site and we are looking for a SME to come in and help us develop and create a great scheduling tool for our current and future use.
The candidate must be living in Medicine Hat.
KEY ACCOUNTABILITIES
RESULTS/DELIVERABLES
Turnaround/Maintenance Schedules
Works with centralized Maintenance Planning, to develop and optimize routine maintenance activities.
Works with Technical leads to develop and optimize project activities.
Coordinates schedules and applies them to the TAR standards.
Develops short term (weekly) maintenance schedules in conjunction with all relevant stakeholders.
Coordinates regular review meetings to ensure there is common understanding and acceptance for planned Maintenance & Turnaround schedules.
Ensures schedules are communicated to all relevant stakeholders.
Monitors schedule compliance and adjust as necessary. Ensure any changes are appropriately communicated.
Develops long term (1 - 5 Years) Maintenance schedules for selected high criticality maintenance work.
Manages the use and development of Maintenance scheduling tools to ensure the process is as efficient and accurate as possible.
Manage Resource Availability
Tracks the availability of all staff, contractors and any other critical resources.
Participates in weekly manpower allocation meetings.
Ensures supervisors are aware of the resources required to carry out the planned maintenance work program.
Advises supervisors where there may be a mismatch between planned work and available resources.
Monitors any change in resource availability and adjust schedule accordingly. Ensures any changes are appropriately communicated.
Ensures Plant Availability
Works with the Production Coordinator to ensure plant is available as necessary to complete the designated maintenance schedule.
Ensures coordination of external services, contractors, and equipment rentals.
Tracks any changes to nominated plant availability and adjust the schedule as necessary. Ensure any changes are appropriately communicated.
Ensures any plant outages for maintenance work are optimized so that all relevant work is identified and completed during a minimum number of events.
Schedule Monitoring and Reporting
Develops systems to monitor and record compliance with the planned schedule.
Produces both routine and exception reports covering maintenance scheduling issues.
Ensure schedule reviews focus on safety, SIMOP's, resource leveling, and efficient execution of work.
Reports schedule compliance issues to Maintenance management. Work with affected parties to resolve.
Identification and communication of critical and near critical paths and constraints.
Support the Computerized Maintenance Management System (Maximo).
Updates the CMMS database with changes identified by system users or as a result of plant modifications.
Reviews the CMMS database to ensure that it is complete and accurate. Update where necessary.
Identifies opportunities to extend the coverage of the CMMS database.
Ensures links between the CMMS and Primavera 6 are maintained.
Maintains familiarity with all available CMMS functions and identifies opportunities for the Maintenance dept to extend its use of the system.
Support of the Planning Function.
Assists with the development of plans, cost estimates and schedules for Maintenance projects and Turnarounds.
Work closely with the planners in job plan development and work sequences.
Develops detailed work schedules in Primavera for significant maintenance tasks, projects or site activities.
Vision and Values
Contributes to the organizational vision of Global Methanol Leadership and as a team member demonstrates the core values of integrity, trust, respect and professionalism.
Responsible Care
Conducts all business in a manner which supports the Responsible Care® ethic.
General
Networks with other sites to the mutual benefit of all sites.
Responsible for ensuring awareness of all controlled documents relating to this position as per Document Awareness Report from Document Management Database.
Participates in local and global teams to execute specific projects, or to foster and develop the corporate use of CMMS's.
Contribute to the 'operational excellence' for Clients as an effective member of the Maintenance department.
Ensures compliance with all Pressure Equipment Integrity Management (PEIM) responsibilities, relative to role, as per the PEIM Manual.
LEADERSHIP AND CORE COMPETENCIES
Cross-Cultural Sensitivity
Customer Focus
Decision Quality
Drive for Results
Peer Relationships
Self-Development
ADDITIONAL COMPETENCIES
Planning
Organizing
Timely Decision Making
QUALIFICATIONS
High School Diploma or equivalent required
Relevant industrial trade certification preferred
Minimum 5 years of experience with Primavera 6
Previous planning experience considered a strong asset
EXPERIENCE & SKILLS
Experience in working with turnaround schedules
Previous experience in vendor coordination
Expert user of Microsoft Office products.
Experienced user of Computerized Maintenance Management Systems. Previous Maximo use would be an advantage. Demonstrated knowledge of equipment criticality setting and proper use of relevant data.
Able to set and meet deadlines which can arise at short notice.
Aware of the need to maintain customer / supplier relationships both internally and externally.
Previous experience working in an industrial maintenance environment.
Able to communicate effectively with a wide cross section of people.
Familiarity with work scheduling software (Primavera 6).
Experienced with Industrial Maintenance practices and systems.
About Petroplan
Petroplan is the trusted, specialist global Talent Solutions partner of choice for employers and professionals in the Energy sector. Since 1976, Petroplan has been here to help people like you make the most of the opportunities available and find the best fit for you as an individual.
Over 10,000 placements in more than 55 countries for over 550 clients across 65 disciplines.
In an industry where skilled and experienced professionals are increasingly sought after resource, we appreciate the true value of what you have to offer. What's more, we understand that different things are important to different people in today's world of work - it's about making exactly the right connections for you as an individual.
Our reputation for contractor and candidate care, understanding what makes you tick, and finding you the best match is second-to-none. We understand the industry inside-out and seek to understand YOU and your motivations in the same way. We take the time to evaluate your individual strengths, understand the most important things to you, and establish exactly what you're looking for from your next role.