Oceaneering

Featured Employer
Angola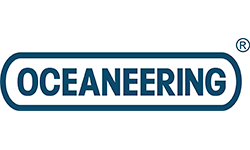 Company: Oceaneering
Skills: Diving
Experience: 4 + Years
Education: High School/Secondary
Location: Angola
---
Company Profile

**We are currently increasing our workforce for various projects within our Diving Division based in Angola. This will be on an ad-hoc, 2-6-month temporary basis**

Oceaneering is a global provider of engineered services and products, primarily to the offshore energy industry. We develop products and services for use throughout the lifecycle of an offshore oilfield, from drilling to decommissioning. We operate the world's premier fleet of work class ROVs. Additionally, we are a leader in offshore oilfield maintenance services, umbilicals, subsea hardware, and tooling. We also use applied technology expertise to serve the defense, entertainment, material handling, aerospace, science, and renewable energy industries.

Position Summary

Purpose

Competent person trained below the surface of water utilizing Surface supplied commercial diving or Saturation Diving techniques to inspect, repair, remove or install equipment and structures. Technical training to include but not limited to: power and hand tools, topside and underwater rigging, NDT, operate decompression chambers and NITROX diving operations.

Duties & Responsibilities

Functions

ESSENTIAL
Accomplish all tasks assigned by the Diving Supervisor. In the event the diver is assigned a task for which he does not consider himself competent either by training and/or experience, the diver shall immediately inform the Diving Supervisor.
Read, understand, and comply with all of the employer's policies and with applicable governmental regulations as they relate to their qualifications or performance while engaging in diving operations.
Maintain a high level of physical fitness.
Immediately obey all commands or instructions from the Diving Supervisor to return to the surface, first decompression stop, or bell.
Ensure that the deepest depth attained during their dive has been established before their ascent.
Safely transition from the water to the decompression chamber without avoidable delay.
Act as a Standby Diver when directed to do so. While acting as a Standby Diver, the diver shall:

Be dressed sufficiently to allow near immediate entry into the water and stay at depth as long as circumstances require.
Remain at their station throughout the entire dive and in-water decompression.
Monitor the dive radio to constantly remain abreast of events of the dive.

Not be assigned any task that might interfere with their duties as a Standby Diver while there is a diver in the water.
Act as a chamber operator as required by the Diving Supervisor.
Comply with regulations or instructions concerning the use, maintenance, repair, and testing of all diving equipment provided for the operation.
Report to the Diving Supervisor any recent medical treatment or illness so that a proper determination can be made concerning their fitness and/or ability to dive.
Immediately report all symptoms or suspected symptoms of DCS to the Diving Supervisor as early and accurately as possible.
Report to the Diving Supervisor any defect or malfunction of the diving equipment provided for the diving operation.
Follow safe diving practices at all times during the diving operation whether on deck or in the water.
Ensure that his diving equipment has been correctly maintained, prepared and tested
Assist in the training of new personnel or Tender/Diver.
Remain awake and in the vicinity of the decompression chamber for at least one hour following treatment or a hyperbaric exposure outside the no-decompression limits.
Ensure that his diving equipment has been correctly maintained, prepared and tested before each dive. The requirement to always check out his equipment prior to every dive should never be delegated to others.
Maintain a diver log book in which includes details of all dives, medical examinations and courses taken.
Be fully conversant and practiced in emergency procedures applicable to the assigned location.
Be able to speak and write in the English Language.

Additional Duties
Assist Dive technician with the maintenance of diving plant and other project equipment.
Work in diving yard maintaining diving equipment when not offshore.
Attend and pass training courses as needed.

Safety

Ensure that the Safety policies and procedures are understood and adhered to so far as is reasonably practicable in order to ensure a safe working environment.

Other

Carry out work in accordance with the Company Health, Safety, Environmental and Quality Systems.

Perform the assigned tasks with due diligence regarding the Integrated Management Systems on the Company.

Eliminate waste of whatever form, to suggest the use of more environmentally friendly substances and practices and contribute to the continuous improvement of the environment.

Qualifications

Qualifications

REQUIRED
High School diploma or equivalent
Graduate from an accredited Commercial Dive Program
Must hold a current IMCA Diver certification or internationally recognized equivalent
Must have current LOLER and BOSIET or equivalent certification
Minimum 4 years diving experience.

DESIRED
Willing to work offshore in harsh weather environments on a rotation or callout condition

Knowledge, Skills, Abilities, and Other Characteristics
Must have thorough knowledge of diving practice and theory and knowledge of equipment uses, repair and maintenance

Working Conditions

This position is considered OFFSHORE WORK which is characterized as follows.
Requires working outdoors, exposed to all weather conditions.
Includes exposure to sounds and noise levels that are distracting or uncomfortable.
Includes exposure to contaminants.
Requires working in very hot (above 90 F degrees) or very cold (below 32 F degrees) temperatures.
Requires working in cramped work spaces and getting into awkward positions.
Requires working in extremely bright or inadequate lighting conditions.

Physical Activity/Requirements

The physical demands described here are representative of those that must be met by an employee to successfully perform the essential functions of this job. Reasonable accommodations may be made to enable individuals with disabilities to perform the essential functions.

This position is considered HEAVY work.

Closing Statement

We offer a competitive salary, a comprehensive benefits package and the opportunity to advance in an international company. To apply, click 'Apply Now'.
Oceaneering pushes the frontiers of deep water, space and motion entertainment environments to execute with new, leading-edge connections to solve tomorrow's challenges, today.
As the trusted subsea connection specialist, our experience combined with the depth and breadth of our portfolio of technologies allows us to engineer solutions for the most complex subsea challenges. From routine to extreme, our integrated products, services, and innovative solutions safely de-risk operational systems, increase reliability, and enable a lower total cost of ownership.
We are connecting what's needed with what's next as the world's largest ROV operator and the leading ROV provider to the oil and gas industry with over 300 systems operating worldwide. With our safety-focused and innovative approach, we responsively and decisively react to subsea challenges while providing solutions swiftly and efficiently.