Oceaneering

Featured Employer
United Kingdom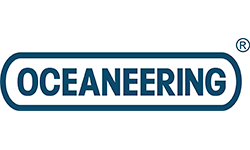 Company: Oceaneering
Skills: Diving
Education: High School/Secondary
Location: United Kingdom
---
Company Profile **We are currently increasing our workforce for various projects within our Diving Division based in Angola. This will be on an ad-hoc, 2-6-month temporary basis**
Oceaneering is a global provider of engineered services and products, primarily to the offshore energy industry. We develop products and services for use throughout the lifecycle of an offshore oilfield, from drilling to decommissioning. We operate the world's premier fleet of work class ROVs. Additionally, we are a leader in offshore oilfield maintenance services, umbilicals, subsea hardware, and tooling. We also use applied technology expertise to serve the defense, entertainment, material handling, aerospace, science, and renewable energy industries.
Position Summary
The Air Diving Supervisor is in charge of the planning and execution of the diving operation, including the responsibility for the safety and health of the dive team.
Duties & Responsibilities Functions
ESSENTIAL
Apply HSE accountabilities and responsibilities
Manage operations and maintenance activities to minimise HSE risks and impacts
Manage functions in ways which maintain the safety and security of the dive team
Promote and ensure implementation of company safety management system
Manage emergency procedures
Lead and promote safety briefings
Lead the planning and preparation of risk assessments for all safety critical areas
Manage all activities to ensure safe continuity of work
Manage the operation of the hazard observation system
Manage:
HSE, project and vessel inductions including familiarisation training
HSE meetings
Provision for training (HSE)
Manage safe bell diving operations
Manage the safe operation of the dive control panel
Manage the safe deployment and recovery of Divers
Manage safe diving operations from DP vessels
Manage lost/trapped diver emergencies
Manage HES launch and evacuation
Manage diving and decompression operations in accordance with dive tables
Manage the implementation of dive plans
Maintain accurate logs of operations and incidents
Implement relevant IMCA and DMAC guidance
Accurately diagnose types of dysbaric diving diseases
Follow relevant flowcharts to select initial treatment options/standard therapeutic treatment tables
Communicate with hyperbaric medical physician for essential specialist assistance
Supervise therapeutic treatments of decompression sickness and other types of dysbaric diving diseases in accordance with standard treatment tables
Supervise therapeutic treatments of decompression sickness and other types of dysbaric diving diseases in accordance with non-standard treatments as specified by hyperbaric medical physicians
Implement project emergency and contingency plans
Participate in all diving emergency drills and in-house familiarization
Manage a diving emergency
Supervise and operate emergency and back- up systems
Manage a diving emergency
Oversee operation of emergency and back-up systems
Respond appropriately to a diving emergency
Deliver dive system emergency familiarization training
Identify hazards to umbilical safety
Ensure safe management of divers' umbilical's
Manage dive operations safely within vessel- specific maneuvering/positioning restrictions
Manage safe diving operations from vessels
Deliver project performance requirements in accordance with the diving project plan
Ensure that all tools and subsea project equipment are maintained, stored and used in accordance with company requirements
Manage the safe operation of all tools and subsea project equipment
Support individual and team functions in ways which promote team working, trust and co- operation with colleagues and supervisors
Manage information, resources and personnel safely and effectively
Promote and implement company safety and quality management systems
Complete appropriate company documentation
Assign clear objectives and tasks to personnel in ways which ensure understanding
Facilitate and control daily meetings, project and safety meetings
Deliver effective handovers
Implement company management of change procedures
Provide opportunities for learning and practice
Develop personnel, and encourage peer mentoring to promote good practice and safe working for individuals and the team
Provide ongoing competence assessment of personnel under supervision
Promote a culture supportive of HSE matters, demonstrating visible and active HSE leadership
Communicate effectively with dive team, marine personnel and deck crew
Encourage personnel to raise issues or concerns calmly and to deal with matters promptly and appropriately
Support individual and team functions in ways which promote team working, trust and co- operation with colleagues and supervisors
Additional Duties
Maintaining the Company quality assurance and control philosophy on all operation and diving activities in accordance with the relevant standards and specifications, as required by the Client's representative(s) and procedural documentation;
Ensuring all operational/diving activities undertaken comply with the relevant legislative directives and are in accordance with the Company diving/operational manuals and safety memoranda;
Ensuring that the implementation, maintenance and documentation of a routine preventative maintenance/certification program regarding the diving system and support equipment is performed in accordance with safe working practice and relevant legislation;
Ensuring that system audits are reviewed on a regular basis.
Safety
Ensure that the Safety policies and procedures are understood and adhered to so far as is reasonably practicable in order to ensure a safe working environment.
Other
Carry out work in accordance with the Company Health, Safety, Environmental and Quality Systems.
Perform the assigned tasks with due diligence regarding the Integrated Management Systems on the Company.
Eliminate waste of whatever form, to suggest the use of more environmentally friendly substances and practices and contribute to the continuous improvement of the environment.
Supervisory Responsibilities
This position has direct supervisory responsibilities.
Reporting Relationship
Operations Manager
Project Manager
Offshore Construction Superintendent
Shift Superintendent
Qualifications
REQUIRED
Completed diver training to IMCA-recognised Surface diving qualification
Demonstrated competence as an offshore Air Surface diver (in accordance with IMCA C 003).
Completed and passed air diving supervisor training course
Acted as 'trainee' air diving supervisor on 10 offshore commercial air dives
Passed IMCA Air(surface) diving supervisor examination
Passed offshore medical suitable for geographical area of work
Passed offshore survival course suitable for geographical area of work
Has received training in aspects of leadership
Completed employer company familiarisation
K nowledge, Skills, Abilities, and Other Characteristics
Personal safe working practices and safety procedures on-board the vessel and/or installation
All relevant legislation and guidance
Company safety management systems including incident reporting and investigation procedures
Factors which affect the safety and security of the dive team
Dive system and operation
Relevant emergency procedures
Risk assessment principles and procedures
Safety planning related to the preparation of diving project plans and project emergency response plans
HSE inductions, meetings and training procedures
Permit to work procedures
Management of change procedures
Company hazard observation system
Overall dive system configuration
Company procedures
Project/operational procedures and plans
Operation of the dive control panel
Dive plans
Dive tables
Gas analysis system including analyser calibration procedures
Gas resources and mixtures
Planned maintenance system (PMS)
IMCA guidelines including DESIGN
Workplace and environment conditions
Diving operations from dynamic positioning (DP) vessels
Relevant DMAC guidance
Human anatomy and physiology
Types of dysbaric diving diseases
Causes, signs and symptoms of decompression sickness and other types of dysbaric diving diseases
Flowcharts used to select initial treatment options/standard therapeutic treatment tables for decompression sickness and other types of dysbaric diving diseases
Standard therapeutic treatment tables used to treat decompression sickness and other types of dysbaric diving diseases
Operation and hazards of life support and gas reclaim systems
Project emergency and contingency plans
Fire and emergency drills relating to vessel- installation/systems/chambers
Procedures for:

• emergency chamber abort
loss of communications/bell power/ hot water supply
loss of bell wire/umbilical/guide wire
lost/trapped bell
fire hazards/incidents
loss of air/gas
system failures, e.g. winch/ compressor
trapped/incapacitated diver procedures
loss of dive platform position

Principles of safe umbilical management including active tending
Identification of hazards
Maximum diver umbilical lengths
Excursion umbilical safety and excursion limits
DP systems and diving from DP vessels, including:

• surface orientated diving from DP vessels (ref. IMCA D 010 - Diving operations from vessels operating in dynamically positioned mode)
pre-dive briefing
umbilical safety
diving in anchor patterns as outlined in IMCA D 010
DP operations with reference to shallow water diving

Conventional mooring systems and diving from conventionally moored vessels, including:

• isolation of thrusters and other dangerous parts of ships
station keeping and moored systems

Marine safety principles
Permit to work
Minimum operating clearances
Position references
Mooring line adjustments and identification
Dive project plan and work procedures
Dive plans
Project equipment operating procedures
Safe operation of the following tools:

• lifting equipment (cranes, slings, shackles, tirfors and chain hoists)
oxy-arc/thermal cutting equipment
HP water jetting equipment
grit blasting equipment
bolt tensioning equipment
hydraulic impact guns
hydraulic grinders
air lift bags
air lift/dredging equipment
mattress handling equipment
metrology equipment

Lift planning/rigging/slinging
People management principles, approaches and techniques
Company HR policies and procedures affecting personnel being supervised
Operational and project management principles, approaches and tasks
Company competence management system
Company safety and quality management systems
Company management of change procedures
Impact of training, supervision, support and coaching on the safety performance of personnel
Principles and techniques of competence assessment
Safety leadership behaviors and impacts on individual and team performance
Effective communication for individual and team safety covering dive, bridge, ROV and life support teams
Principles relating to engagement in company safety culture
Principles underpinning team working and interdepartmental co-operation
Importance of personnel identifying and speaking out about safety concerns
Principles of an open reporting culture
Ensures that regular consistent communication takes place within area of responsibility
Working Conditions
This position is considered OFFSHORE WORK which is characterized as follows.
Requires working outdoors, exposed to all weather conditions.
Includes exposure to sounds and noise levels that are distracting or uncomfortable.
Includes exposure to contaminants.
Requires working in very hot (above 90 F degrees) or very cold (below 32 F degrees) temperatures.
Requires working in cramped work spaces and getting into awkward positions.
Requires working in extremely bright or inadequate lighting conditions.
Physical Activity/Requirements
The physical demands described here are representative of those that must be met by an employee to successfully perform the essential functions of this job. Reasonable accommodations may be made to enable individuals with disabilities to perform the essential functions.
This position is considered HEAVY work.
OCCASIONAL
Lift 50-100 pounds
Walk in confined work spaces, kneel, jump, run, work while lying on stomach/back, crawl and use repetitive movements of the arms and hands
Differentiate between colors
Wear PPE for skin protection
Eye protection
Steel/safety toed shoes/boots
FREQUENT
Lift 25-50 pounds
Wear PPE for head, hands
Climb stairs/ladders, stand, balance, stoop, squat, reach and lift/carry objects
Twist, sit with back supported, head forward/flexed, head tilted/rotated
Work with arms extended below the waist, unsupported, elbows flexed, wrist supported and unsupported
CONSTANT
Lift 10-20 pounds
Standing and walking
Wear PPE for body, vision and hearing protection
Closing Statement
We offer a competitive salary, a comprehensive benefits package and the opportunity to advance in an international company. To apply, click 'Apply Now'.
Oceaneering pushes the frontiers of deep water, space and motion entertainment environments to execute with new, leading-edge connections to solve tomorrow's challenges, today.
As the trusted subsea connection specialist, our experience combined with the depth and breadth of our portfolio of technologies allows us to engineer solutions for the most complex subsea challenges. From routine to extreme, our integrated products, services, and innovative solutions safely de-risk operational systems, increase reliability, and enable a lower total cost of ownership.
We are connecting what's needed with what's next as the world's largest ROV operator and the leading ROV provider to the oil and gas industry with over 300 systems operating worldwide. With our safety-focused and innovative approach, we responsively and decisively react to subsea challenges while providing solutions swiftly and efficiently.