Core Group
Charlotte, North Carolina, United States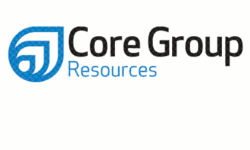 ---
Core Group Resources (www.coregroupresources.com) is the Americas leading maritime & offshore recruitment company. Founded by a licensed mariner who has offshore experience, Core Group Resources expertise is unmatched in the marine offshore market for executive search, staffing, and expertise identification. For more information contact us 281 347 4700. We are currently in the market for the following:
Superintendent
Job Summary:
This role is responsible for break bulk operations and managing teams at different ports.
Duties:
-Manage resources needed for the project.
-Identify hazardous areas on job site and oversee job set up activities
-Ensure everyone has full knowledge of the work plan throughout the project
-Presents monthly budget to project leadership
-Supervises subcontractors or third-party personnel on the assigned project and adjusts work methods or schedules if needed.
Qualifications:
-Willing to travel often
- Full knowledge of maritime cargo operations
- Previous experience managing teams successfully