Core Group
Houston, Texas, United States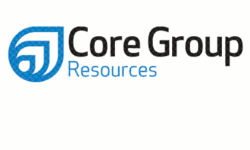 5 + Years Experience
Posted: Oct 28, 2021
---
Core Group Resources (www.coregroupresources.com) is Americas leading recruitment company. Founded by a service academy graduate who has offshore experience, Core Group Resources expertise is unmatched in the marine offshore market, finance, IT, renewables, & non-profit for executive search, staffing, and expertise identification. For more information contact us at 281 347 4700. We are currently in the market for the following:
STS Services Superintendent
Job Summary:
This job role will be responsible for the technical aspects of the STS lightering equipment and also managing contractors and the maintenance team.
Duties:
-Report on the technical budget and oversight
- Approval of invoices
- Perform safety inspections
- Manage equipment by testing, ordering, and coordinating purchasing
- Maintain lightering equipment
- Supervise repairs and maintenance
- Provide Certificate of Compliance according to USCG requirements
- Maintain close coordination with the HSEQ manager
Qualifications:
- Must have an LSV Masters License
- At least 5 years offshore STS experience
- Must have at least 2 years experience as a senior rank in LSV STS experience