ADNOC

Featured Employer
Abu Dhabi, United Arab Emirates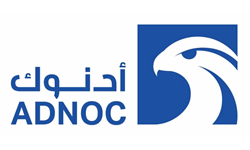 8 + Years Experience
Posted: Oct 19, 2021
Company: ADNOC
Skills: Business Analyst
Experience: 8 + Years
Education: Bachelors/3-5 yr Degree
Location: Abu Dhabi, United Arab Emirates
---
ADNOC is one of the world's leading energy producers, and a primary catalyst for the growth and diversification of the United Arab Emirates.
Our diverse family of more than 50,000 employees is made up of over 100 different nationalities. People from different backgrounds, with unique perspectives and wide-ranging skillsets, who share a collective responsibility: to enable and accelerate progress, both here in the UAE and across the globe.
Here at ADNOC, we go beyond business as usual. We do things differently, challenge convention, and embrace new ways of thinking. This is what defines and differentiates us.
By working together every day, we're bringing energy to life.
Company : ADNOC HQ
Job Title :Senior Analyst, Business SupportJOB PURPOSE:
Support the function in maintaining effective working relations by participating in formal meetings, open forums etc and regularly engage with internal (Upstream Functions/Group Companies) and external stakeholders (IOC/NOC, etc.) to develop and to ensure that ADNOC's objectives are achieved. Provide feedback and recommendations captured following the various engagements to Upstream leadership about the emerging opportunities and resolution of any business bottlenecks.
KEY ACCOUNTABILITIES:Job Specific Accountabilities
Support in developing positive relationships with all stakeholder groups through clear understanding and gather, analyze and manage the competitive intelligence data of ADNOC's current and potential stakeholders by using various market intelligence tools (IHS, Wood Mac, etc.,) and by engagement and consultation with Upstream Leadership.
Support in delivering effective visits, meetings and talking points for Upstream Executive Director for engaging with Stakeholders' Leadership for identifying synergies, highlighting concerns and exploring potential opportunities.
Support in sustaining effective working relations with upstream stakeholders to ensure that upstream objectives are achieved.
Support the line manager in acting as a communication liaison between ADNOC and external stakeholders involving the delivery of complex messages and managing clarification questionnaires and action items.
Support in engaging with the government entities in Abu Dhabi and the UAE (MoE, ADWEA, IRENA, Ministry of Climate Change & Environment etc.) to create and maintain long lasting mutually beneficial business relations including designing and implementing strategies to enhance Upstream's reputation.
Support in creating Upstream Stakeholder Register (Internal + External) documenting emerging opportunities and resolution of any business bottlenecks.
Assist in the establishment of protocols for efficient follow-up with stakeholder groups and provide means to transparently address any issues and concerns.
Support in preparing framework for ADNOC's relevant Upstream stakeholder group engagement and manage the evaluation of the current strategies.
Support Upstream leadership by preparing stakeholder related subject matter briefs, analysis and reporting of information involving projects, capital expenditures (CAPEX), operating expenditures (OPEX), organizational changes, acquisitions, mergers, and emerging technologies across the Upstream Group Companies.
Support in managing the structure, depth and the accuracy of information and messages being shared with all Upstream Stakeholders to ensure coordinated effort.
Support in relevant Corporate Integrated Risk Management System.
Support USPCM Division on the core Strategy Development, Portfolio management and Market Intelligence.
Generic Accountabilities Supervision
Plan, supervise and coordinate all activities in the assigned area to meet functional objectives.
Budgets
Provide input for preparation of the Function / Division / Department / Section budgets, assist in the implementation of the approved Budget, and work plans to deliver business objectives.
Investigate and highlight any significant variances to support effective performance and cost control.
Policies, Systems, Processes & Procedures
Implement approved Function/ Division/ Department/ Section policies, processes, systems, standards and procedures in order to support execution of the work programs in line with Company and International standards.
Performance Management
Contribute to the achievement of the approved Performance Objectives for the Function/ Division / Department/ Section in line with the Company Performance framework.
Innovation and Continuous Improvement
Design and implement new tools and techniques to improve the quality and efficiency of operational processes.
Identify improvements in internal processes against best practices in pursuit of greater efficiency in line with best industry standards in order to define intelligent solutions for issues confronting the function.
Health, Safety, Environment (HSE) and Sustainability
Comply with relevant HSE policies, procedures, controls, applicable legislation, and sustainability guidelines in line with international standards, best practices and ADNOC Code of Practices.
Reports
Provide inputs to prepare MIS and progress reports for Company Management.
COMMUNICATIONS & WORKING RELATIONSHIPS:
Internal
All Functions and Group Companies reporting to the Upstream Executive Director.
External
International and local stakeholders of ADNOC Upstream - as and when authorised.
Government entities in Abu Dhabi and the UAE (MoE, ADWEA, IRENA, Ministry of Climate Change & Environment etc.) - as and when authorised
QUALIFICATIONS, EXPERIENCE, KNOWLEDGE & SKILLS: Minimum Qualification
Bachelor's Degree in Management/ Engineering or equivalent
Minimum Experience & Knowledge & Skills
Preferably 8 years with broad understanding of the Upstream landscape.
Strong skills in collaboration and working relationships across internal and external stakeholders.
Group Company: ADNOC HQ
Oct 19, 2021