Baker Hughes

Featured Employer
China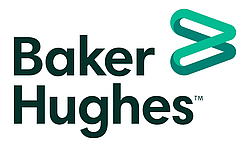 Posted: Sep 17, 2021
---
Job Requirements
At Baker Hughes, we are building a Talent Community of highly talented and motivated professionals for future job roles. If you match the described job role and are as excited as we are to have you on-board in the future, please hit the apply button to be a part of our Talent Community.
As a member of our talent community, you will be amongst the first to get exclusive news about Baker Hughes, various cool projects we are working on, our employee success stories and new job opportunities you may be interested in.
Join our Digital Solutions Team
Baker Hughes Nexus Controls offers a plant-wide, holistic suite of control system and machine condition monitoring and protection hardware, software, and services that help achieve the highest level of asset reliability possible. Our Team supports the supply chain management.
Partner with the best
We are recruiting an Software Engineer into our Engineering Technology Team supporting projects in industries. With a desire to attract Engineers who value varied teamwork and being challenged in technical problem solving.
As a Software Engineer, you will be responsible for:
Managing, designing (software) platform software Tools for use by engineering teams which contains hardware, embedded software
Expecting to resolve problems through the application of acquired expertise guided by precedent.
Working under guidance geared towards specifying activities, planning of activities and giving explanations on technical issues.
Communicating with team and supervisor. Presents to internal teams on metrics, project status and research.
Work Experience Fuel your passion
To be successful in this role you will:
Have Bachelor in Computer Science from university
Have Minimum of 3 yrs of experience in Engineering/Technology
Have Oral and written communication skills, interpersonal and leadership skills.
Be a good team player with the ability to work independently
*Please remember that joining the Talent Community is not an application for any specific job at Baker Hughes but to have the privilege of being considered for an opportunity that suits your profile on priority.