Baker Hughes

Featured Employer
China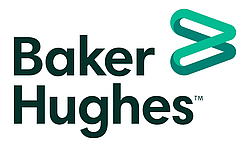 5 + Years Experience
Posted: Sep 17, 2021
---
Job Requirements

At Baker Hughes, we are building a Talent Community of highly talented and motivated professionals for future job roles. If you match the described job role and are as excited as we are to have you on-board in the future, please hit the apply button to be a part of our Talent Community.

As a member of our talent community, you will be amongst the first to get exclusive news about Baker Hughes, various cool projects we are working on, our employee success stories and new job opportunities you may be interested in.

Join our Digital Solutions Team

Baker Hughes Nexus Controls offers a plant-wide, holistic suite of control system and machine condition monitoring and protection hardware, software, and services that help achieve the highest level of asset reliability possible. Our Team supports the supply chain management.

Partner with the best

We are recruiting a Lead Hardware Engineer into our Engineering Technology Team supporting projects in industries. With a desire to attract Engineers who value varied teamwork and being challenged in technical problem solving.

As a Lead Hardware Engineer, you will be responsible for:
Lead the execution of hardware development in Distributed Control System, including Controller, Input and Output IO modules.
Lead the detailed design with creative implementation, which includes design input, high level design, interface definition, schematics, PCB and review etc. Verify design meet requirements, standards and compliance and deliver test report.
Work with Product Line Leaders (PLLs) to understand product requirements & vision; Support PLLs and Controlled Title Holders (CTHs) to develop multi generation technology plans.
Teamwork with cross functional teams in both domestic and international to understand CTQ, design requirements, and seek out the opportunity for improving productivity.
Provide timely communications on significant issues or developments

Work Experience

Fuel your passion

To be successful in this role you will have:
Bachelor Degree or above in Digital Signal processing, Automation or Automatic Control
At least 5 years of hardware/firmware R&D experience on control system or equivalent.
Skilled with electrical schematics, EMC, C/C++, VHDL, network protocol, etc.

*Please remember that joining the Talent Community is not an application for any specific job at Baker Hughes but to have the privilege of being considered for an opportunity that suits your profile on priority.