Halliburton

Featured Employer
Singapore, Singapore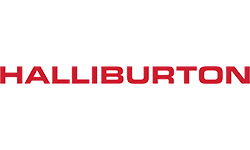 ---
We are looking for the right people - people who want to innovate, achieve, grow and lead. We attract and retain the best talent by investing in our employees and empowering them to develop themselves and their careers. Experience the challenges, rewards and opportunity of working for one of the world's largest providers of products and services to the global energy industry.
Halliburton Technology
Research & Development Career
Recognized as innovators in the industry, Halliburton's Research and Development scientists and engineers are responsible for designing the thousands of patented tools and technologies applied in field locations each day in locations all over the world.
As part of Halliburton's Research and Development group, you'll invent and author patented technologies that enable our customers to maximize new and existing oil and gas assets. Leading your own smaller projects or working on a larger project team, you'll develop Halliburton's intellectual property assets and invent and author the patents that underpin the processes and products that generate revenue and market leadership for Halliburton. Just a few of your daily responsibilities might include:
Designing new equipment and processes
Supporting design changes to existing technologies
Observing technologies in the field to ensure correct implementation
Designing lab experiments and analyzing data.
We're looking for self-starters with leadership capabilities, innovative ideas and the ability to effectively express ideas to team members, project stakeholders and management. You should hold a bachelor's or post-graduate degree in any of the engineering and science, geology/geosciences or chemistry disciplines
.
Open positions:
Firmware Engineer, Senior - Advisor
Software Engineer, Senior - Advisor
Position details: Firmware Engineer, Junior - Principal
Responsibilities:
Under general direction, responsible for defining requirements, functional specifications and testing documentation for engineering embedded applications, which varies in scope and complexity.
Ensures that the Technical Firmware Development process is followed on the development project. Works with others to improve the process. Designs, codes, tests, troubleshoots, and documents engineering embedded applications.
Works as part of a project team or as a leader of a defined section of a major project. Develops project plans, functional specifications and schedules. Assists in determining product needs and enhancements.
Contributes to Halliburton's Intellectual Property portfolio by delivering innovative and commercially successful solutions. Creates an impactful relationship with Halliburton's technical community, customers, and vendors by proactively collaborating with key stakeholders. Participates in professional societies in area of specialization.
Works effectively as a team member by communicating clearly and efficiently to provide innovative solutions.
Takes the initiative to go beyond what situations require and focuses on attention to detail by making sure that work is done correctly, completely, and to the highest standards.
Requirements
Skills are typically acquired through the completion of an undergraduate degree in Computer Science, Electrical Engineering or similar discipline, and 4 years of related experience.
Completion of a master's degree in Computing, Electrical Engineering or similar discipline is preferred
Good personal, professional, team work and communication skills are required.
Availability for international trips.
Ability to troubleshoot complex issues, selecting and using appropriate debugging tools.
Design architecture of embedded systems, test and debugging plans.
Capability of assessing embedded design on physical system (power, timing, etc.)
Good understanding of digital and analog circuits.
Familiar with electronics equipment used for circuit analysis/troubleshooting (e.g. Oscilloscope).
Understanding of memory mapping, memory types, memory map peripherals, interrupts
Good knowledge and experience in C/C++ on embedded platform.
Experience with serial communication protocols (UART, RS232, RS485, SPI, I2C, CAN,...)
Experience with Real time Operating System (Unix, CMX,...) and driver development.
Familiar with data encoding/decoding/compression techniques, design and implementation of digital filters and DSP algorithms, DFT, data analysis and interpretation skills, hands on experience on fixed as well as floating point processors etc.
Familiar with MatLab, Simulink, FPGA programing, ARM, STM32, ADC, DAQ, etc.
Position details: Software Engineer, Senior - Advisor
Responsibilities:
Under general direction, you will collaborate with Digital Signal Processing engineers to develop signal processing algorithms related to transmission of data between the surface and downhole tools in a very challenging real-time drilling environment.
You will apply your engineering/programming skills to convert such MATLAB algorithms into highly optimized production-ready engineering software.
You will be challenged to create highly efficient, highly reliable, fault-tolerant software. Solutions will require research, investigation and innovation.
You will also be exposed to other software projects and will directly affect the operation and effectiveness of our field operations.
Requirements:
Position requires that the Technical Software Development process is followed on the development project. Skills are typically acquired through the completion of an undergraduate degree in Electrical/Computer Engineering, Computer Science or similar discipline, and 4 years of related experience or through 8 years of software development experience.
Proficient in developing C++ and C# (or Java) desktop applications.
Proficient in MATLAB.
Experience with acquisition, processing, analysis and presentation of real-time data.
Knowledgeable in digital signal processing and digital communications.
Possess a strong mathematical background and knowledgeable in algorithm optimizations.
Exhibit strong organizational, analytical, multi-tasking and prioritization skills
Desired Qualifications:
Experienced in user-interface development.
Familiar with design patterns, unit testing and agile development.
Familiar with .NET technologies such as WPF and WCF.
Knowledgeable in C, Managed C++ and Interop.
Experience with Microsoft Visual Studio and Team Foundation Server.
Notes
Candidates having qualifications that exceed job requirements will receive consideration for higher level roles given (1) their experience, (2) additional job requirements, and/or (3) business needs.
Halliburton is an Equal Opportunity Employer. Employment decisions are made without regard to race, color, religion, disability, genetic information, pregnancy, citizenship, marital status, sex/gender, sexual preference/ orientation, gender identity, age, veteran status, national origin, or any other status protected by law or regulation
.
Location
315 Jalan Ahmad Ibrahim, Singapore, Singapore, 639940, Singapore
Job Details Requisition Number:
103477
Experience Level:
Entry-Level
Job Family:
Engineering/Science/Technology
Product Service Line:
Sperry Drilling Svcs
Full Time / Part Time:
Full Time
Additional Locations for this position:
Compensation Information
Compensation is competitive and commensurate with experience.
About Halliburton
Founded in 1919, Halliburton is one of the world's leading providers of products and services to the upstream energy industry.
Halliburton is proud to be a services company, and our customers and investors appreciate our business model. Our strong competitive position not only comes from our geographic footprint and wide range of products and services, but also, more importantly, from the quality of our work and the dedication of our employees.
With approximately 55,000 employees, representing 140 nationalities in more than 80 countries, Halliburton touches much of the oil and gas that fuel our society.
Our Business
Halliburton comprises 14 product service lines (PSLs). The PSLs operate in two divisions: Drilling and Evaluation, and Completion and Production.
Our Consulting and Project Management PSL works across both divisions and is the spearhead of our integrated-services strategy. Its financial results are included in the Drilling and Evaluation Division. PSLs are primarily responsible and accountable for strategy, technology development, process development, people development and capital allocation.
Our Values
Integrity: Ethics and integrity are the foundation of our brand and the guiding principles for all we do.
Safety: Priority number one. We are focused on our own personal safety, as well as on the safety of others.
Collaboration: We work together with customers, and understand that everyone has a role in providing the best solution.
Competition: We compete to win, knowing that competition makes everyone stronger.
Creativity: We are resourceful. We are innovative, and strive to apply the right technology and solution every time.
Reliability: We deliver what we promise. We believe the quality of our service defines who we are.
Respect: We are honest with ourselves and with each other. We value our diverse skills and talents, and know we are stronger together as one family.
These values are our corporate DNA, the foundation for how we relate to each other and to every individual and entity with whom we interact. These are the principles that every Halliburton employee is expected to use, live by, and demonstrate on a daily basis.
Own Your Career
Our people are essential to our ability to innovate, achieve, grow, and lead. We attract and retain the best talent by investing in our employees and empowering them to develop themselves and their careers. We invest in our employees through leadership and competency development, competitive compensation plans, health benefits, work-life programs, and reward and incentive plans.
Opportunities for career development – and the tools you need to take advantage of them – are abundant. Combine those opportunities with your drive and capabilities, and your career path can go in nearly any direction you choose.
Halliburton ranked in the Global Top 10 in the 2019 Rigzone Ideal Employer Rankings - find out more here.