Petroplan

Featured Employer
Alberta, Canada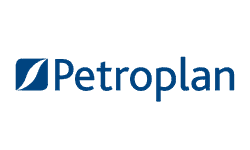 1 + Years Experience
Posted: Sep 16, 2021
Company: Petroplan
Skills: Production Operator
Experience: 1 + Years
Education: High School/Secondary
Location: Alberta, Canada
---
Production Operator (shipping/Receiving)
Calgary
Coordinator:

Job Summary:
Operators are responsible for receiving raw material in either bulk, totes, or drums. Material is then picked from the warehouse to blend in vessels. The material is blended then packaged in either bulk, totes, drums, or pails. The finished good are then prepared for shipping out to customers. Operator position may also be responsible for cleaning reusable totes, checking temperatures and pressures on boilers. Include the following Plant Positions. Load rack operator, tank farm operator, blend operator, material movement, shipper, receiver. Safety promotes and support goal zero initiatives, TPM and follow all safety life critical policies and manufacturing procedures. This position must follow walk the line, double checks to ensure process safety requirements are met. Each of us must stop work when necessary and report all near miss and incidents to team lead. Quality responsible for blending on specifications, packaging the correct volume in the right container. Responsible for inventory management thru SAP/warehouse management.

Essential Duties & Responsibilities:
1. Blending chemicals (cleaning vessels, adding chemicals to vessels, sampling final product, transferring)
2. connecting hoses and disconnecting hoses
3. Packaging bulk, totes, drums, and pails
4. Moving material via forklift
5. Warehouse management, labelling, WHMIS, TDG placarding
6. Exerting up to 50 pounds of force occasionally, and/or up to 20 pounds of force frequently, and/or up to 10 pounds of force constantly to move objects

Minimum Education requirement:
High school diploma or equivalent
Driver's License

Industry:
Manufacturing chemical environment

About Petroplan

Petroplan is the trusted, specialist global Talent Solutions partner of choice for employers and professionals in the Energy sector. Since 1976, Petroplan has been here to help people like you make the most of the opportunities available and find the best fit for you as an individual.

Over 10,000 placements in more than 55 countries for over 550 clients across 65 disciplines.

In an industry where skilled and experienced professionals are increasingly sought after resource, we appreciate the true value of what you have to offer. What's more, we understand that different things are important to different people in today's world of work - it's about making exactly the right connections for you as an individual.

Our reputation for contractor and candidate care, understanding what makes you tick, and finding you the best match is second-to-none. We understand the industry inside-out and seek to understand YOU and your motivations in the same way. We take the time to evaluate your individual strengths, understand the most important things to you, and establish exactly what you're looking for from your next role.