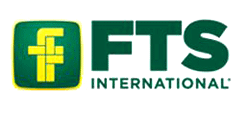 ---
*****HIRING IMMEDIATELY*****
Position Summary: Responsible for wiring of new/rebuilt pumps, control boxes, blenders, and blender data acquisition (DAQ). Conducts troubleshooting of new/rebuilt pumps, control boxes, blenders, and blender data acquisition (DAQ). Responsible for completion of cable building and technical communication vehicle (TCV) computer installation.
Essential Duties and Responsibilities:
Performs entry level tasks such as troubleshooting pumps, blenders, TCVs, and cable building with constant supervision.
Troubleshoots and repairs

electrical/electronic

equipment including but not limited to programmable controls, power supplies, instrumentation, gages and test equipment.
Informs appropriate management and line mechanics of potential

electrical/mechanical

problems and inherent dangers involved.
Maintains company-required performance and maintenance records for identified equipment.
Performs preventive maintenance functions as directed with constant supervision.
Performs other related duties as required.
Educational and Other Requirements:
High school education or equivalent preferred.
Two-year technical degree, accredited apprenticeship program or the equivalent working experience is a plus.
Must possess the ability to work in a fast-paced environment.
Entry level knowledge of basic schematic reading, wiring procedures, soldering techniques, use of test equipment, and basic electronic troubleshooting theory preferred.
Valid driver's license required
Must work with upper level technician until proficient
Must possess ability to work independently and as a member of team
Frequent travel may be required.
Must be highly safety conscious.
Must be sensitive to confidential information.