Eni

Featured Employer
London, United Kingdom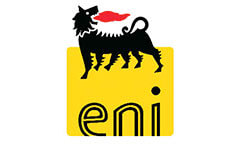 Posted: Oct 27, 2021
---
MARKET RISK ANALYST LGN - IRC217292
At
Eni
, we are looking for a
Market Risk Analyst - LGN
within
Eni Global Energy Markets ( EGEM)
in
London
. You will be responsible for participating in projects to improve the ETRM and supporting broader commercial activities. You will be working on real-time front-line control and management information for management and traders, including daily PNL and risk reporting, and risk analysis.
About EGEM:
Eni is one of the leading integrated energy companies with activities in exploration, production, transport, and marketing of oil and natural gas. ENI has a market capitalisation of ?66 billion and has a near ?100bn turnover. It is not only a leading international upstream company but also Europe's largest natural gas operation. In January 2021, Eni integrated its gas, power, emissions and LNG commodity trading activities into one Company, Eni Global Energy Markets (EGEM) to create a leader in the global commodities trading arena. EGEM is a leading gas player in Europe and is responsible for all of Eni's commodity trading in natural gas, power, emissions and related derivatives with offices in London, Rome, Brussels and Singapore. The integration of the trading activities into EGEM enables ENI to capture additional business opportunities in a market that is becoming more liquid and integrated across different commodities. This integrated model has created a global centre of excellence for ENI's trading and commodities risk control.
As a member of the
Financial Risk Management & Control
Team
at EGEM you will be responsible for
:
Reporting to the Market Risk Power, Emissions, LNG and Oil Derivatives Manager and has the following main interfaces: INTERNAL: Front and Back Office, IT, other Middle Office units; Planning & Control, Finance; Back Office.
Producing, reviewing, and distributing daily PNL and risk reports and following up any issues with relevant teams.
Ensuring that all risk limits are adhered to and assisting in implementing new limits/reallocating existing ones when necessary.
Assisting in identifying significant risk drivers within the business, ensuring transparency with senior management.
Maintaining a strong knowledge of current LNG market signposts and trends.
Supporting Front Office in new products and non-standard products approvals.
Participating in the enhancement and development of ETRM systems and reporting platforms.
Assisting in defining forward curve methodologies for the accurate mark to market and fair value reporting.
Contributing to the month and quarter-end activities with Back Office/Accounting for the relevant portfolios.
Developing and maintaining strong business relationships with different functions, e.g Front Office, Back Office, IT, Planning & Control; Finance.
Guarantee compliance of trading procedures with relevant controls and support internal and external audit requests.
This is the opportunity for you if you have these skills and requirements
:
Relevant experience in a market risk/product control role from trading companies or banks.
Strong knowledge of derivatives trading.
Strong knowledge of Power, Emissions and LNG markets and what drives them.
Advanced knowledge of risk metrics such as VaR, stress testing, scenario analysis.
Knowledge of one or more ETRM systems would be an advantage (Endur, Symphony by Amphora).
Location:
London
Contract type:
Permanent
At Eni,
people are the key to our success
, which is why our values are focused on
diversity and lifelong learning
.
Eni evaluates applications regardless of candidates' personal and cultural characteristics or orientations. If your application is among those most in line with the required profile, you will be contacted to continue the selection process
Together we have greater energy.
#LI-EIRL
Eni S.p.A.
Welcome to Eni – and your future with a dynamic global business that operates across the entire energy supply chain. Eni's 30,000 employees can be found on virtually every continent. Throughout the 67 countries we operate in, we work on some of the most significant energy projects in the world.
Our activities span oil and natural gas exploration, field development and production, as well as the supply, trading and shipping of natural gas, LNG, electricity, fuels and chemical products.
We've grown dramatically since our beginnings in 1953, but we've stayed true to our roots in many ways. Today we may be one of the largest companies in Italy and among the world's most successful oil and gas companies in exploration, but our culture remains genuinely people-focused. Our values of respect, integrity and sustainability guide every aspect of our operations.
As for the future, we're adapting to rapidly shifting market conditions as we complete our transformation into a fully integrated oil and gas company. Through our strong commitment to digitalisation and decarbonisation, Eni will continue to create sustainable value within this changing energy landscape.
We're not only one of the world's most successful energy companies — we pride ourselves on being a dynamic and exciting place to work as well. If you join us, you'll play a key role in shaping the energies of the future.
At Eni you'll enjoy a progressive, inclusive and forward-thinking environment, and a wide range of benefits and rewards. We care about our people's growth, which is why we invest in talent and offer development pathways to give everyone the same opportunity to flourish with us.
Reasons to join us
Take on exciting challenges: Eni's focus is on big and ambitious projects. You'll take on challenging but rewarding work to help us extract energy at depths never reached before.
A multicultural working environment: You'll join a dynamic setting with cutting-edge facilities, the latest technology, and a rich and interesting mix of people from all backgrounds and specialisms.
Make a difference in the world: Our purpose extends further than supplying energy to power the world. Sustainable development and respect for the environment is at the heart of everything that we do.
Training and career growth: We provide training opportunities at the highest standard and encourage self-development, both in a personal capacity and a professional one.
Compensation and incentive programmes: We reward you for your commitment and success through our competitive compensation policy, which is bespoke to each location's local regulations.
Pension programmes: Depending on your location, you could enrol in one of our contributory pension programmes.
ENI ranked in the Global Top 20 in the 2019 Rigzone Ideal Employer Rankings - find out more here.