Oceaneering

Featured Employer
Rosyth, Scotland, United Kingdom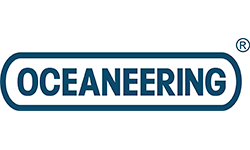 5 + Years Experience
Posted: Nov 12, 2021
Company: Oceaneering
Skills: Planner / Scheduler
Experience: 5 + Years
Education: High School/Secondary
Location: Rosyth, Scotland, United Kingdom
---
Company Profile
Oceaneering is a global provider of engineered services and products, primarily to the offshore energy industry. We develop products and services for use throughout the lifecycle of an offshore oilfield, from drilling to decommissioning. We operate the world's premier fleet of work class ROVs. Additionally, we are a leader in offshore oilfield maintenance services, umbilicals, subsea hardware, and tooling. We also use applied technology expertise to serve the defense, entertainment, material handling, aerospace, science, and renewable energy industries.
Duties & Responsibilities Purpose
To support the Supply Chain Manager and Purchasing Team by organising and planning the acquisition of materials for SDS-Rosyth. This role will operate as a bridge between Engineering, Supply Chain, Project Planning, Production Planning and Production by communicating project-related requirements for sourcing, procurement, inventory, and warehousing in relationship to the overall materials plan. To continually improve our current process.
Functions
ESSENTIAL
Fully proficient individual contributor.
Makes recommendations and decisions (where authorised) on complex and difficult situations.
Broad knowledge of own professional discipline and general knowledge of related disciplines.
Builds relationships with and across teams and delivers key technical content to influence stakeholders.
Responsible for the following:
Maintenance of the inventory item master records (EU, Category, Family and UPC codes) and purchasing item attributes to ensure they are maintained and updated as required.
Collaboration with the Engineering Team to ensure BOMs (Bills of Material) are released in a timely manner, to satisfy the Request For Quote (RFQ) and purchasing processes.
Strategically plan and organise procurement activities in order to optimize cost and schedule related to purchase of commodities across different projects.
Running the CRR (Component Requirement Report) daily, ensuring key stakeholders receive the latest information, reviewing the demand and schedules and directing the Buyers regarding the purchasing requirements to satisfy the Production Plan.
Partner with Project and Production Planning to ensure material supply meets requirements and changes are managed effectively, to the correct BOM revision, scheduled to the correct plan and includes the timely picking, kitting and issuance of parts to Production.
Liaison with Project Planning and Buyers regarding the Weekly Work Plan (WWP) activities to ensure the WWP and 3-week lookahead are up to date and in line with the needs of Operations.
Co-ordination of load-out kitting requirements, liaising between the Project Management and Warehouse teams.
Management of cabler bobbins, electric cable reels/cradles, supplier owned bobbins/reels, silo materials and fluids planning.
Collaboration with the Engineering Department to provide supplier data sheets as required for the creation of new Commercial Off The Shelf (COTS) parts .
Regular (minimum quarterly) review of safety stock levels based upon usage report .
Monthly review of aged inventory to ensure inventory procured for a project is issued to the project and any inventory held on hand is used or scrapped if not required .
Support the Warehouse Team in the management of inventory levels and coordinating with stakeholders to assess opportunities and create awareness.
Manage intercompany transactions and inventory movements ensuring deadlines are met (in collaboration with Stores personnel), tracking MSR's to ensure they are fulfilled as required.
Establish best practice in relation to material planning and continuously improve the efficiency and effectiveness of the process.
Participate in on site Health Safety and Environment (HSE) activities/programme e.g. Observation Cards, HSE Safety Suggestions.
Support other divisions within the Rosyth campus as required.
Eliminate waste in whatever form, to suggest the use of more environmentally friendly substances and practices and contribute to the continuous improvement of the environment.
Displays required levels of engagement and a positive `can-do` attitude while consistently supporting Oceaneering culture of Safety, Quality, ongoing learning, and continual improvement.
Any other roles or tasks as required to support our business needs including carrying out work in accordance with the Company HSE and Quality Systems.
Safety
Ensure that the Safety policies and procedures are understood and adhered to so far as is reasonably practicable to ensure a safe working environment.
Supervisory Responsibilities
This position has no supervisory responsibilities.
Qualifications Qualifications
REQUIRED
Typically holds degree and/or certification in area of specialty. Equivalent experience may be considered.
Experience in a material planning role (minimum of 5-10 years in such a role and within a manufacturing company)
Competencies
To perform the job successfully, an individual should demonstrate the following competencies:
Professionalism - approaches others in a tactful manner; reacts well under pressure; treats others with respect and consideration regardless of their status or position; accepts responsibility for own actions; follows through on commitments.
Dependability - follows instructions, responds to management direction; takes responsibility for own actions; keeps commitments; commits to long hours of work when necessary to reach goals; completes tasks on time or notifies appropriate person with an alternate plan.
Adaptability - adapts to changes in the work environment; manages competing demands; changes approach or method to best fit the situation; able to deal with frequent change, delays, or unexpected events.
Organisational Support - follows policies and procedures; completes administrative tasks correctly and on time; supports organisation's goals and values; benefits organisation through outside activities; supports affirmative action and respects diversity.
Strategic Thinking - develops strategies to achieve organizational goals; understands organization's strengths & weaknesses; analyzes market and competition; identifies external threats and opportunities; adapts strategy to changing conditions.
Judgment - displays willingness to make decisions; exhibits sound and accurate judgment; supports and explains reasoning for decisions; includes appropriate people in decision-making process; makes timely decisions.
Planning/Organising - prioritizes and plans work activities; uses time efficiently; plans for additional resources; sets goals and objectives; organizes or schedules other people and their tasks; develops realistic action plans.
Oral Communication - speaks clearly and persuasively in positive or negative situations; listens and gets clarification; responds well to questions; demonstrates group presentation skills; participates in meetings.
Written Communication - writes clearly and informatively; edits work for spelling and grammar; varies writing style to meet needs; presents numerical data effectively; able to read and interpret written information.
Problem Solving - identifies and resolves problems in a timely manner; gathers and analyses information skillfully; develops alternative solutions; works well in group problem solving situations; uses reason even when dealing with emotional topics.
Change Management - develops workable implementation plans; communicates changes effectively; builds commitment and overcomes resistance; prepares and supports those affected by change; monitors transition and evaluates results.
Quality - demonstrates accuracy and thoroughness; looks for ways to improve and promote quality; applies feedback to improve performance; monitors own work to ensure quality.
Knowledge, Skills, Abilities, and Other Characteristics
To perform the job successfully, an individual should demonstrate the following additional competencies:
Competent in ERP System / Microsoft applications
Working Conditions
This position is considered OFFICE WORK which is characterized as follows.
Almost exclusively indoors during the day and occasionally at night
Occasional exposure to airborne dust in the work place
Work surface is stable (flat)
Occasionally required to work within a Shop Floor or Warehouse environment.
Physical Activity/Requirements
The physical demands described here are representative of those that must be met by an employee to successfully perform the essential functions of this job. Reasonable accommodations may be made to enable individuals with disabilities to perform the essential functions.
This position is considered
LIGHT
work.
Closing Statement
We offer a competitive salary, a comprehensive benefits package and the opportunity to advance in an international company. To apply, click 'Apply Now'.
Oceaneering pushes the frontiers of deep water, space and motion entertainment environments to execute with new, leading-edge connections to solve tomorrow's challenges, today.
As the trusted subsea connection specialist, our experience combined with the depth and breadth of our portfolio of technologies allows us to engineer solutions for the most complex subsea challenges. From routine to extreme, our integrated products, services, and innovative solutions safely de-risk operational systems, increase reliability, and enable a lower total cost of ownership.
We are connecting what's needed with what's next as the world's largest ROV operator and the leading ROV provider to the oil and gas industry with over 300 systems operating worldwide. With our safety-focused and innovative approach, we responsively and decisively react to subsea challenges while providing solutions swiftly and efficiently.