NES Fircroft

Featured Employer
Bretagne, France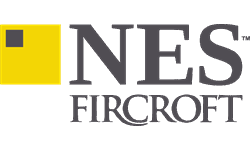 5 + Years Experience
Posted: Sep 08, 2021
Company: NES Fircroft
Skills: Operations Management
Experience: 5 + Years
Education: Masters Degree
Employment Type: Full Time Salaried Employee
Salary: tbc
Location: Bretagne, France
---
Role Dimensions
Together with the Project Quality Manager, the Deputy Project Quality Manager (PQM)
heads up the quality
discipline in the St. Brieuc Offshore Wind Construction Project so that components, machinery and equipment pass all quality & safety requirements.
The DPQM is thorough and observant with an eye for detail. S/he must fully understand the requirements for the product or supplier services and has a sense of responsibility towards our potential and existing suppliers even during times when product quality deviations occur leading to extra effort for rectification, negotiation, and controlled non-conformity follow-up measures until successful closure.
S/he will set
up a performance-based Quality Management System
that is in alignment with our Offshore Business Quality Management System. S/he will proficient in Quality Improvement campaigns e.g. 8-D Reporting and as a whole Non-Conformity Management and a holistic inspection and release regime.
The Deputy Quality Manager in Project is someone who
provides leadership to his/her team whilst reporting to the Project Quality Manager
and into our offshore Principal Quality Manager.
Accountability Statements
The job holder will be required:
To assure that until product handover to O&M there are stringent quality control functions in place including quality activity plans and inspection schedules; reporting measures and record keeping aspects
Makes sure that audits are carried out at suppliers' level in accordance with the settled quality requirements
Makes sure that allocated Quality Control personnel to the various manufacturing/fabrication facilities, pre-assembly; offshore inspections and take over mainly for Foundations, WTGs, Cables, OSS and onshore related works are in sufficient number and are carrying the correct experience/certifications.
Set up an 'audit program' together with the different package quality managers, including on effective and documented follow-up actions utilizing appropriate action tracking database system and attend them if required.
Supervise quality inspectors, technicians and other staff and provide guidance and feedback so that they are trained and updated aiming consistency in quality control and documentation & record keeping aspects
Set up a product control regime that Quality Package Managers and Engineers inspect final output and compare properties to requirements as set out together
S/He will ensure the suppliers are following the agreed ITPs through the Package Quality Managers and any deviations or non-conformities are duly documented and addressed
Reporting to the Project Quality Manager, the Deputy Quality manager is the head who oversees and understand all policies, regulations and standards
INTERNAL
Team player and knows how to contribute to the success of a team and is ready to progress for sound product quality of our offshore assets
It is expected that both on project and business level, the DPQM will make every effort to work closely together with our health & safety
EXTERNAL
Strong, respectful and determined towards contractors and manufacturer to assure they stringently follow our requirements. Where necessary a strong tone towards service providers and manufacturers may be required to assure that there is no space for product and service quality deviations
Planning & Organizing
The successful Deputy Quality Manager in Project shall be responsible for ensuring:
The application of a wide range of quality techniques, from defining and implementing inspection release measures; quality take-over: quality gates and milestones and take over documentation relevant for each machinery and equipment -depending on the nature of each project package
That a quality management system is developed, implemented and maintained so that a tailored performance based and result-oriented inspection regime is in place.
The evaluation of the qualifications of inspection personnel and as such assign those according to their competence, expertise and knowledge to the package accordingly
Meeting(s) are foreseen which must be driven and documented:
Weekly meeting with project and site team and documentation in minutes taking
Non-conformity reporting and general documentation and record keeping as set out by the Offshore H | S | Q Business Office
Skills & Knowledge
KNOWLEDGE & METHODOLOGIES
Must be able to understand the logics of database systems
Appropriate communications approach towards directors and on site level staff must be understood to reach the right audience
Must have in-depth knowledge of quality tools & techniques and ISO 9001 framework
Knows [in-depth] the difference between quality assurance, quality control, quality improvement and quality planning
Sound understanding of process oriented quality management systems
QUALITY ENGINEERING TECHNOLOGY
Basic understanding of Wind Turbine Generators and Foundations; Offshore Substation. If this is not existent, the job holder must come from a strong engineering background being able to understand production and manufacturing processes
Experience with quality tools like product FMEA, 8D-Reporting
Competency in conducting [1st and 2nd party] Audits
Understands Product Engineering Processes and Product Lifecycle of heavy plant machinery and equipment
Can interpret product requirements specifications and translates those into quality control regime with set quality criteria
Possesses good knowledge and experience in supplier quality management and knows procurement processes
Possesses good knowledge of welding/NDT/corrosion supervision according to requirements
Knowledge of drawing interpretation and ITP coordination
ADMINISTRATION
Set up of meetings with minutes-taking and assure team complies with this
ORGANISATION
Has a good understanding of a matrix organization and understands project milestones and set up
Basic understanding among the difference of corporate, construction and operations
Shall be able to translate statistical data and product trends and deficiencies into usable information towards management and as such identifies the corrective actions to be undertaken
LANGUAGE
Fluent in English (written and spoken). Any additional language such as French and or Spanish would be beneficial as the company is a Madrid-based utility
Education, Experience & Trainings
EDUCATION
Academic studies:
The candidate has successfully completed engineering or science studies (B.Sc/B.Eng. or master's) in the field either from the following disciplines:
Mechanical, metallurgical or manufacturing engineering
Automotive or aviation sector
Process or oil & gas fabrication/engineering
Quality Engineering Technology
Safety Engineering
Specialized training in:
S/he has preferably achieved training and certification through a quality body e.g. European Organization for Quality (EOQ) or German Society for Quality (DGQ) 'Quality Management Representative'
Quality Auditor according to EOQ or any other 'accredited' body
Six-Sigma-Training Green/Black Belt) would be a plus
Other requirements
(certifications and so forth):
Training/courses in management or quality assurance would be beneficial
Process industry or high hazard industries/ mechanical-plant engineering background would be beneficial
Project management training a plus
Seminars at statutory institution attended which comprise subjects in technical/machine safety or product liability
EXPERIENCE
At least 5 years' experience in Quality Management of big scale projects.
Experience in developing and reviewing project quality management systems, contract documents and project specifications
Some coordination experience gained in a large infrastructure project
Good to have experience with database systems such as action tracker/ Microsoft access etc.  
Experience in administrating different documentation 
TRAININGS
Offshore Wind GWOs may not be required, however can be provided if the candidate wishes this
Internal & External Relationships
The following groups / teams and internal stakeholders have been recognized with whom the job holder need to maintain communication with:
INTERNAL
Strong liaison with Offshore H | S | Q Business Office Principal Quality Manager
All Project Packages (WTG/FOU/OSS/Cables). Project Director(s)
Package Manager(s)
Site Manager(s) and Construction Manager(s)
On-site staff (operations and EPC)
Offshore Quality Department
External
Contractor(s)
Manufacturer
Physical Demands
Must be able to:
Travel to contractor sites for audits
Work Environment and (Geographic) Location
WORK LOCATION
The role will be based in France; at present this consists of a main office in Paris. Other locations could be explored for the right candidate
Future site set up for the project shall be in the North-West coast of France; when the site office is ready this will be considered as the base office.
Working from home may be agreed depending upon workload, individual circumstances, performance and business needs.
Furthermore, travels to contractor facilities throughout Europe (primarily) and other more remote locations   will form a nature of this job function.
ENVIRONMENT
In an open plan office with long sitting periods foreseen
Sitting in front of a computer/at desk for a prolonged time
Occasional travels to sites may be required for e.g. site set up and meetings
Offshore visits are desired so the job holder is connected with the nature of the job
With over 90 years' combined experience, NES Fircroft (NES) is proud to be the world's leading engineering staffing provider spanning the Oil & Gas, Power & Renewables, Infrastructure, Life Sciences, Mining, Automotive and Chemicals sectors worldwide.With more than 100 offices in 45 countries, we are able to provide our clients with the engineering and technical expertise they need, wherever and whenever it is needed. We offer contractors far more than a traditional recruitment service, supporting with everything from securing visas and work permits, to providing market-leading benefits packages and accommodation, ensuring they are safely and compliantly able to support our clients.