Saudi Aramco
Saudi Arabia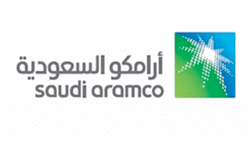 12 + Years Experience
Posted: Oct 06, 2021
Company: Saudi Aramco
Skills: Legal
Experience: 12 + Years
Education: Bachelors/3-5 yr Degree
Location: Saudi Arabia
---
Position Description:
We are seeking an attorney with general corporate experience to join Saudi Aramco's Law Organization in its headquarters in Dhahran, Saudi Arabia. This attorney will provide commercially oriented legal advice to Saudi Aramco and its subsidiaries particularly in the area of crude and product sales, retail, and the corresponding logistics (including shipping, freight and hauling).
Attorneys will provide a broad range of general corporate support including all related commercial transactions, governance, litigation, compliance, risk management, environmental, human resources, and technology.
Saudi Aramco's Law Organization is growing in response to a broad corporate initiative that involves the continued growth of its exploration, production, refining and marketing, along with expansion into petrochemicals, renewables, power and other sectors of the energy business.
For adventurous individuals who are interested in working at one of the world's most successful companies, Saudi Aramco offers challenging and sophisticated in-house opportunities.

Minimum Requirements:
Education Requirement
Educational Level: Graduate Doctorate
Degree Title: Juris Doctor
Discipline Title: Law Field
Title: Juris

Doctorate Minimum Years of Experience :12
Preferred Training, other required technical skills, special training, and competences if applicable.
A Juris Doctorate degree or equivalent, together with admission to general practice before the applicable highest court.
12 years of professional experience & practice.
Language Required/Preferred Proficiency Arabic Preferred Full
Professional Proficiency English Required Native or Bilingual Proficiency

Duties & Responsibilities:
Oversees and initiates advanced legal research as requested by Law Management. Supervises the monitoring & advises affected clients on complex regulatory environment of relevance to the Company and prepares updates & briefings to Law Management. Gathers facts and conducts legal research; drafts legal memoranda analyzing advanced legal matters under minimal supervision by Law Management. Prepares and issues opinions and advice to Management with respect to complex corporate rights and obligations, contracts and agreements. Provides legal advice in highly specialized field(s) of law and legal matters for Law Management's consideration. Initiates and assists in the organization's advanced studies and complex projects as assigned by Law Management under minimal review, e.g., statistical
analysis reports. Performs other duties as assigned by the Law Management; provides continuing assistance, guidance and instructions to other counsels.

About Us:
The Law Department supports the Company's operations in a number of areas, including: finance, contract development, litigation, tax, maritime, aviation and intellectual property. The Law Department is staffed by Saudi and expatriate attorneys, all of whom have trained and obtained licenses to practice law in the United States.