Weatherford

Featured Employer
Mumbai, Maharashtra, India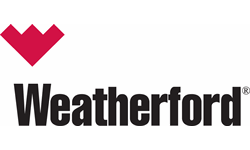 5 + Years Experience
Posted: Sep 07, 2021
---
Overview
Weatherford is the leading wellbore and production solutions company. Operating in more than 80 countries, the Company answers the challenges of the energy industry with its global talent network of approximately 20,000 team members and 600 locations, which include service, research and development, training, and manufacturing facilities. Visit weatherford.com for more information or connect on LinkedIn , Facebook , Twitter , Instagram , or YouTube .
We're looking to the future with a clear vision and a strong mission.
Our goal is to address the headwinds facing the industry, revolutionize the oilfield with digital technology, integrated solutions, and world-class talent.
We accept every challenge for the benefit of our Company, our industry, and the world. Our technology leadership delivers solutions that rise to every occasion, supply the best outcomes in each operation, and give power to all customers.
Weatherford offers competitive compensation, a comprehensive benefits program and opportunities for on-going training and career development. VEVRAA Federal Contractor - Priority Referral Requested.
Weatherford is an Equal Opportunity Employer Females/ Minorities/ Veterans/Disabled and gives consideration for employment to qualified applicants without regard to race, color, religion, age, sex, sexual orientation, gender identity, national origin, disability or protected veteran status.
Responsibilities Duties & Responsibi lities
Participate as a high level technical expert, using knowledge of hardware and software capabilities to create robust, scalable data acquisition hardware and software solutions.
Work with product management and hardware and software experts to analyze requirements and translate into software development tasks.
Design and implement new firmware for hardware devices
Play a leadership role in planning, coordinating and executing software development activities.
Work effectively with other developers, QA, support and documentation staff on an Agile Scrum team to create software that is accurate, robust and maintainable.
Available to work off hours with remote teams.
Required:
Experience with device protocols such as SNMP, SCSI, and Modbus - RPOC, DLQ porting, sustaining & maintaining
Experience with Mentor Graphics Nucleus RTOS, Green Hills Integrity RTOS.
Experience with development and deployment of firmware running on Linux-based platform
Ability to configure hardware per manufacturer's user guides
Expert knowledge of object-oriented programming using C++ and/or C#
Embedded Systems Development Knowledge
RTOS Development Knowledge
Device Driver, Virtual Device Driver Development Knowledge
Embedded Firmware Development Knowledge
Good communication skills, verbal and written
Willingness to work independently or in a team environment
Excellent written and verbal communication skills
Excellent problem-solving skills.
Preferred:
Familiarity with oil and gas applications, including RTU devices
Experience with firmware development on Control Systems, PLCs, and RTUs.
Experience with Windows Application Programming, MFC, Access Databases, SQL, C#, .NET
Ability to read hardware schematics and component datasheets.
Experience with development tools such as Microsoft Visual Studio and .NET Core
Understanding of client-server architecture
Understanding of real-time computer systems
Understanding of network communications
Experience with the Agile Scrum process
Qualifications
This position is for a Software Engineer on a team responsible for implementing controller support for Linux, Windows, and RTOS platforms . The primary responsibility is to develop and maintain software that communicates with and/or runs on hardware that is used to monitor resources in the oil and gas industry. This position requires excellent technical skills plus the ability to mentor less experienced team members. Activities also include testing and debugging of new or existing software, making suggestions for problem solutions or software enhancements and assisting in the development of user manuals. Our teams employ Agile processes to create a high performing software development environment.
Required:
Minimum 2-3 years min. of programming experience
B.E / B.Tech or M.E/ M.Tech /MS degree in Computer Science or related Engineering discipline .
Preferred:
B.E/ B.Tech with 2-3+ years of device drivers and firmware development experience using C ++ on Linux-based platform .