Athens Group
Scotland, UK, United Kingdom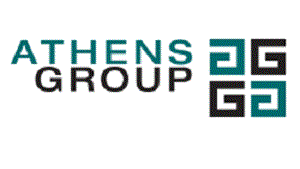 3 + Years Experience
Posted: Oct 11, 2021
Company: Athens Group
Skills: Business Development, Sales
Experience: 3 + Years
Education: Some College
Employment Type: Full Time Salaried Employee
Location: Scotland, UK, United Kingdom
---
Sales Representative - (UK or EU)
Athens Group - Safeguarding lives and the environment through integrated systems performance
Does the Following Describe You?
· Effective oral and written communication skills with the ability to build strong, long-lasting relationships based on trust
· Unconditional commitment to your company and customer successes
· Positive attitude with an abundance mentality
· Results driven with a high value placed on personal accountability
· Confident and Resilient
A Snapshot of What You'll Do
The Sales Representative will directly report to the sales manager and will work closely with the sales, delivery, marketing and leadership teams to achieve sales goals and execute company strategies. You will be responsible for a territory covering parts of Europe and Africa. Your ability to develop trust based relationships with decision makers and key influencers will be the cornerstone of your success. You will ensure new opportunities meet AG fit criteria. You will serve as the primary point of contact with customers ensuring we have all the information necessary to meet their needs by effectively executing the company's sales process. You will respond to customer needs with core Athens Group solutions as well as find innovative ways to use AG skills and expertise to meet customer challenges.
Who We Want
Our ideal Sales candidate is searching for an individual contributor role where exceptional work ethic and unwavering commitment to our proven sales process is rewarded with an uncapped earnings potential. You are eager to apply your sales craft, but even moreso you are looking to hone your skills by working with and learning from the best. You maintain an appetite for continuous improvement and are a passionate believer in your ability to help customers solve challenging problems. You feel responsibility and ownership for achieving goals and executing the sales process. You have a strong desire to expand your knowledge about the Oil and Gas industry and continuously develop your skills to establish credibility and build relationships with customers and colleagues based on trust and mutual respect.
Qualifications (Minimum)
o Demonstrated ability to work in a self-directed fast paced sales environment, e.g.:
o Consistently meeting prospecting goals
o Conducting sales calls using state of the art commercial remote communication tools
o Making own travel and accommodation arrangements as needed post Covid-19 travel restrictions
o Interacting with and eliciting support from peers when required
o Writing effective emails and proposals
o Efficiently managing personal time
· Able and willing to commit to Athens Group sales philosophy without reservation
· Able and willing to actively participate in Athens Group sales training
· Able and willing to adopt Athens Group sales methods and tools without reservation
· Familiar with upstream oil and gas exploration industry, specifically in the areas of offshore exploration and production drilling and marine
· Experience selling abstract services such as consulting, inspections, audits investigations and other like offerings with intangible deliverables such as recommendations or certifications
· Exceptional listening and communication skills with the ability to provide a sense of teamwork and collaboration both internally and with customers
· Strong analytical skills
· Track record of meeting/exceeding quotas
· Deeply curious about people, companies, processes and systems.
· Able to unabashedly ask challenging and personal questions.
Preferred:
· Science, Technology, Engineering and Math (STEM) related degree or equivalent work experience
· Sales Experience with the upstream oil and gas ecosystem
· Basic technical understanding of offshore drilling, production and marine equipment and systems
· A strong desire for continuous learning
What We Will Include
This role is very unique and an outstanding opportunity for the right type of individual. An excellent salary and commission structure (upon achieving set goals), PTO, paid holidays and support in Professional Memberships and Licenses along with comprehensive screening and evaluation, intense onboarding and recurrent training are all offered.
Who We Are
Since 1998, Athens Group (AG), a Houston based company, has set as their mission to help operators, drilling contractors and asset owners ensure safety, increase uptime, and safeguard the environment over the entire asset lifecycle. We are a comprehensive service provider for the verification and inspection of all marine, subsea, and drilling equipment. Our Knowledge Delivery System? was developed from our experience on over 400 high specification drilling, production and marine projects worldwide. This system allows AG to deliver the highest possible test, inspection and survey coverage with consistency, traceability and repeatability across a company's asset fleet.AG originated and sets the bar for the E&P equipment verification business - now considered a key driver of operational safety and reliability. Our Proven Practices? Methodology sets us apart from our competitors and helps ensure that our customers' E&P assets remain fit for purpose throughout their lifecycle.
We are Driven by These Core Values
· Safety - Everyone goes home after their shift with no lost time due to unsafe processes, practices or environment.
· Adaptability - We adapt rapidly to market shifts in ways our competitors can't.
· Team Discipline - We're team oriented, with the professional discipline to discuss and then fully commit to the decision and the team whether we agree or not.
· Creativity - We are experts at creating new ways to tap the unrealized potential in our customers' operations.
· Commitment - We are aligned with and committed to achieving company goals and exceeding customer expectations.
· Focus - We understand that our ability to deliver unmatched value depends upon carefully choosing our customers and narrowing our value focus.
· Results - The proof of our value is found only in the results we deliver to our customers. Deeply rooted in the culture of any customer-intimate company is the sense that if our customer does well, we've done well.