Saudi Aramco
Saudi Arabia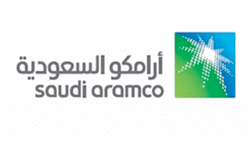 15 + Years Experience
Posted: Nov 29, 2021
Company: Saudi Aramco
Skills: Chemical Engineering
Experience: 15 + Years
Education: Bachelors/3-5 yr Degree
Location: Saudi Arabia
---
Position Description:
We are seeking a Downstream Chemical Engineer, with experience in Energy Management & Solomon benchmarking methodologies and performance analysis, to join the Global Manufacturing Excellence organization under Downstream Global Manufacturing

Global Manufacturing Excellence is responsible to support and oversee the performance of Saudi Aramco global manufacturing assets.

Your primary role will be to provide technical expertise in conducting benchmarking and analyzing the performance of Global Manufacturing assets, using Solomon performance metrics with specialized skills in energy management. You will also be expected to provide support in closing the performance gaps identified in the benchmarking process.

Minimum Requirements:
As the successful candidate you must have a Bachelor's degree in Chemical Engineering or a related specialization. An advanced degree is preferred.

You will also have a minimum of 15 years of total refinery and/or chemical process units experience, with at least five years of specialized experience in Solomon benchmarking and analysis of associated metrics, especially in energy efficiency.

You should have a working knowledge of refinery and chemical industry process plant characteristics.

The ability to facilitate technical discussions and use influence to align various stakeholders is required.

You should also be proficient in data analysis and data visualization tools.

Duties & Responsibilities:
As the successful candidate you will expected to be able to perform the following:

Coordinate and support the administration of Solomon benchmarking studies and relevant requirements for Global Manufacturing facilities.

Facilitate data collection, verification and data quality review during Solomon benchmarking of Global Manufacturing Affiliates' facilities.

Review and ascertain the competitive positions of Global Manufacturing facilities in the industry, based on the Solomon benchmarking results.

Document the findings and recommendations of the studies for presentation to Global Manufacturing management and affiliates.

Lead the planning, development, and execution of solutions to bridge the performance gaps identified.

Formulate expense/margin optimization plans to maximize financial performance of Global Manufacturing Affiliates' facilities.

Coordinate with affiliates' facilities to establish performance targets and measure progress using Solomon metrics.

Assess future impact of planned capital improvements and modifications.

Develop regular performance benchmarking reports capturing the Solomon metrics for all Global Manufacturing affiliates' facilities.

About Us:
Saudi Arabia's vast hydrocarbon resources will see Saudi Aramco become the world's leading integrated energy and chemical company by 2020. Our Chemicals business is a critical, high-profile new enterprise for us and requires committed people with insight, experience and technical expertise.

We can offer professionals from diverse backgrounds and specialties a solid, secure future - not to mention extensive international exposure and the opportunity to see your ideas become reality. Work at the forefront of the industry and see how your career evolves with invested time and effort. It's a chance to make a huge impact both on the local economy and on a global scale.