Saudi Aramco
Saudi Arabia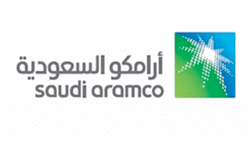 12 + Years Experience
Posted: Oct 31, 2021
Company: Saudi Aramco
Skills: Planner / Scheduler
Experience: 12 + Years
Education: Bachelors/3-5 yr Degree
Location: Saudi Arabia
---
Position Description:
We are seeking an experienced Scheduling Engineer to join our Project Management Team (PMT). Saudi Aramco Project Management Teams are directly responsible and accountable for the delivery of best in class capital projects assigned to specific departments. PMT is directly involved in executing and managing projects safely, on schedule, within budget and to the highest standards of quality and compliance. This will involve engineering design, procurement and construction of various sizes, types and complexity of small, medium to multi-billion-dollar mega size projects. Currently, some of these mega projects include the Marjan Increment Program, the Crude Oil to Chemicals Program, the Gas Compression Program, the Berri & Zuluf Increment and AMIRAL Program.

Project Teams are assembled in multiple site offices geographically scattered throughout the Kingdom of Saudi Arabia to deliver these best-in-class projects. There are various new projects, as well as, expansions requiring qualified personnel and are under recruitment.

The Scheduling Engineer is required to have extensive experience in the preparation of planning and scheduling control systems and practices to provide Engineering, Procurement and Construction supervisors the means to evaluate the progress and execution of assigned projects.

Minimum Requirements:
As the successful candidate you will hold a Bachelor's Degree (BS) in Engineering from a recognized and approved program.

You will have a minimum of 12 years' experience with at least 10 years' Experience specifically performing the development of baseline critical path schedules (Using ORACLE Primavera software version 15.2 or later) and progress measurement systems in order to plan, update, track, analyze and report WORK performance for all phases of the project.

You must demonstrate high skill in developing baseline critical path schedules.

Duties & Responsibilities:
You will be required to perform the following:

Complete resource loaded schedules in order to ensure standards of productivity are utilized in the schedule

Collect all timing data in order to plan and schedule the full scope of WORK

Work with Design Consultants and Engineering, Procurement and Construction Contractors in developing baseline critical path schedules and progress measurement systems.

Create a Work Breakdown Structure that contractors can use to develop their baseline schedules and progress measurement systems that enables subsequent reporting in the Saudi Aramco systems

Understanding and following schedule management best practices

Preparing all presentation materials to convey the plans and schedules to the project team and stakeholders is a necessity

Assisting the project team with evaluation of reported progress and status of critical activities with particular attention to deviations from planned activities

Participate in project team meetings including financial forecasting session to ensure schedule and cost alignment

Assist cost engineers with timing information in order for cost forecasting accuracy

Understand cost weightings as it applies to progress systems for reporting weighted progress reports

Highly skilled to interface with the various stakeholders on the project team and other key stakeholders to receive the information required for accurate and timely critical-path management of the project schedules.

Updating, revising and detailing schedules as projects progress through development and execution stages including updating the schedules based on earned-value data from the Field Construction Analysts and other sources of construction tracking and reporting information

It is preferred that you have advanced skills in problem solving such as "What-If" scenario planning to assist in schedule slippage towards recovery

Developing and recording the project's historical schedule information and lessons learned to be used in closeout and for future use

About Us:
The Engineering & Project Management (E&PM) business line studies, plans and oversees the construction of the Company's new facilities, including some of the biggest and most complex projects in the petroleum industry. Recently, Saudi Aramco completed the largest capital program in its history that included new or expanded oil, gas and petrochemical facilities, raising maximum sustainable crude oil production capacity to 12 million barrels per day and significantly increasing gas production and processing capacities. Among the recently completed projects was the largest crude oil increment in the history of the industry: Khurais, with a production capacity of 1.2 million barrels per day. More challenges lie ahead, with a slate of new or expanded oil, gas, refining and petrochemical projects in the works. E&PM also manages the Company's Research & Development Center where scientists investigate topics such as the desulfurization of crude oil, advanced fuel formulations for next generation combustion engines, and reservoir nano-scale robots (Resbots™) for injection into reservoirs to record their properties.