Saudi Aramco
Saudi Arabia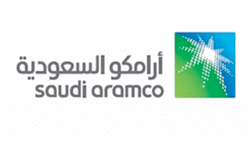 15 + Years Experience
Posted: Dec 01, 2021
---
Position Description:
Saudi Aramco's Global Manufacturing team is seeking an experienced Rotating Equipment Engineer to work in Global Manufacturing Excellence Center (GMEC). The incumbent will be responsible to provide technical evaluation and assessment of rotating equipment including all the relevant auxiliary systems in the refining, NGLF, and Petrochemical Plants.

GMEC will provide the required high-quality technical support to Aramco owned & affiliates Refineries, NGLF, and petrochemical plants insides the Kingdom & globally.

Minimum Requirements:
As the successful candidate you will have:

A bachelor degree in mechanical engineering.

Minimum of fifteen years of experience in the rotating equipment discipline, with at least five years of relevant experience in the field of troubleshooting & Assessments.

Thorough knowledge of engineering practices and economic principles, calculation methods, design details, and international codes, standards and specifications, including API610, API 617, API 692, API 691

Familiarity with the basic investigation tools and techniques like FRACAS, RCA, and TAPROOT is an added value.

Fluency in English, both verbal and written.

Duties & Responsibilities:
A successful candidate is expected to be able to perform the following:

Provide technical support to the operation team during the entire lifecycle of the rotating equipment, analyzing their performances, operative conditions and boundaries, in order to guarantee reliable and safe operations.

Troubleshoot Rotating Equipment Failures & performance.

Utilize knowledge and familiarity with the international standards in order to improve the equipment performance.

Implement the best-in-class solutions pertaining to the rotating equipment, as foreseen by international standards and other internal company standards.

Lead efficiency improvement initiates & upgrading programs & project in the filed of Rotating Equipment.

Generate and calculate the asset KPIs pertaining to discipline.

Provide technical solution whenever the machines experience failures, utilizing sound maintenance strategies to analyze, address and rectify the root causes in order to prevent reoccurrences.

Propose changes in operating modes, or technological improvement, or maintenance strategies implementation, in order to support the company vision of continuous improvement throughout collaboration and people conversation.

Utilize the best-in-class monitoring tools (GE SMART SIGNAL, SYSTEM ONE) and other maintenance & reliability tools (SAP, iMOM, GE MERIDIUM) to support decisions in case of failures, or abnormal operating conditions.

Provide technical support to the maintenance team to enhance preventive maintenance strategies and checks, along with predictive maintenance strategies and operation-based maintenance checks.

Provide mentorship to lesser-experienced engineers. Generate development plans for them, assist them during the entire path of their knowledge growth.

About Us:
Saudi Arabia's vast hydrocarbon resources will see Saudi Aramco become the world's leading integrated energy and chemical company by 2020. Our Chemicals business is a critical, high-profile new enterprise for us and requires committed people with insight, experience and technical expertise.

We can offer professionals from diverse backgrounds and specialties a solid, secure future - not to mention extensive international exposure and the opportunity to see your ideas become reality. Work at the forefront of the industry and see how your career evolves with invested time and effort. It's a chance to make a huge impact both on the local economy and on a global scale.