Saudi Aramco
Saudi Arabia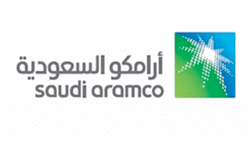 15 + Years Experience
Posted: Oct 31, 2021
---
Position Description:
We are seeking an experienced Environmental Officer to join our Project Management team (PMT). Saudi Aramco Project Management Teams are directly responsible and accountable for the delivery of best in class capital projects assigned to department. PMT is directly involved in executing and managing assigned projects safely, on schedule, within budget and to the highest standards of integrity and compliance. This will involve engineering design, procurement and construction of various sizes, types and complexity of small, medium to multi-billion-dollar mega size projects. Some of these mega projects include the Marjan Increment Program, the Crude Oil to Chemicals program, the Gas Compression Program, the Berri & Zuluf Increment and AMIRAL Program.

Project Management Departments manages and executes projects usually from multiple site offices or engineering contractor design offices, geographically scattered throughout the Kingdom of Saudi Arabia.

The Environmental Officer's primary role is in charge of successively environmental issues that range from advocacy, awareness and event organizing to drafting/reviewing environmental policies. The officer also ensures that environmental policies are well implemented by Contractors/subcontractors and any environmental campaigns are effective at the project sites. The general job of an environmental officer involves evaluating, planning and implementing of projects environmental issues.

Minimum Requirements:
As the successful candidate you will hold a Bachelor degree in environmental engineering and or science with advanced degree or other advanced environmental related degree is highly desirable.

Certification in his area of specialty such as QEP, EP, RPO, CIH,NEBOSH, QEH, PG and Meteorologist.

Fifteen (15) years of experience , preferably in the oil industry or similar process industry including several years with full responsibility, such that the incumbent is clearly recognized as an expert in environmental issues.

Excellent English communication skills (oral and written) and no second language is required.

Must familiar with Environmental Management Systems Standards-ISO 14001 series, Occupational Health and Safety Management System - ISO 45001 and Quality Management System-ISO 9001.

Must have an in-depth knowledge of International regulations and conventions relevant to offshore and onshore environment.

Teamwork skills essential, including the ability to collaborate cross functionally with colleagues and in line with tight deadlines & strong influencing skills and stakeholder management experience (internal and external) are desirable.

Duties & Responsibilities:
You will be required to perform the following:

Assist in the implementation of an environmental compliance monitoring programmer in line with best international practice, to monitor the continued implementation of all regulatory requirements.

Assist in the review, track and drive close out of rectification plans arising from internal or external audit or compliance review process.

Assist in the management, review and reporting on surface, potable and ground water, noise and air quality monitoring.

Support reporting to PMT, Senior Management and Board Sub-Committee as appropriate with regard to compliance monitoring and environmental performance issues.

Driving and supporting the projects in embedding the environmental management system and sustainability principles within the organization and our Contractors, Subcontractors & vendors.

Assist in the evaluation from an environmental perspective of proposed developments relating to infrastructure, equipment, process and procedural change.

Assisting in the continuous improvement of environmental management at the project's sites and throughout its lifecycles;

Supporting the delivery of environmental awareness training through toolbox talks on EMS Codes of Practice to applicable departments as required.

Proven ability to interpret applicable legislation and develop appropriate policy and procedures to demonstrate compliance in coordination with the business.

Subject matter expertise with regard to the development and implementation of environmental management systems.

Experience of developing appropriate oversight and compliance monitoring programmers in challenging operational environments such as the airports would be desirable. Provides expert environmental consulting to all Company organizations, outside vendors and manufacturers, universities and government agencies on matters relating to environmental issues.

Provides capital and operations program leadership by originating and carrying out environmental studies to determine potential problems and remedies to existing problems and resolve complex technical problems, increase revenue, optimize processes, protect the environment, or improve safety.

Evaluates and introduces best practices and new Environmental technologies from all over the world to help the Company achieve Best in Class positions in the oil business.

Works on or with Task Forces assigned to investigate major environmental incidents or solve specific problems. Undertakes special assignments requiring extensive technical experience and discretion when dealing with outside organizations.

Evaluates the capabilities of vendors and contractors to determine their acceptability to perform major services to Aramco. Reviews, analyses and comments on major projects undertaken by engineering/environmental consultants.

Promotes a learning environment and implements self-development to maintain and improve expert status within his environmental specialty.

About Us:
The Engineering & Project Management (E&PM) business line studies, plans and oversees the construction of the Company's new facilities, including some of the biggest and most complex projects in the petroleum industry. Recently, Saudi Aramco completed the largest capital program in its history that included new or expanded oil, gas and petrochemical facilities, raising maximum sustainable crude oil production capacity to 12 million barrels per day and significantly increasing gas production and processing capacities. Among the recently completed projects was the largest crude oil increment in the history of the industry: Khurais, with a production capacity of 1.2 million barrels per day. More challenges lie ahead, with a slate of new or expanded oil, gas, refining and petrochemical projects in the works. E&PM also manages the Company's Research & Development Center where scientists investigate topics such as the desulfurization of crude oil, advanced fuel formulations for next generation combustion engines, and reservoir nano-scale robots (Resbots™) for injection into reservoirs to record their properties.