Oceaneering

Featured Employer
Utrecht, Netherlands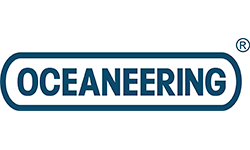 Company: Oceaneering
Skills: Engineering Technician
Experience: 30 + Years
Education: High School/Secondary
Location: Utrecht, Netherlands
---
Company Profile
Oceaneering is a global provider of engineered services and products, primarily to the offshore energy industry. We develop products and services for use throughout the lifecycle of an offshore oilfield, from drilling to decommissioning. We operate the world's premier fleet of work class ROVs. Additionally, we are a leader in offshore oilfield maintenance services, umbilicals, subsea hardware, and tooling. We also use applied technology expertise to serve the defense, entertainment, material handling, aerospace, science, and renewable energy industries.
Oceaneering AGV Systems, an Oceaneering International Company, develops, implements and markets Automated Guided Vehicle Systems (AGVs), navigation hardware, and software. We offer customized and automated transport solutions to efficiently, competitively and effectively meet the ever-increasing transport demands of various industries by increasing productivity, reliability, flexibility and safety standards through innovation, expertise and robustness. Oceaneering AGV Systems has been delivering automatic guided vehicle solutions to the world's leading companies for 30 years.
For more information please go to www.oceaneering.com and click on Products & Services, then click Automated Guided Vehicles (AGVs).
Duties & Responsibilities Purpose
Oceaneering AGV Systems is a division of Oceaneering International and is a worldwide leader in safe, reliable, and flexible logistic and production solutions based on AGV technology. Our AGV systems consist of one or more vehicles, advanced control software, and supporting infrastructure, suitable for both indoor and outdoor use.
Within Oceaneering AGV Systems, Systems Engineering plays a key role in supporting the development, design proving, installation, integration and acceptance activities associated with AGV Systems solutions deployed at our customers.
Ultimately the Systems Engineer is responsible for ensuring the correct technical solution is developed to meet the customers' stated needs within project schedule and budget.
The Systems Engineer carries out Systems Engineering (SE) activities during the project execution process. The main SE activities are identified as:
Identify, elicit, and manage Stakeholder and System Requirements after contract award.
Create and define the System Architecture culminating in a System Design that defines the technical specification for the various engineering disciplines involved (mechanical, electrical and software engineering.
Support the engineering teams with the detailed design, verification, and validation of the system components.
Write and execute system verification and validation test plans to qualify the system during Factory and Site Acceptance Tests.
Organize and support the deployment of the AGV Systems at the customer facility.
Functions
ESSENTIAL
Requirements Engineering and Management: Capture stakeholder needs (problem domain) and translate them into functional and non-functional system requirements (solution domain) by managing the derivation and flow-down to lower-level subsystem and component requirements
System Architecture Definition: Select the functional and physical System Architecture from candidate system architectures based on the approved Systems Requirements by undertaking trade-off studies and System Analysis.
System Design Definition: Generate detailed system, subsystem specifications and interfaces to support the engineering disciplines, supply chain management, assembly and deployment during the projects.
Write, review, and execute Change Requests: Document and manage customer business needs through refinements, by providing clear technical instructions to the engineering disciplines. Capture the technical scope in a proposal document.
System Validation and Verification; Define, plan, and execute performance and availability tests to ensure the delivered solution meets the agreed customer requirements.
Interact with customer technical representatives to define and manage customer expectations during project execution.
Direct and supervise the activities of the technical project team consisting of hardware and software engineers, and possible subcontractors
NON-ESSENTIAL
Support the Sales Department in generating solution concepts during the sales process
Create a technical Work Breakdown Structure (WBS) and define detailed work package for project execution.
Create and maintain the (technical) risk register during project execution.
Perform a risk assessment and reduction to comply with the European Machinery Directive and assure compliance with international standards.
Perform System and Design FMEAs to assure system reliability and quality at an early stage.
Standardize system components and interfaces to enable efficient re-use.
Safety
Ensure that the Safety policies and procedures are understood and adhered to so far as is reasonably practicable to ensure a safe working environment.
Other
Carry out work in accordance with the Company Health, Safety, Environmental and Quality Systems.
Perform the assigned tasks with due diligence regarding the Integrated Management Systems on the Company.
Eliminate waste of whatever form, to suggest the use of more environmentally friendly substances and practices and contribute to the continuous improvement of the environment.
Supervisory Responsibilities
This position has NO direct supervisory responsibilities.
Reporting Relationship
The employee will report to the Director of Programs or Systems Engineering manager.
Qualifications
REQUIRED
Bachelor's or master's degree in systems, mechanical, electrical or software engineering (or any closely related engineering discipline) from an accredited college or university. A master's degree is preferred.
A minimum of 5 years work experience in designing, manufacturing, and integrating complex engineered systems.
Excellent written and oral communications skills in English.
DESIRED
Systems Engineering certification (e.g., INCOSE)
Requirements Management or Business Analyst certifications (e.g., IREB, IIBA)
Proficiency with Requirements Management tools; and how these are used to ensure requirements traceability, support change management and requirements approval
Proficiency with Agile software development and tools.
Experience with Model-Based Systems Engineering (MBSE) to support system requirements, design, analysis, verification, and validation activities
Experience with Project Management activities and processes
Closing Statement
We offer a competitive salary, a comprehensive benefits package and the opportunity to advance in an international company. To apply, click 'Apply Now'.
Oceaneering pushes the frontiers of deep water, space and motion entertainment environments to execute with new, leading-edge connections to solve tomorrow's challenges, today.
As the trusted subsea connection specialist, our experience combined with the depth and breadth of our portfolio of technologies allows us to engineer solutions for the most complex subsea challenges. From routine to extreme, our integrated products, services, and innovative solutions safely de-risk operational systems, increase reliability, and enable a lower total cost of ownership.
We are connecting what's needed with what's next as the world's largest ROV operator and the leading ROV provider to the oil and gas industry with over 300 systems operating worldwide. With our safety-focused and innovative approach, we responsively and decisively react to subsea challenges while providing solutions swiftly and efficiently.