Petroplan

Featured Employer
Alberta, Canada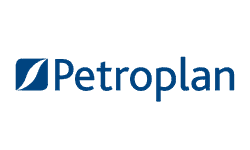 7 + Years Experience
Posted: Aug 31, 2021
Company: Petroplan
Skills: Project Engineer
Experience: 7 + Years
Education: High School/Secondary
Location: Alberta, Canada
---
Sr. Project Engineer - Downstream Projects
LOCATION:
Calgary, Alberta (CA-AB)
Job Description:
This schedule driven project consists of storage tank, piping and rail loading modifications to allow for refinery products and additives to be transported in and out of the refinery to ensure the gasoline product(s) meet the required specification.
The Project Engineer will support Downstream projects during FEED, Detailed Engineering & Procurement phases of the project. Key focus areas shall include the development of a Gate 3 schedule and estimate, Stage 4 project execution plans, long lead procurement and engineering deliverables to support a project sanction decision as well as post project sanction activities including detailed engineering, procurement, and construction.
The Project Engineer will report to a company Project Manager responsible for the execution of the project. The Project Engineer
will use their expertise
to demonstrate the following HOW's and WHAT's:
HOW:
Communicate transparently to build respect and trust within the project team
Demonstrate sound decisionmaking with a cost-management and continuous improvement mindset, including identification of areas for improvement and sharing recommendations with your leaders to help facilitate change
Demonstrate flexibility and adaptability in response to a changing environment
Provide meaningful and constructive feedback to members of the project team, and follow up on agreed upon outcomes
Prioritize effectively by setting goals and expectations to ensure execution and operational discipline
WHAT:
Integrate project activities, plans, and deliverables from all project disciplines, functions and stakeholders
Apply their project management skill set and solid understanding of refinery / rail loading projects in terms of regulatory, stakeholders, engineering, procurement, contracting, field construction, commissioning, and turnover
Develop, drive and deliver a schedule driven endto-end project plan including the required resource base and structure to meet project needs, interdependencies, milestones, deliverables, schedule, and critical path activities
Deliver the project on an accelerated schedule to meet the Project deadlines.
Take on a leadership role during development of the Gate 3 review package for Q4 2021 project sanction, FEED & detailed engineering, procurement, and early construction phases of the project
Ensure the design meets all required design codes and registration requirements
Coordinate and align team members from different organizations / groups to deliver the project scope on schedule, on budget, with high quality
Manage change to project scope, budget and timelines using an established change process
Identify and handle project risks, issues, and dependencies to keep the project on cost and schedule
Develop engineering provider scopes of work for procurement and detailed engineering stages, work with Supply Chain to set up the contracts and manage the contracts to completion
Develop construction provider scopes of work, work with Supply Chain to set up the contracts and manage the contracts to completion
Develop and execute a procurement plan including long lead delivery items that supports the project schedule
Work with Operations / C&SU to develop C&SU / Turnover plans
Ensure engineering and construction contractors deliver on project turnover requirements
Support the monthly stewardship and Key Performance Indicators (KPI) processes to ensure accurate and timely reporting of the project schedule, cost forecasts, and risks
Must-haves (minimum requirements):
~7 - 15 years with increasing responsibility in various positions on large resource projects working for ownership organizations or for major contracting firms
A diploma or university degree in a relevant field
Exceptional knowledge and experience in multi-disciplined environments (e.g. Civil, Process, Mechanical, Information Technology, etc.)
Working experience on refinery / rail loading or similar projects
Ability to work as a "Owner" Project Engineer aligning owner (all project functions) and external stakeholders as well as managing contractors and suppliers
Mindset / skillset / temperament to drive a project and hold others accountable
Ability to work remotely with many groups (each with different priorities / motivators) and align and drive the group to achieve project objectives
A solid understanding of project management fundamentals (ie. scope, time, budget, risk, quality, integration, resource management, etc.)
Understanding of project regulatory process and requirements
Strong communication skills and the ability to work with dynamic and diverse groups to facilitate meetings, negotiating different points of view, and when necessary, navigate conflict to successful outcomes
Ability to have and enforce strict, rigid Project Management of Change
A proven ability to model purposeful and visible world-class safety leadership
Alignment with company values: safety above all else, respect, raise the bar, commitments matter and do the right thing
Qualifications
Project Management Professional Designation
Member of, or eligible to become a member of APEGA
Operations or maintenance experience in an oil sands or refinery operating environment
Construction management, field engineering or field coordination experience
Interest in new technology and digital enhancements that can improve project delivery and execution
ADEM experience (company asset development execution model)
About Petroplan
Petroplan is the trusted, specialist global Talent Solutions partner of choice for employers and professionals in the Energy sector. Since 1976, Petroplan has been here to help people like you make the most of the opportunities available and find the best fit for you as an individual.
Over 10,000 placements in more than 55 countries for over 550 clients across 65 disciplines.
In an industry where skilled and experienced professionals are increasingly sought after resource, we appreciate the true value of what you have to offer. What's more, we understand that different things are important to different people in today's world of work - it's about making exactly the right connections for you as an individual.
Our reputation for contractor and candidate care, understanding what makes you tick, and finding you the best match is second-to-none. We understand the industry inside-out and seek to understand YOU and your motivations in the same way. We take the time to evaluate your individual strengths, understand the most important things to you, and establish exactly what you're looking for from your next role.