WTS Energy

Featured Employer
Barmer, Rajasthan, India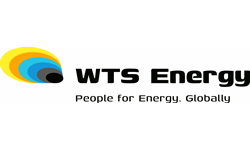 Company: WTS Energy
Skills: Fracturing
Experience: 10 + Years
Education: Bachelors/3-5 yr Degree
Location: Barmer, Rajasthan, India
---
Job Description

Purpose of the Job:

The Frac Supervisor is the Company Representative for Frac operations and is responsible for the safe and cost-efficient execution of all related activities in accordance with the program.

Main Responsibilities:

• Safety and environmental performance are given the highest priority during all phases of the Company's operations.

• Incidents or accidents during operations are communicated to the Company Management; Incident report is prepared and uploaded into Company's CIMS system; Follow up and conduct investigations on these incidents and implement corrective steps as required.

• Provide active inputs to HAZIDS, HAZOPS, and prepares Risk assessments for specialized jobs.

• Monitor and report environmental issues e.g. waste pit conditions, spills, handling of tools, etc.

• Ensure handling of waste fluid is as per contract.

• Demonstrates past experience in formulating plans to reduce the overall waste.

• Execute the Frac activity plan received from the office and do the ground-level planning of the execution.

• Responsible for coordination of all activities required for fracturing and flow back at the well site. At most times, Frac Supervisor would be the single point of contact for all activities.

• QA/QC of post-job reports/tickets submitted by the service provider.

• with the night supervisor. Although the night supervisor would be there, it might require the day supervisor to support the night supervisor for difficult operations.

• Co-ordinate with the Rigless Superintendent, Well Site Logistics, Service provider's representatives, Office engineer, Wellhead maintenance team, logistics and local suppliers.

• Daily reporting on the progress of frac jobs, provide suggestions for continuous improvements, contribute to lessons learned and End-of-Well-Reports.

• QA / QC of all the data acquired on-field and provide the same on relevant oil field conventional plots.

• Provide proactive inputs in the efficiency of contractor in terms of job objective delivery, safety procedures and industry norms.

• Keep a track of all the operations and record NPT if any, provide a weekly and monthly report against the contractor.

• Evaluate the contractor in terms of the various KPIs listed in the respective contract.

• Communicate with the office on a daily basis and provide recommendations on the running jobs and feedback in terms of groundwork plan for the execution on site.

• Monitor operations such that, any deviation if necessarily required from SOP is discussed and agreed with the contractor's Stimulation Service supervisor.

• Ensure contractor follows all applicable Mines Rules and keeping all relevant records at the site. Inspect and sign as Company representative.

• Ensure contractor follows all applicable environmental laws with respect to spills and disposals for Hazardous and non-hazardous materials from the well site.

• Good knowledge of Barriers, temporary abandonment and permanent well abandonment requirement policies and execution understanding.

Requirements

Experience/Qualifications Needed:

• Diploma in Engineering / Bachelor's degree in Science or Engineering.

• 10 + years in Oil and Gas industry. Relevance of experience will be judged in the interview. Based on personal excellence, the experience criteria can be relaxed.

• Through understanding of HSEQ Procedures involved with the Frac Execution and Frac job preparation activities.

• Thorough understanding of the execution of Fracturing and Fracturing diagnostic tests such as Injectivity, Step Rate test, Data Frac, Frac Jobs, Taking decision on the fly for the job execution.

• Basic understanding of Frac engineering.

• Experience of pumping Acids in the formation.

• Experience in the fracturing of HPHT or close to HPHT wells (deep wells ~ 3500 m) is preferable.

• Advise on QA/QC of water, frac fluid, proppant, chemicals, mixing of chemicals. Lab tests associated with the Fracturing treatment at the well site.

• Monitoring of the straps. Pre and post-fracturing.

• Experience in regular Eline / Slick line activities such as Perforation, Bridge Plug setting, Dummy Runs, Temp & Pressure Surveys, plug setting, etc. is preferable. Support would be made available for difficult, non-regular and fishing jobs.

• Experience in regular CT activities such as Sand Cleanout, Fluid Bull-heading, Sand jet Perforation, N2 activation, etc. Support would be made available for difficult, non-regular and fishing jobs.