Grupo Epalmo

Featured Employer
Paris, France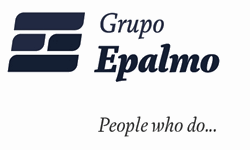 15 + Years Experience
Posted: Oct 18, 2021
Company: Grupo Epalmo
Skills: Pipeline Engineering
Other Skills: Oil & Gas industry with broad experience of projects, engineering and operations in Offshore. Experience as a PVV/Layout engineer:
Experience: 15 + Years
Education: Masters Degree
Location: Paris, France
---
Activities PVV and Layout Engineer is responsible for the supervision, control and proper coordination of all Piping engineering works, including Basic and Detailed engineering works for the Dalia Closed Flare Project or other LIFEX project in PBF. He/she shall ensure, that Statement of requirements, Project Specifications and Procedures, General Specifications and international codes are well followed for the design of the modifications/integrations to be performed in the frame of each Project. GENERAL: 1. To promote safety culture within the project and within her/his activities. Lead by exemplarity to have the team members and colleagues adhering and contributing. To adopt & demonstrate an exemplary behavior with regards to HSEQ rules and requirements. To participate and to promote Safety and Quality culture program (FOCUS). To ensure safe workplaces. 2. To ensure that safe and ethic working practices are carried out within the activities that she/he is managing or interfacing with. To guarantee the compliance on his/her activities. 3. To ensure that state of the art, client referential and local rules/laws are complied with and captured in all contractual requirements. 4. To work by anticipation. To assess and to identify risks for the PBF activities and manage associated mitigation actions at his/her level. 5. With the spirit of One client values, to establish and manage her/his activities motivating her/his counterparts and to work diligently to meet the targets of the Projects. 6. To promote digitalization and innovation as far as compatible with good enough approach for all activities. To seek optimization and savings all along the different phases of the project. To focus on costs without impairing QHSE objectives. 7. To promote cost culture among the team. 8. To promote a LEAN approach and visual management. 9. To keep the LIFEX engineering leader and all parties (as required) informed regarding ongoing activities status. THE ACTIVITIES INCLUDE IN PARTICULAR: 10. Detailed Design review: Produce comment in due time, explain to Contractor and follow up the implementation. 11. Review and propose answer to possible technical queries related to his/her discipline. 12. Interfaces between disciplines: Inform engineering leader and liaise with other discipline involved - to ensure best trade-off between various constraints. 13. Meeting: keep regular and good quality communication with his/her counterpart(s) on Contractor's side and put in place technical meetings to follow up progress, explain main comments, and provide guidance etc. 14. On the DALIA closed flare retrofit basic engineering, a PVV engineering leader will be supporting the LIFEX engineering leader. The PVV and Layout engineer will then report to this PVV Engineering Leader with regards to his/her discipline. Reporting incudes: main technical issue, area of concern, progress, quality etc. Propose mitigation measures when drift is noticed. For other scopes, the PVV and Layout engineer will report directly to the LIFEX engineering leader. 15. Ensure close coordination with Field operations (brownfield project). 16. Get HQ support when necessary. Ensure lessons learnt from previous project is well integrated in the project for his/her discipline. 17. To monitor PVV and Layout discipline studies during engineering (technical, costs, planning, interfaces, reporting) 18. To contribute to the evaluation of engineering, procurement, construction, installation and review/approval of deliverables from the design contractor (piping drawings, Valves documentation, vessels documentation, stress analysis calculations, PID's, other calculation notes, specifications, procedures, etc). 19. Participate in the technical evaluations of the bids. [Tapez ici] SD-rev00-170419 20. Propose design optimizations when possible. Context and environment PBF is the brownfield project division of client and benefits of a matrix organization. It's managing projects from FEED/Basic Engineering to Startup/ hand-over to Block Field Operation teams. The nature of the brownfield projects, i.e. most of the execution activities offshore are executed in SIMOPS on live FPSOs (Girassol, Dalia, Pazflor, CLOV on Block 17, Kaombo Norte and Sul on Block 32 and Begonia on Block 17/06) and congested seabed, increases the risks and consequently the challenges of the projects (coactivities with other projects and maintenance activities, minimization of production shortfalls...). PBF is managing EPC contracts with major international Contractors but also local players including onshore prefabrication in Angola, offshore construction and Installation (FPSO modifications, SURF, SPS, SIMOPS, high number of contractors & subcontractors). The GIRASSOL and DALIA life extension projects are aiming to extend the life of the GIRASSOL/ROSA and DALIA fields for an extra 10 years (from 2021 to 2031 and from 2026 to 2036 respectively). The DALIA closed flare retrofit project consists of retrofitting a closed flare system onboard DALIA FPSO to reduce the emissions of GHG onto the atmosphere. It is one of the projects that forms part of the DALIA life extension scope. Due to the extent of the work (Maintenance works, pipeworks, hull repair, flowlines change out, XT change out, mooring chains replacement, wells intervention, etc.), the different work packages will be attributed to different entities within client and not one single entity for the full scope. This complexifies the consolidation and visibility of the full extent. As such, PBF has been tasked to set up an overarching project team - called the LIFEX execution team - to manage and control the different scopes. The LIFEX engineering team is part of this LIFEX execution team. Accountabilities The job holder shall: • Be in charge of PVV/ Layout subjects related to the Dalia Closed Flare project or other LIFEX projects in PBF. • Demonstrate an exemplary behavior with regards to H3SE rules & requirements and implement H3SE rules within her/his area of responsibility. Avoid complacency in terms of H3SE. • Work efficiency with TEPA and PBF transverse entities (HSE, Production, QA/QC, project controls). Work in transverse mode and promote it by exemplarity. • Promote and deploy with all parties involved the work together mindset and concrete actions. • Participate to the development of Project Management main documents (PEP, PQP, Risks, etc.).
With 18 years of activity around the world, Grupo Epalmo, based in Porto, Portugal, is acknowledged in its own country and in the international markets for its competence, accuracy, professionalism and perseverance, being one of the major business groups experienced in Human Resources, Temporary Work, Professional Training, Consulting, Construction and Industrial Maintenance.
Grupo Epalmo has always followed a business dynamic focused on both clients and collaborators, and though mainly directed on the Energy, Industrial and Construction areas, it has been increasing its investments regarding the conquering of new and ambitious goals and markets.
Based always on a spirit of professionalism and supported by a technical and theoretical know-how, Grupo Epalmo, and its highly qualified and motivated teams, is the first to provide services with the aspiration to best serve the clients' demands, with dedication and consideration.
Operating in more than 20 countries, including Angola, we provide our teams and specialists, for operators in the international energy sector, from Oil & Gas and industrial maintenance, to nuclear and construction.
Grupo Epalmo, Headquarters;

Rua S. Lourenco 12 1 Sala 1 e 6
Apartado 1120
4446 – 909 Ermesinde – Portugal
Tel: (+351) 229 773 650
Fax: (+351) 229 733 544
For more information's and Resumes Submittals please use the following:
www.grupoepalmo.com