Qatar Petroleum

Featured Employer
Qatar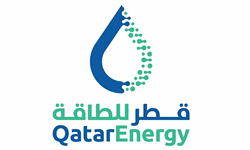 ---
Department
FIELD OPERATIONS (IDD EL-SHARGI)

Title
FIELD OPERATIONS ANALYST

Primary Purpose of Job
Contribute to the strategic performance management development for Eid El-Sharggi field to evaluate the business performance by identifying systematic observations, outcomes in order to provide the department on how to further improve business efficiency and profits through reduced costs and increased revenues without affecting the safety of personnel and asset integrity. Enhance the decision making through data analysis using the latest analytical tools & methodologies by applying benchmarking, KPI's, metrics and goals in line with Operations business

Education
• Minimum of Bachelor's degree, Engineering major is an advantage.

Experience & Skills
• Relevant experience: Minimum of five years' experience in Oil and Gas within a large organisation with relevant five years' experience in performance management • Good communication skills (incl. influencing and persuading) • Mature temperament and high integrity, confidentiality and diplomacy. • Must also understand business metric performance and target setting. • Strong competence in analysing financial and other data, including revenue, expenditure, and reports, etc. • Must have excellent organization skills to handle multiple tasks in a fast-paced environment, as well as within tight deadlines • Must have the research skills: to undertake research and collect data to identify future trends based on past performance. This is a major part of the position's responsibility and is essential for influencing business decision making. • Position involves undertaking research, developing and presenting reports; hence it is important that he/she must have great writing and verbal communication skills to effectively and convey information and develop presentations for multiple levels of the organization • It is also essential that he can work with large volumes of data, apply statistical tools and models, as well as undertake research to detect trends and isolate essential relevant information for sound decision making • Computer skills: Performance analyst applicants require strong knowledge of MS Office tools, Power BI and must possess strong technical skills with Excel • Ability to analyze large amounts of data and provide recommendations to support the development of long and short-term business strategies.

Qatar Petroleum is an integrated national oil company (NOC) responsible for the sustainable development of the oil and gas industry in Qatar and beyond.

Qatar Petroleum's activities encompass the entire spectrum of the oil and gas value chain locally, regionally, and internationally, and include the exploration, refining, production, marketing and sales of oil and gas, liquefied natural gas (LNG), natural gas liquids (NGL), gas to liquids (GTL) products, refined products, petrochemicals, fertilizers, steel and aluminum.
Qatar Petroleum is committed to contribute to a better future by meeting today's economic needs, while safeguarding our environment and resources for generations to come. Thriving on innovation and excellence, Qatar Petroleum is bound to the highest levels of sustainable human, socio-economic, and environmental development in Qatar and beyond.

For more information, please visit www.qp.com.qa