Puglisevich

Featured Employer
St. John's, Newfoundland and Labrador, Canada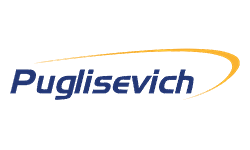 2 + Years Experience
Posted: Sep 29, 2021
Company: Puglisevich
Skills: Electrician
Experience: 2 + Years
Education: High School/Secondary
Location: St. John's, Newfoundland and Labrador, Canada
---
NO START DATE FOR THIS POSITION, UPDATING DATABASE FOR POTENTIAL POSITIONS
DEPARTMENT
: Maintenance
REPORTS TO:
Chief Electrician
JOB SUMMARY:
Assist the Chief Electrician in the installation, maintenance and repair of all electrical equipment onboard the rig
PREREQUISITES/QUALIFICATIONS
:
High school diploma or equivalent
2+ years previous experience on an offshore drilling rig
Valid Technical Certificate in the Electrical field from a recognized body
Valid Basic Survival Training or BOSIET
Medical (CAPP or OGUK)
Valid Passport
Knowledge of all technical calculations required for electrical operation of the drilling unit and basic computer skills
Must pass Physical, Drug Screen and Background /Pre-Employment Screening Checks.
International Travel may be required
Position Requirements
RESPONSIBILITIES:
Perform daily inspections and maintenance on electrical equipment.
Comply with the permit to work and isolation systems.
Carry out periodic maintenance according to the guidelines
Maintain, troubleshoot and repair all power generation and distribution equipment, i.e. generators and engine controls, SCRs, switchgears, transformers, etc.
Assist with the maintenance and repair of general rig equipment such as HVAC system, refrigeration plants, communication systems, lighting, etc.
Carry out maintenance and repair on electrical components of drilling equipment, i.e. driller's console, DC drilling motors and auxiliaries, top drive system, drawworks, mud pumps, etc.
Carry out maintenance and repair on electrical components of marine equipment, i.e. thruster motors and auxiliaries, ballast pumps, control panels, cranes, etc.
Install new equipment as required, with regards to electrical wiring, fixtures and junction boxes, etc.
Assist in performing and interpreting power calculations, power factor, insulation tests, and positive relay tests as required.
Study and understand electrical schematics as required.
Maintain an adequate supply of spares to fulfill maintenance requirements; inform Chief Electrician when there is need to reorder.
Inform supervisor and other department heads of any technical problems or limitations that may affect the safe operation of the rig
Other duties as assigned
It is the objective of Puglisevich to ensure employment equity within the workplace. We encourage applications from Indigenous peoples, visible minorities, women, and persons with disabilities having the capability, qualifications and experience to make application for this position. Qualified residents of the province of Newfoundland and Labrador will be given first consideration in the staffing of these positions.
Position Electrician Location Puglisevich Crews & Services Limited - NL EOE Statement We are an equal employment opportunity employer. All qualified applicants will receive consideration for employment without regard to race, color, religion, sex, national origin, disability status, protected veteran status or any other characteristic protected by law.
Puglisevich provides qualified personnel to drilling contractors, ensuring continued productivity and efficiency on their offshore rigs. At the same time, we offer candidates the chance to start or continue an exciting career in a dynamic and challenging offshore environment!
We specialize in contract and temporary positions, that could potentially to lead to full time positions. Our main goal is for employees to be successful in obtaining full time employment offshore, in an equal time rotation.
Apply today and let's chat. This is the best opportunity to start your career offshore!
Make sure to follow us on LinkedIn, Facebook, & Twitter for future opportunities:
Puglisevich Canada:
https://www.linkedin.com/company/puglisevich
https://www.facebook.com/PuglisevichCrewsAndServicesLimited