Puglisevich

Featured Employer
Houston, Texas, United States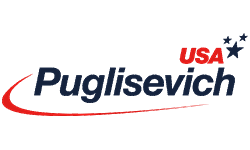 Company: Puglisevich
Skills: HR - General, HR - Recruitment
Experience: 1 + Years
Education: High School/Secondary
Location: Houston, Texas, United States
---
Company: PuglisevichUSA

Job Status: Permanent Full Time

We're growing and looking for an HR Assistant to join our team!

Are you looking for an ever changing, improving and fast-paced environment to work in? Do you like making a difference in someone's life by changing or enhancing their careers? We are looking for a Human Resources Assistant that enjoys recruitment and creating new initiatives and strategies to find the right candidate. At our company, all employees work together and share ideas, in fact people that are negative and not open to new ideas do not last very long here. Nor do people that don't take accountability in their work and have their hand held all the time. When smart people collaborate instead of competing, and are open-minded instead of resistant to change, amazing things can happen!

Our Company is not for everybody. If you hate recruitment and aren't a result-driven individual, or if you don't like working as part of a team developing new ideas, then this position with isn't for you. But if you are a self-starter, passionate person whose mission is about making a difference, then this position is for you!
Position Requirements
What You'll Do

As a key member of our team, you will:

Assisting with talent acquisition of personnel (including souring, screening, interviewing, hiring, and onboarding)
Assisting with identifying recruitment strategies to locate and attract talent.
Provide ongoing communication with both candidates and HR to fill key roles.
Ensure applicant tracking system, files etc. are maintained and updated.
Track employee training certificates, medicals & licenses
Completing and tracking of timesheets for payroll purposes
Perform miscellaneous administration functions and projects as assigned
Other duties as required

What You'll Need

1+ years work experience in Human Resources
High School Diploma or Equivalent
College education with an emphasis in Human Resources
Previous HR experience with an employment agency considered an asset
Must be well organized; accuracy and attention to detail required.
Excellent communication skills, both verbal and written
Excellent computer systems skills - Microsoft Office Suite
Ability to deal with people sensitively, confidentially, and professionally always.


The above is intended as a summary of the key requirements for the position and is not intended to be complete list of all duties and responsibilities.

Puglisevich USA is an equal opportunity employer
Position United States - Human Resource Assistant Location Puglisevich USA Ltd. EOE Statement We are an equal employment opportunity employer. All qualified applicants will receive consideration for employment without regard to race, color, religion, sex, national origin, disability status, protected veteran status or any other characteristic protected by law.
Puglisevich USA provide qualified personnel to drilling contractors, ensuring continued productivity and efficiency on their offshore rigs. At the same time, we offer candidates the chance to start or continue an exciting career in a dynamic and challenging offshore environment!
We specialize in contract and temporary positions, that could potentially to lead to full time positions. Our main goal is for employees to be successful in obtaining full time employment offshore, in an equal time rotation.
Apply today and let's chat. This is the best opportunity to start your career offshore!
Make sure to follow us on LinkedIn, Facebook, & Twitter for future opportunities:
https://www.linkedin.com/company/puglisevich-usa/
https://www.facebook.com/PugUSA
https://twitter.com/PuglisevichU