Puglisevich

Featured Employer
Houston, Texas, United States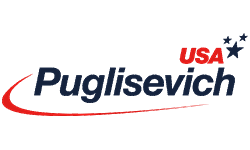 2 + Years Experience
Posted: Aug 11, 2021
---
DEPARTMENT
: Maintenance
JOB SUMMARY:
Maintenance and repair of all subsea BOP and riser systems, Multiplex electro-hydraulic control systems, and all associated surface equipment and systems
PREREQUISITES/QUALIFICATIONS
:
High School Diploma or Equivalent
2+ years experience in a Subsea role on a 6th generation drilling rig
2+ years working with a Multiplex (MUX) system
Valid BOSIET
SafeGulf/RigPass
Valid Well Control (IADC/IWCF)
Medical (USCG or OGUK)
Valid Government issued ID (Driver's License or Passport)
Must pass Physical, Drug Screen and Background /Pre-Employment Screening Checks
Position Requirements
RESPONSIBILITIES:
Maintain the Blow Out Preventer (BOP), Diverter, and associated subsea equipment in accordance with asset & inventory management guidelines.
Operate and pressure test the BOP on the surface and on the seabed as required.
Direct the deck and drill crews in the running and recovery of the BOP and Marine Riser equipment.
Direct the assembly, installation, and nippling down of the BOP and all well control equipment as required.
Operate, maintain and repair the subsea BOP control system, i.e. surface BOP or multiplex electro-hydraulic control systems.
Operate, maintain and test hydraulic connectors; Maintain BOP handling equipment, testing equipment and wellhead equipment.
Operate and service the bridge cranes and related hoisting equipment; Ensure that the drill string compensator is serviced as required
Ensure that the riser pipe system is serviced and tested as required; Operate and maintain the diverter system and the running and handling tools.
Assist in running/testing the wellhead, casing hangers and seal assemblies; Operate and maintain wellhead running/retrieval test tools.
Other duties as required
Puglisevich USA is an equal opportunity employer
Position Subsea Engineer (Gulf of Mexico) Location Puglisevich USA Ltd. EOE Statement We are an equal employment opportunity employer. All qualified applicants will receive consideration for employment without regard to race, color, religion, sex, national origin, disability status, protected veteran status or any other characteristic protected by law.
Puglisevich USA provide qualified personnel to drilling contractors, ensuring continued productivity and efficiency on their offshore rigs. At the same time, we offer candidates the chance to start or continue an exciting career in a dynamic and challenging offshore environment!
We specialize in contract and temporary positions, that could potentially to lead to full time positions. Our main goal is for employees to be successful in obtaining full time employment offshore, in an equal time rotation.
Apply today and let's chat. This is the best opportunity to start your career offshore!
Make sure to follow us on LinkedIn, Facebook, & Twitter for future opportunities:
https://www.linkedin.com/company/puglisevich-usa/
https://www.facebook.com/PugUSA
https://twitter.com/PuglisevichU