Puglisevich

Featured Employer
Houston, Texas, United States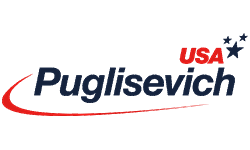 1 + Years Experience
Posted: Sep 09, 2021
Company: Puglisevich
Skills: Derrickman
Experience: 1 + Years
Education: High School/Secondary
Location: Houston, Texas, United States
---
DEPARTMENT
: Drilling
JOB SUMMARY:
Handle tubular goods while working on the derrick. Assist in operating and maintaining drilling fluid pumping and mixing systems. Maintain records and logs of additives to the drilling fluid and the varying properties of the mud.
PREREQUISITES/QUALIFICATIONS
:
High School Diploma or Equivalent
Previous experience on an offshore drilling rig for Deepwater Offshore Drilling Operations

Derrickhand: 1+ year experience as Derrickhand
Pumphand: 1+ year experience as Pumphand

Valid BOSIET
Safe Gulf/Rig Pass
Well Control Certificate:

Derrickhand: Introductory Level Well Control
Pumphand: Introduction to Well Control

Valid Government Issued ID (Driver's License or Passport)
Knowledge of all technical standards required for the safe operation of the drilling equipment
Advanced computer skills
Must pass Physical, Drug Screen and Background /Pre-Employment Screening Checks
Position Requirements
RESPONSIBILITIES:
Handle tubular goods on the derrick during tripping operations (I.e. pulling out of hole and running in hole)
Assist the Driller and Assistant Driller with rig floor operations; work with the Floorhands on the rig floor when applicable
Responsible for the maintenance and upkeep of the sack store inventory and housekeeping
Participate in pre-tour meeting with the drilling crew for all drilling operations
Inspect and perform routine maintenance work on the derrick and connected equipment
Assist in running a cementing casing, mainly working at the casing stabbing board
Monitor the mud pumps and mud pits during operations. Report any unexplained pit level increase/decrease to the Driller
Check and record drilling fluid weight and viscosity at regular intervals and report any deviation from operational requirements to the Driller
Maintain daily logs of drilling fluid properties as well as chemicals and mud material. Assist in completing the mud chemicals and mud materials. Assist in completing the mud record section of the IADC report on a daily basis
Operate all drilling fluid handling and treatment equipment in the pump/pit room in accordance with operational requirements. Mix and treat drilling fluid as per instruction
Maintain and repair mud pumps and associated equipment; ensure that permit to work and isolation procedure is followed
Operate, maintain and repair gate valves associated with the mud system, butterfly valves in mud pits, agitators, shale shakers, etc
Operate, maintain and repair mud conditioning and solids control equipment as required
Other duties as assigned
Puglisevich USA is an equal opportunity employer.
Position Derrickhand/Pumphand (Gulf of Mexico) Location Puglisevich USA Ltd. EOE Statement We are an equal employment opportunity employer. All qualified applicants will receive consideration for employment without regard to race, color, religion, sex, national origin, disability status, protected veteran status or any other characteristic protected by law.
Puglisevich USA provide qualified personnel to drilling contractors, ensuring continued productivity and efficiency on their offshore rigs. At the same time, we offer candidates the chance to start or continue an exciting career in a dynamic and challenging offshore environment!
We specialize in contract and temporary positions, that could potentially to lead to full time positions. Our main goal is for employees to be successful in obtaining full time employment offshore, in an equal time rotation.
Apply today and let's chat. This is the best opportunity to start your career offshore!
Make sure to follow us on LinkedIn, Facebook, & Twitter for future opportunities:
https://www.linkedin.com/company/puglisevich-usa/
https://www.facebook.com/PugUSA
https://twitter.com/PuglisevichU