Puglisevich

Featured Employer
Houston, Texas, United States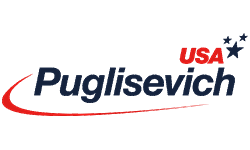 1 + Years Experience
Posted: Sep 09, 2021
---
DEPARTMENT
: Maintenance
SUPERVISES:
Junior Marine Engineers, Motor Operator
JOB SUMMARY
: Maintenance and repair of mechanical, pneumatic and hydraulic equipment onboard the vessel. Exercise effective control and efficient operation of the technical and mechanical aspects of the rig with due regard to personnel safety, the rig, and protection of the environment
PREREQUISITES/QUALIFICATIONS
:
High school diploma or equivalent
1+ years previous experience on an offshore drilling rig
Must have USCG Unlimited 1st Assistant Engineer License
Valid BOSIET
Safe Gulf/Rig Pass
Valid STCW Basic Safety Training, Proficiency in Survival Craft, Advanced Fire Fighting, First Aid
STCW Security Awareness
Valid USCG Marine Medical
Valid Government issued ID (Driver's License or Passport)
Knowledge of all technical calculations required for the mechanical operations
Basic computer skills
Must pass Physical, Drug Screen and Background /Pre-Employment Screening Checks.
Position Requirements
RESPONSIBILITIES:
Coordinate and ensure that all mechanical, pneumatic and hydraulic equipment maintenance and repair is done in a safe and prudent manner
Ensure compliance to Company policies, local and international regulations relating to the operation of the rig, and current pollution regulations
Monitor the power plants controls and power distribution; ensure that power is available at all times
Ensure that the permit to work system is in place and followed
Participate in the effective management of the rig maintenance system and ensure all records are maintained on a timely basis
Operate, maintain and repair as necessary the engine cooling water system, lube oil system, and fuel system
Maintenance and repair of all pumps and valves of the ballast system, thrusters, associated driven pumps and auxiliary equipment
Liaise with the marine department regarding the loading, ordering an use of fuel, potable water, and drill water in consideration of the rig's stability
Plan equipment periodic maintenance and prepare reports for repair and maintenance
Other duties as assigned
Puglisevich USA is an equal opportunity employer
Position 1st Assistant Engineer (Gulf of Mexico) Location Puglisevich USA Ltd. EOE Statement We are an equal employment opportunity employer. All qualified applicants will receive consideration for employment without regard to race, color, religion, sex, national origin, disability status, protected veteran status or any other characteristic protected by law.
Puglisevich USA provide qualified personnel to drilling contractors, ensuring continued productivity and efficiency on their offshore rigs. At the same time, we offer candidates the chance to start or continue an exciting career in a dynamic and challenging offshore environment!
We specialize in contract and temporary positions, that could potentially to lead to full time positions. Our main goal is for employees to be successful in obtaining full time employment offshore, in an equal time rotation.
Apply today and let's chat. This is the best opportunity to start your career offshore!
Make sure to follow us on LinkedIn, Facebook, & Twitter for future opportunities:
https://www.linkedin.com/company/puglisevich-usa/
https://www.facebook.com/PugUSA
https://twitter.com/PuglisevichU