NES Fircroft

Featured Employer
Norwich, England, United Kingdom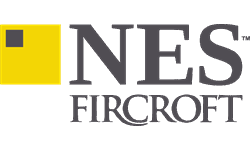 Company: NES Fircroft
Skills: HSE Manager / Advisor
Education: Tech/Vocational Cert/Apprenticeship
Employment Type: Full Time Contractor
Location: Norwich, England, United Kingdom
---
Our client are looking for an Medic/Health and Safety Advisor to join their QSSHE teamwhere you could be based across any of their offshore assets in the Southern North Sea.

This position operates on a 2 week on 2 week off shift rotation and will pay an attractive PAYE Day rate. Candidates must have right to work in the UK to be suitable. 

The primary function of this role is to promote, develop and maintain a Health, Safety and Environmentally aware asset using combined specialist knowledge of team members, and to provide
a comprehensive Medic and Occupational Heath function to our offshore platforms and associated NUI's.

Alongside the medical aspect, you will be required to deliver a high level of safety support and coaching to management and platform staff to ensure their regulatory and legislative compliance with regards to Health, Safety & Environment.

Key Responsibilities Include:

• To provide comprehensive Medic and Occupational Health function to the platform and associated NUI's, including:
o Provision of Emergency medical response, Primary Medical care and prehospital life support
o Ensure adequate resources of medical equipment and consumables are available to cover all foreseeable platform requirements
o Provide clinical service for routine illness and minor injury
o Focal point for RIDDOR reporting
o Manual Handling Coordinator/ Trainer
o COSHH coordinator
o Noise at work Appointed person
o HAV's focal point
o DSE / Ergonomic assessor
o Asbestos focal point
o Potable water focal point
o Radiation Protection Supervisor
o Stress management
o Ensure all duties relating to occupational health Hygiene and safety are carried out effectively and efficiently

• HSE Performance Act as point of contact for all HSE issues and support for offshore platform, to include:
o Regulations, policies, plans & reports (internal and external)
o Carry out induction and orientation training for new starts and visitors. Communicate and implement company HSE policies, site standards and objectives, management arrangements, and contribute to HSE performance, as a position holder and as an individual
o Administration and reporting on progress relating to the POST system. Maintain records and produce reports. Coach and engage the crew
o Supervision of personnel engaged in all aspects of maintenance and overhaul of any lifesaving and firefighting appliances
o To provide health, safety and environmental advice in all matters relating to Planned Shutdowns, Vessel outages, Tank entry, etc
o An active member of all risk assessment discussions
o Support safety meetings to ensure key HSE issues are communicated
o Deliver and coach others on the commitments in QSSHE plans
o Have a good knowledge of the external regulations, approved codes of practice and all areas of HSE work on the platform e.g. PUWER
o Familiarise with the platform and associated NUI's Safety Cases
o Document custodian, act as subject matter expert (SME) and maintain technical accuracy of specific controlled documents

Other Responsibilities Include:
• Support personnel where required on systems such as MOI, PTRAC, SEVRON, Asbestos Permit to Work etc.
• Support the platform personnel and coach where required on the POST, SOC, DRR.
• Support Safety Reps in the delivery of continuous safety performance and setting their own HSE objectives
• Responsible for the effective management of HSE and for coordinating activities in this respect, particularly as regards self-regulation and audit
• Actively participate in Action Teams i.e. Ptrac, MOI etc
• Act as an individual champion for HSE issues
• Support the preparation and practice of emergency exercises, testing against ERP procedures 
• Supervision of radiological work for company activities as the nominated 'Radiation Protection Supervisor'. Organise the transportation and cleaning or disposal of LSA contaminated equipment and maintain records
• Act as co-ordinator of Control of Substances Hazardous to Health (COSHH) activities, waste management, (advice only on shipment of hazardous goods by sea and air)
• Undertake environmental inspections and compliance assurance
• Act as platform focal point for the operation of the environmental elements of the BMS covered by company ISO 14001certified EMS
• Act as focal point for all environmental issues
• Work closely with the onshore Environmental Specialist

Safety Critical Tasks

Asbestos Assessor
The Asbestos Assessor is required to demonstrate knowledge and understanding of:
Managing and Working with Asbestos, requirements of understanding Non-Licensed, Notifiable Non Licenced or Licensed Work and additional requirements for Notifiable Non-Licensed Work

COSHH Assessor
The COSHH Assessor is required to demonstrate knowledge and understanding as follows:
Recognising hazardous substances, evaluation of hazardous substances and control of hazardous substances

Hand Arm Vibration Management
Responsible for the management and control of Hand Arm Vibration (HAVs) exposure. Knowledge and understanding of the following must be demonstrated:
Demonstrate an understanding of Measurement/Exposure and Limit Values for HAVs exposure,
demonstrate how vibration exposure can be mitigated and understand the importance of record
keeping and information instruction and training of personnel who may use vibrating tools

Manual Handling Assessor
Individual responsible for the management of manual handling operations on the installation/asset is required to demonstrate: Manual Handling Hazard Identification, risk assessment tools and control Strategies.

Noise Assessor
A noise assessor is required to demonstrate knowledge and understanding as follows:
Noise types, units of measurement, action and limit values, measurement of noise, development of a noise action plan

Potable Water Management
Responsible for the day to day management of potable water systems on offshore/onshore installations. Must be able to demonstrate knowledge and understanding of: The management of
hazards associated with water supply and storage on offshore/onshore installations, the monitoring of stored water quality and actions required to mitigate positive laboratory results and the administration of and records associated with potable water management

Radiation Protection Supervisor
Radiation Protection Supervisors - ensure adherence to the Ionising Radiations Regulations 2017 and arrangements made by the employer, in particular supervising the arrangements set out in the Local Rules.

Safety & Environmentally Critical Courses
• Asbestos in Buildings (BOHS P405 Management of)
• Asbestos P402 (Surveys & Bulk Sampling)
• Asbestos Removal (Non-Licensed)
• COSHH Assessor
• Food Safety Training Level 3
• Hand Arm Vibration Coordinator
• Health and Safety Internal Auditor
• Legionella Water Systems Management and Control
• Manual Handling 'Train the Trainer'
• NEBOSH National General Cert in Occup Health & Safety Part 1
• NEBOSH National General Cert in Occup Health & Safety Part 2
• Offshore Medic Refresher - Module 1
• Offshore Medic Refresher - Module 2
• Radioactives by Air & Sea
• RPS - Radiation Protection Supervisors
• Sevron COSHH Training & Database Instruction

Experience/Qualifications

• Offshore Survival to OGUK Standard
• Offshore Medic Certificate (If not from Iqarus/Nottingham University would be required to pass
Iqarus Competence Test)
• NEBOSH Health & Safety Certificate (Diploma Preferred)
• Occupational Hygiene Qualifications (Core modules in Asbestos, COSHH, Noise, Vibration),
preferred but not essential
• Radiation Protection Supervisor, preferred but not essential
• Environmental Knowledge (UK Legal Requirements), preferred but not essential
• Risk Assessment, incident investigation and auditing skills
• Reporting and presenting skills (Written & Verbal)

With over 90 years' combined experience, NES Fircroft (NES) is proud to be the world's leading engineering staffing provider spanning the Oil & Gas, Power & Renewables, Infrastructure, Life Sciences, Mining, Automotive and Chemicals sectors worldwide.With more than 100 offices in 45 countries, we are able to provide our clients with the engineering and technical expertise they need, wherever and whenever it is needed. We offer contractors far more than a traditional recruitment service, supporting with everything from securing visas and work permits, to providing market-leading benefits packages and accommodation, ensuring they are safely and compliantly able to support our clients.