Saudi Aramco (ASC)

Featured Employer
Saudi Arabia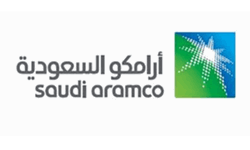 15 + Years Experience
Posted: Oct 22, 2021
---
Position Description:

We are seeking an experienced Resource Planning Specialist to join Saudi Aramco Project Management Organization. Saudi Aramco Project Management Teams (PMT) are directly responsible and accountable for the delivery of best in class capital projects assigned to specific departments. PMT is directly involved in executing and managing projects safely, on schedule, within budget and to the highest standards of quality and compliance. This will involve engineering design, procurement and construction of various sizes, types and complexity of small, medium to multi-billion-dollar mega size projects.

Project Teams are assembled in multiple site offices geographically scattered throughout the Kingdom of Saudi Arabia to deliver these best-in-class projects. There are various new projects, as well as, expansions requiring qualified personnel and are under recruitment.

Minimum Requirements:

As the successful candidate you will hold a Bachelor's degree in Engineering or Construction Management with a minimum of 15 to 20 years of experience in project planning, including at least 4 to 6 years specifically performing the development of manpower forecast requirements in terms of specialty and disciplines for mega/ capital project in different industries such as Oil & Gas, Hydrocarbon, Refinery, Offshore, and Infrastructure. Preferably Certified from Professional Organization. Experience in Human Resources would be an added advantage.

The successful candidate should be capable to analyze all levels of project schedules, project resource requirements, productivity achieved, and has the ability to forecast remaining efforts required (per discipline) to complete timely the project, and to reflect outcome through updated Manpower Plan. Professional certification is desirable from PMI (PMP) and AACE (PSP).

Scope:

Responsible under the direct supervision of the Admin Area Planning & Performance Management head for assignments related to the following:

Conducting workforce gap analyses and assessments to identify gap reduction strategies including an evaluation of operational effectiveness, including systems, policies, and standards; identification of defects, gaps, and areas of risk; documentation of workforce trends.

Designs and implements effective workforce planning strategies; provides advice to senior management on workforce planning to ensure a sufficient number of staff is available to meet organizational objectives as well as on key internal and external workforce trends that could have high impact on senior management staffing decisions.

Creation, monitoring and evaluation of workforce analytics dashboards to quickly identify competency strengths, weaknesses, and gaps.

Manage the analysis of workforce metrics in order to optimize the resource capacity planning and maximizing labor utilization rates. Oversees quantitative analysis and creation of predictive models for enhancing forecasting accuracy and improving workforce decision making.

Duties & Responsibilities:

Candidate will be able to perform the following:

Must have thorough knowledge of project planning and scheduling practices, calculation methods/ software, standards, and procedures

Must be expert in data analysis and utilization of MS Excel and other similar tool for analysis and data representation

Good understanding in using the ORACLE Primavera software versions 15.2 or later

You will have the ability to collect all timing data in order to plan and forecast the required manpower to execute mega/ capital project

You will have the full understanding of creating a WBS that contractors can use to develop their baseline schedules and progress measurement systems that enables subsequent reporting in the Saudi Aramco systems

Understanding and following schedule management best practices

Preparing all presentation materials to convey the manpower plans to the project team and stakeholders as needed

Understand the different measurement of productivity such as Man-hours, Full Time Equivalents (FTE's)... etc

Understand cost weightings as it applies to progress systems for reporting weighted progress reports

Highly skilled to interface with the various stakeholders on the project team and other key stakeholders to receive the information required for accurate manpower forecast

It is preferred that you have advanced skills in problem solving such as "What-If" scenario planning to assist in manpower forecast

Prepare Manhour/ Manpower histograms

Long-term look ahead schedules & Activity plans to accomplish all work comparing against the manpower availability

Ensure that all involved parties participate in preparation of resource inputs requirements

Monthly progress report including narrative and statistics

Prepare and issue resource action reports (monthly) to project management executives

Maintain accurate resource schedule and control curves in an updated condition and prepare forecasts of trends

Understand all relevant documentation pertaining to the project including scope of services, conditions of contract, project execution plan, project schedule etc

Liaise with Project Control personnel as necessary

Obtain from operating groups, the latest information pertinent to resource analysis and ensuring its accuracy and completeness

Attending meetings concerning resource matters

Liaise with Project Planning Engineer on analysis of project status and reviewing the impact of schedule changes to resourcing upon each other

About Us:

The Engineering & Project Management (E&PM) business line studies, plans and oversees the construction of the Company's new facilities, including some of the biggest and most complex projects in the petroleum industry. Recently, Saudi Aramco completed the largest capital program in its history that included new or expanded oil, gas and petrochemical facilities, raising maximum sustainable crude oil production capacity to 12 million barrels per day and significantly increasing gas production and processing capacities. Among the recently completed projects was the largest crude oil increment in the history of the industry: Khurais, with a production capacity of 1.2 million barrels per day. More challenges lie ahead, with a slate of new or expanded oil, gas, refining and petrochemical projects in the works. E&PM also manages the Company's Research & Development Center where scientists investigate topics such as the desulfurization of crude oil, advanced fuel formulations for next generation combustion engines, and reservoir nano-scale robots (Resbots™) for injection into reservoirs to record their properties.
Every day, our multinational team of more than 70,000 people combines passion, purpose, and performance to achieve a common objective: unlocking the full potential of the Kingdom's resources to create more value for our company and more opportunities for people at home and around the globe.
Join us at Saudi Aramco.
Saudi Aramco is ranked in the Global Top 10 in Rigzone's 2019 Ideal Employer Rankings - find out more here.