Puglisevich

Featured Employer
St. John's, Newfoundland and Labrador, Canada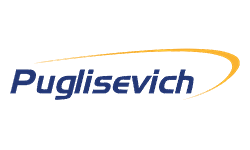 ---
NO START DATE FOR THIS POSITION
DEPARTMENT
: Maintenance
REPORTS TO:
Chief & Second Engineer
JOB SUMMARY
: An Engine Room Assistant (ERA) maintains proper lubrication for the propulsion engine of a ship, the ERA keeps tabs on the lubrication of other shipboard equipment such as air conditioning, sewage systems and water pumps.
PREREQUISITES/QUALIFICATIONS:
High School Diploma or Equivalent
Transport Canada Engine Room Rating OR 4th Class Motorship License
1+ Experience of relevant work experience
STCW 6.1 Basic Safety Training
STCW 6.2 Proficiency in Survival Craft Other than Fast Rescue Boats
Transport Canada Marine Medical
Must pass Physical, Drug Screen, Alcohol Screening and Background /Pre-Employment Screening Checks.
Considered an Asset:
Passenger Safety Management
Marine Basic First Aid
Confined Space Entry
Work Experience as Diesel Mechanic, Heavy Duty Mechanic, Machinist, Pipe-Fitter, Enginer Fitter or Small Diesel Repair
Position Requirements
RESPONSIBILITIES:
Oils and greases moving parts, such as gears, shafts, and bearings, of engines and auxiliary equipment used to propel maritime vessels: Examines machinery for specified pressure and flow of lubricants
Fills oilcups on machinery with grease and lubricating oil, according to machinery lubrication instructions
Reads pressure and temperature gauges and records data in engineering log.
Assists Engineer in overhauling and adjusting machinery.
May lubricate deck machinery when vessel is unloading cargo
Carry out general engine room housekeeping duties
Other duties as assigned
It is the objective of Puglisevich to ensure employment equity within the workplace. We encourage applications from Indigenous peoples, visible minorities, women, and persons with disabilities having the capability, qualifications, and experience to make application for this position. Qualified residents in Newfoundland and Labrador will be given first consideration in the staffing of these positions.
Position Oiler - Marine Location Puglisevich Crews & Services Limited - NL EOE Statement We are an equal employment opportunity employer. All qualified applicants will receive consideration for employment without regard to race, color, religion, sex, national origin, disability status, protected veteran status or any other characteristic protected by law.
Puglisevich provides qualified personnel to drilling contractors, ensuring continued productivity and efficiency on their offshore rigs. At the same time, we offer candidates the chance to start or continue an exciting career in a dynamic and challenging offshore environment!
We specialize in contract and temporary positions, that could potentially to lead to full time positions. Our main goal is for employees to be successful in obtaining full time employment offshore, in an equal time rotation.
Apply today and let's chat. This is the best opportunity to start your career offshore!
Make sure to follow us on LinkedIn, Facebook, & Twitter for future opportunities:
Puglisevich Canada:
https://www.linkedin.com/company/puglisevich
https://www.facebook.com/PuglisevichCrewsAndServicesLimited