Petroplan

Featured Employer
Canada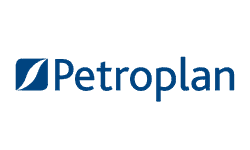 Company: Petroplan
Skills: Project Engineer
Experience: 10 + Years
Education: Bachelors/3-5 yr Degree
Location: Canada
---
Description
The Special Projects Engineer shall support the Project and Subsea Team with specialized projects for Subsea Equipment and I-tubes.
Summary of Responsibilities
Tasks include, but are not limited to, providing project engineering support for the following work scopes:
* Develop an Integrity Plan for I- tubes for remainder of field life;
* I-Tube Inspection technology feasibility and development for deployment by ROV, In-line and air-dive options;
* Feasibility of inspection and marine growth cleaning by ROV including simulation;
* Cathodic Protection (CP) analysis for full field impact with electrical continuity between mooring chains and buoy/ FPSO;
* Development and ROV deployment of electrical continuity cables to achieve required CP potentials at the I-Tubes;
* Feasibility and development of CP shielding options for deployment by ROV and divers;
* Perform technical review of initiation life method assessment for production flow loops;
* Providing technical support on LEP studies related to metallurgy of subsea equipment (Ie HISC, FIV etc);
* Participation in ECA , Risk Assessments and RBI as required;
* Perform corrosion assessments and/or provide solutions related to corrosion, materials, and metallurgy;
* Act as subject matter expert for corrosion and metallurgical engineering related to subsea equipment;
* Interpret laboratory test report results and provide metallurgical evaluations;
* Ensure proper adhesion to testing protocols are being followed; and
* Engagement with internal teams, LR, CNLOPB and 3rd parties as required.
Skills/Knowledge/Attributes
* Bachelor's degree in Engineering with minimum 10 years related oil & gas experience with preferred experience in subsea equipment design, corrosion and materials engineering;
* Experience in subsea engineering, procurement, installation and commissioning activities;
* Project Management experience in EH&S, cost control, planning, quality, document control and management of change;
* Experience in FEA and ECA (Engineering Criticality assessment);
* Experience with 3D modeling;
* Working Knowledge of SAP;
* Sound knowledge in:
* advanced subsea non-destructive inspection techniques, underwater coatings application, developing full scale mock-up testing, material testing, etc.
* fracture mechanics analysis
* fatigue assessment
* fracture mapping/interpretation
* experimental stress analysis
* closed form and finite element stress analysis
* microstructural and fractographic interpretation
* materials categorization/identification
* material selection
* Strong technical report writing skills and attention to detail; and
* Strong written and verbal communication skills.
Canada-Newfoundland Benefits
Newfoundland Benefits Plan.
Submission Information and Requirements
Please provide the following information in your RFQ submission:
* A brief capability statement, outlining the individual's experience and capabilities relating to the Responsibilities, Accountabilities, Skills/Knowledge/Attributes as provided above;

About Petroplan

Petroplan is the trusted, specialist global Talent Solutions partner of choice for employers and professionals in the Energy sector. Since 1976, Petroplan has been here to help people like you make the most of the opportunities available and find the best fit for you as an individual.

Over 10,000 placements in more than 55 countries for over 550 clients across 65 disciplines.

In an industry where skilled and experienced professionals are increasingly sought after resource, we appreciate the true value of what you have to offer. What's more, we understand that different things are important to different people in today's world of work - it's about making exactly the right connections for you as an individual.

Our reputation for contractor and candidate care, understanding what makes you tick, and finding you the best match is second-to-none. We understand the industry inside-out and seek to understand YOU and your motivations in the same way. We take the time to evaluate your individual strengths, understand the most important things to you, and establish exactly what you're looking for from your next role.