Cammach Bryant

Featured Employer
Glasgow, United Kingdom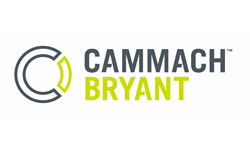 ---
ROLE
Our client is looking for an Occupational Hygienist for a permanent position, located in Glasgow.
The firm is seeking to recruit an Occupational Hygienist to join the growing Safety team, located in the Glasgow or Rosyth office. The position may require travel, including overnight stays, throughout the U.K., and potentially work trips to Ireland and Europe depending on project requirements.
This advertisement is a marketplace call for a suitably experienced individual to support business growth and technical expertise. Typical technical experience expectations are described below. However, if your experience, business network and technical areas of expertise are such that you think you should be talking to us about your career development, please get in touch and make your case.
The successful candidate will work within a supportive, friendly, and driven team, contributing to meeting team sales targets.
RESPONSIBILITIES
The successful candidate will work as a member of the Safety Team and complete projects including, but not limited to:
Occupational Hygiene Monitoring, e.g., air monitoring, occupational noise assessments.
Thorough examinations and tests of LEV systems.
Training - design and delivery of training, seminars, and facilitation of workshops.
Provide marketing and business development support, identifying new clients and opportunities, to support the growth and expansion of the firm.
REQUIREMENTS
As a minimum:
Successfully completed the BOHS W501 and W503 modules.
Have a full U.K. driving licence and clean driving record.
Have a valid passport.
Desirable:
BOHS accredited degree or
Certificate of Operational Competence in Occupational Hygiene
It is also desirable that the successful candidate possess at least 2-5 years' experience in occupational hygiene practice, e.g., air monitoring for hazardous substances, conducting occupational noise assessments, carrying out thorough examinations and tests of local exhaust ventilation (LEV) systems.
Proficient in Microsoft Office Professional software packages.
Personal Attributes:
The successful candidate(s) will be expected to demonstrate personal initiative, motivation for the role, good customer management skills, and good written and presentation skills. However, lengthy demonstrations of these points at the application stage is not required. These aspects will be discussed further at interview stage.