Eni

Featured Employer
Alacant, Comunidad Valenciana, Spain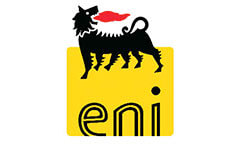 Company: Eni
Skills: Graphics Design
Education: High School/Secondary
Location: Alacant, Comunidad Valenciana, Spain
---
Buscamos un Disenador Grafico para Aldro Energia en Eni, basado en Torrelavega, Espana. Seras el experto en diseno grafico generando material grafico y digital para el departamento de Marketing, reportando al gerente de Marketing,liderando campanas de marketing y comunicaciones.
Sobre Aldro Energia
Aldro Energia es una comercializadora de electricidad, gas y eficiencia energetica que opera en Espana y Portugal, con sede en la localidad cantabra de Torrelavega. Somos expertos en gestion energetica eficiente para todos los sectores: residencial, industrial y servicios. En enero de 2021, Aldro Energia fue adquirida por Eni gas e luce, lo que permitio a Eni expandir su presencia en el mercado europeo y comenzar a ofrecer a los clientes una amplia gama de productos y servicios mas alla del suministro de gas y electricidad. Nuestro objetivo es brindar soluciones sustentables que contribuyan a la transicion energetica.
Como miembro del departamento de Marketing de Aldro Energia, seras responsable de
:
Liderar Campanas de marketing y comunicaciones
Creacion, adecuacion y modificacion de activos corporativos (imagenes, PDF, documentos, presentaciones, manual de identidad corporativa, etc.) utilizando el software correspondiente;
Edicion y diseno usando Adobe Photoshop, Illustrator, InDesign, asi como edicion de video y html;
Desarrollo de activos online y offline (banners, contenido digital para redes sociales, maquetas, folletos, carteles, PLV);
Creacion y gestion de sitio web WordPress.
Esta es la oportunidad para si tienes estas habilidades y requisitos:
Alguna experiencia trabajando en un rol similar;
Conocimientos sobre como trabajar con el paquete de Adobe, incluida la creacion de videos y el retoque fotografico;
Experiencia en desarrollo online y offline;
Experto en WordPress;
Conocimientos avanzados de ingles, el italiano es una ventaja.
Experiencia en comunicaciones y campanas de marketing
Ubicacion
:
Torrelavega, Espana.
Tipo de contrato:
Contrato a plazo fijo 12 meses (extensible). Local (no expatriado), residencial.
En Eni, las personas son la clave de nuestro exito, por lo que nuestros valores se centran en la diversidad y el aprendizaje permanente. Aprende mas
Capacitacion y desarrollo
Recompensas, beneficios y bienestar
Nuestra mision
Eni evalua las solicitudes independientemente de las caracteristicas u orientaciones personales y culturales de los candidatos. Si su postulacion se encuentra entre las mas acordes con el perfil requerido, sera contactado para continuar con el proceso de seleccion.
Juntos tenemos mas energia .
We are looking for a
Graphic Designer
within Eni's
Aldro Energia
in Torrelavega, Spain. You will be the graphic design expert in digital and graphic material design for the Marketing department, reporting to the Marketing manager.
About Aldro Energia
Aldro Energia is an electricity, gas and energy efficiency marketer operating in Spain and Portugal, with headquarters in the Cantabrian town of Torrelavega. We are experts in efficient energy management for all sectors: residential, industrial and services. In January 2021, Aldro Energia was acquired by Eni gas e luce, allowing Eni to expand its presence in the European market and begin offering customers a wide range of products and services beyond the supply of gas and electricity. Our objective is to provide sustainable solutions that contribute to the energy transition.
As a member of the Marketing department at Aldro Energia, you will be responsible for
:
Creation, adaptation, and modification of corporate assets (images, PDFs, documents, presentations, corporate identity manual, etc.) using the corresponding software;
Editing and design using Adobe Photoshop, Illustrator, InDesign, as well as html and video editing;
Development of online and offline assets (banners, digital content for social media, mock-ups, brochures, posters, PLV);
Creation and management of WordPress website.
This is the opportunity for you if you have these skills and requirements
:
Some experience working in a similar role;
Knowledge working with the Adobe package, including video making and photo retouching;
Experience in developing online and offline;
WordPress expert;
Advanced English skills, Italian is a plus.
Location:
Torrelavega, Spain.
Contract type:
12 months fixed term contract. Local (non-expatriate), Residential.
At Eni,
people are the key to our success
, which is why our values are focused on
diversity and lifelong learning
. Learn more :
Training & Development
Rewards, Benefits and Welfare
Our Mission
Eni evaluates applications regardless of candidates' personal and cultural characteristics or orientations. If your application is among those most in line with the required profile, you will be contacted to continue the selection process .
#LI-EIRL
Together we have greater energy.
Eni S.p.A.
Welcome to Eni – and your future with a dynamic global business that operates across the entire energy supply chain. Eni's 30,000 employees can be found on virtually every continent. Throughout the 67 countries we operate in, we work on some of the most significant energy projects in the world.
Our activities span oil and natural gas exploration, field development and production, as well as the supply, trading and shipping of natural gas, LNG, electricity, fuels and chemical products.
We've grown dramatically since our beginnings in 1953, but we've stayed true to our roots in many ways. Today we may be one of the largest companies in Italy and among the world's most successful oil and gas companies in exploration, but our culture remains genuinely people-focused. Our values of respect, integrity and sustainability guide every aspect of our operations.
As for the future, we're adapting to rapidly shifting market conditions as we complete our transformation into a fully integrated oil and gas company. Through our strong commitment to digitalisation and decarbonisation, Eni will continue to create sustainable value within this changing energy landscape.
We're not only one of the world's most successful energy companies — we pride ourselves on being a dynamic and exciting place to work as well. If you join us, you'll play a key role in shaping the energies of the future.
At Eni you'll enjoy a progressive, inclusive and forward-thinking environment, and a wide range of benefits and rewards. We care about our people's growth, which is why we invest in talent and offer development pathways to give everyone the same opportunity to flourish with us.
Reasons to join us
Take on exciting challenges: Eni's focus is on big and ambitious projects. You'll take on challenging but rewarding work to help us extract energy at depths never reached before.
A multicultural working environment: You'll join a dynamic setting with cutting-edge facilities, the latest technology, and a rich and interesting mix of people from all backgrounds and specialisms.
Make a difference in the world: Our purpose extends further than supplying energy to power the world. Sustainable development and respect for the environment is at the heart of everything that we do.
Training and career growth: We provide training opportunities at the highest standard and encourage self-development, both in a personal capacity and a professional one.
Compensation and incentive programmes: We reward you for your commitment and success through our competitive compensation policy, which is bespoke to each location's local regulations.
Pension programmes: Depending on your location, you could enrol in one of our contributory pension programmes.
ENI ranked in the Global Top 20 in the 2019 Rigzone Ideal Employer Rankings - find out more here.