Eni

Featured Employer
Murzuq, Libya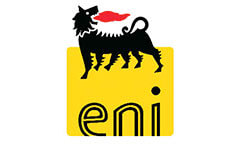 ---
At
Eni
, we are looking for a Field Manager within Metillah oil and gas B.V in Libiya, El-Feel Field. You will be responsible for r esponsible for the management of the onshore field located at the Murzuq Basin Concession Block no. NC-174. Directing, supervising and coordinating field operations including production, maintenance, logistics, safety and construction in accordance with the Company's objectives, established policies and set plans .
As a member of
Metillah oil and gas B.V
you will be responsible for
:
Reporting to the Operations Division Manager.
Responsible for managing the operations and maintenance of EI-Feel Field facilities meeting
the production target and shipping to Mellitah Terminal.
Develop maintenance strategy with the support of Maintenance Superintendent to definepreventive maintenance programs, corrective maintenance and spare parts ordering and implementation of computerize maintenance and materials management system and spare parts codification. Also supports headquarters maintenance function on such issue to develop detailed maintenance plan and proposed budget.
Helping to define areas of the plants which are suffering from technical problems andparticipate in initiating an action plan along with Production and Maintenance Superintendents.
Managing the operations and maintenance of all equipment installed at El-Feel Field andRemote Stations to maximize its reliability, meeting the production target and future Company production demand.
Supervise the execution of plant and facilities modification, enlargements, and maintenance,control of contractors' work and contract management.
Direct and supervise jointly with Production and Maintenance Superintendents the planningand execution of partial field shutdown or general shutdown for the scheduled statutory inspection to optimize the work execution, reduced downtime and cost.
Prepare and proposed El-Feel & Remote Stations yearly budget with the support of keypersonnel, pointing out, on the basis of production programs provided for, any requirement relevant to facilities, personnel, means and materials increase or purchase and plant modification and improvements for small projects.
Ensure and guarantee the provisions of logistics services, to field operation and personnel such as: air and land transportation, accommodation, messing, cleaning, medical services, communication, material supplies, etc.
Assisting and coordinates with Project managers' on any projects construction and activities performed at El-Feel Field & Remote Stations.
Participates, leads and negotiates certain contracts (e.g. scope of work, ITT package, review and provide constructive comments according to the field requirements as end-user, and commercial proposals) when required in collaboration with the concerned departments from main office.
Responsible for daily, weekly, monthly reports and other required reports covering the various aspects of filed maintenance and operation activities.
Guarantee adherence to company policies and procedures as set by central HSEQ function and coordinate the day to day HSEQ activities (security, industrial safety, medical services, and quality control) and reporting process.
Promote local personnel planning, training and increase in order to comply with and carry out nationalization plan provided for by the agreements and take part on their drafting. Also prepare the Field proposed organization chart based on the needs in terms operations, maintenance and logistics services required. Also recommends the change of personnel topography from contractors to Company direct hire.
Maintain good communication channels between field and main office, enhancing the coordination of operations and other related activities.
Administrative subordination of field's assigned employees direct or indirectly linked to the field organization chars (e.g. control of manpower presence, shift rotation, timesheets approval and the likes)
Manage interactions and relationships with local communities, Petroleum Oil Guards and other oil & gas companies that are operating nearby areas adjacent to the field facilities.
This is the opportunity for you if you have these skills and requirements
:
A graduate of Bachelor's degree in Engineering (i.e. Petroleum, Industrial, Mechanical) or degree in Industrial Chemistry.
Experience in a similar role or working at a Superintendent level
Experience as disciplined coordinator following the maintenance and or operations in a large Exploration and Production company either in offshore or onshore field.
With substansial experience working in Oil & Gas Industries, partly in activities concerned with hydrocarbon collection, treatment, and delivery and well work-over and completion, plant assembly with operating bases.
Deep knowledge of chemistry, physics and mechanics and of crude oil treatment processes, in addition to techniques and technology for well drilling and work-over.
Technical English at fluent level (spoken and written).
Knowledge in Arabic Language is an advantage.
Location:
Libya, El-Feel
Contract type:
28/28
At Eni,
people are the key to our success
, which is why our values are focused on
diversity, and lifelong learning
.
Eni evaluates applications regardless of candidates' personal and cultural characteristics or orientations. If your application is among those most in line with the required profile, you will be contacted to continue the selection process .
Together we have greater energy.
#LI-EIRL
Eni S.p.A.
Welcome to Eni – and your future with a dynamic global business that operates across the entire energy supply chain. Eni's 30,000 employees can be found on virtually every continent. Throughout the 67 countries we operate in, we work on some of the most significant energy projects in the world.
Our activities span oil and natural gas exploration, field development and production, as well as the supply, trading and shipping of natural gas, LNG, electricity, fuels and chemical products.
We've grown dramatically since our beginnings in 1953, but we've stayed true to our roots in many ways. Today we may be one of the largest companies in Italy and among the world's most successful oil and gas companies in exploration, but our culture remains genuinely people-focused. Our values of respect, integrity and sustainability guide every aspect of our operations.
As for the future, we're adapting to rapidly shifting market conditions as we complete our transformation into a fully integrated oil and gas company. Through our strong commitment to digitalisation and decarbonisation, Eni will continue to create sustainable value within this changing energy landscape.
We're not only one of the world's most successful energy companies — we pride ourselves on being a dynamic and exciting place to work as well. If you join us, you'll play a key role in shaping the energies of the future.
At Eni you'll enjoy a progressive, inclusive and forward-thinking environment, and a wide range of benefits and rewards. We care about our people's growth, which is why we invest in talent and offer development pathways to give everyone the same opportunity to flourish with us.
Reasons to join us
Take on exciting challenges: Eni's focus is on big and ambitious projects. You'll take on challenging but rewarding work to help us extract energy at depths never reached before.
A multicultural working environment: You'll join a dynamic setting with cutting-edge facilities, the latest technology, and a rich and interesting mix of people from all backgrounds and specialisms.
Make a difference in the world: Our purpose extends further than supplying energy to power the world. Sustainable development and respect for the environment is at the heart of everything that we do.
Training and career growth: We provide training opportunities at the highest standard and encourage self-development, both in a personal capacity and a professional one.
Compensation and incentive programmes: We reward you for your commitment and success through our competitive compensation policy, which is bespoke to each location's local regulations.
Pension programmes: Depending on your location, you could enrol in one of our contributory pension programmes.
ENI ranked in the Global Top 20 in the 2019 Rigzone Ideal Employer Rankings - find out more here.