Saudi Aramco (ASC)

Featured Employer
Saudi Arabia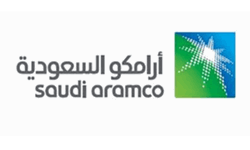 15 + Years Experience
Posted: Dec 02, 2021
---
Position Description:

We are seeking an experienced Control System Engineer to join our Project Management team (PMT). Saudi Aramco Project Management Teams are responsible and accountable for the delivery of best in class capital projects assigned to department. PMT is directly involved in executing and managing assigned projects safely, on schedule, within budget and to the highest standards of integrity and compliance. This will involve engineering design, procurement and construction of various sizes ($), types and complexity of small, medium to multi-billions-dollar mega projects. Some of these mega projects include the Marjan & Zuluf Increment Program, Safanyah & Manifa Increment Program, the Gas Compression Program and AMIRAL Program.

Project Management Department manage and execute projects usually from multiple site offices or engineering contractor design offices, geographically scattered throughout the Kingdom of Saudi Arabia.

The Control System Engineer's primary role is to ensure that engineering design, procurement, construction and project completion is done in compliance with the project contract requirements i.e. project schedule, cost, HSE, company standards and procedures. Control System Engineer role also involves in some cases to review and study modifications to infrastructure, oil & gas processing / handling and utilities facilities. Occasionally called upon to design control & instrumentation engineering/construction aspects of new facilities of the types mentioned.

Minimum Requirements:

As the successful candidate a Bachelor degree in Electrical/Electronic Engineering and a higher degree is preferred .

Fifteen (15) years of experience, preferably in the oil industry or similar process industry, such that the incumbent is clearly recognized as an expert in his field. Proficient to the codes and standards in the oil and gas industry i.e. API, BS, ISO, ASME, ANSI, IEC, ISA, IEEE, etc.

Excellent English communication skills (oral and written) and no second language is required.

Must have Engineering Design, Construction, & Commissioning phase experience with a thorough knowledge of engineering practices and economic principles in the applicable International Codes, Standards and Specifications. Familiarity with specific control & instrumentation disciplines such as Advanced process control (APC), Distributed control systems (DCS), Programmable logic controllers (PLC), Supervisory control and data acquisition (SCADA), Emergency shutdown system (ESD) & etc.

Duties & Responsibilities:

You will be required to perform the following:

Perform complex technical and administrative tasks relative to the Design and coordination of specialized controls and instrumentation systems.

Responsibility for project Process Control System (PCS) development: preliminary engineering to detail designs to construction and the final safe turnover to proponent.

Execute capital projects/PCS according to the scope, schedule and budget.

Develop and preparation of contracting plan and strategy for solicitation, evaluation and award of contract for detail engineering, procurement and construction.

Develop Project Functional Specification for PCS and Field Instrumentation that fully comply with Saudi Aramco standards and specifications.

Manage contractor preparation of detailed design drawings, material specifications and procurement, and/or construction bid packages.

Coordinate activities and resolve issues among proponents, contractors P&CSD and other parties to allow construction activities to progress according to plan and the final completion.

Develop instrument indices and lists such as instrument index, I/O list, instrument range, and alarm set points.

Conduct safety integrity level (SIL) study and participate in Hazard and Operability review (HAZOP).

Provide design assistance during the development of P&ID, Cause and Effect and Control Narrative.

Develop Instrument Loop Diagram (ILD),Instrument Segment Diagram (ISD) and Instrument Specification Sheets (ISS) using Smart Plant Instrumentation (SPI) In tools.

Lead Preliminary Design Review (PDR) and Critical Design Review (CDR) prior of Process Control System development.

Provide design assistance in the identification, sizing, selection and procurement of field instrumentation including control valves.

Review and approve Material Requisition (MR) for all project field instrumentation including Control Valve, On-Off Valve and Fire & Gas Detection.

Review and approve Technical Bid Evaluation (TBE) for all project field instrumentation including Control Valves, On-Off Valve and Fire & Gas Detection and assure technical compliance to Saudi Aramco standards and project specification.

Provide technical support to project management activities, procurement and project controls through all project cycle and answer Technical Queries raised by Contractor when required.

Attend Factory Acceptance Test (FAT) of the Process Control System and resolve any technical issue prior of shipment to site.

Conduct Site Acceptance Test (SAT) and Integration Site Acceptance Test (ISAT) for all Process Control System.

Lead instrumentation construction activities and conduct meeting and walkthrough to monitor the site daily construction progress for field instrumentation installation.

Designing and developing new control systems and testing, maintaining and modifying existing systems. Also, he will able to analyze data and presenting findings in written reports

Working collaboratively with design engineers, operation engineers, purchasers and other internal staff in compliance to project PCS objectivities.

Prepare annual and long-range operating plans and objectives.

Performs change order scope definition, cost estimation and assists the Project Manager or Company representative in change order negotiations.

Develop and/or review testing and commissioning procedures for PCS with Contractors/Vendors.

About Us:

The Engineering & Project Management (E&PM) business line studies, plans and oversees the construction of the Company's new facilities, including some of the biggest and most complex projects in the petroleum industry. Recently, Saudi Aramco completed the largest capital program in its history that included new or expanded oil, gas and petrochemical facilities, raising maximum sustainable crude oil production capacity to 12 million barrels per day and significantly increasing gas production and processing capacities. Among the recently completed projects was the largest crude oil increment in the history of the industry: Khurais, with a production capacity of 1.2 million barrels per day. More challenges lie ahead, with a slate of new or expanded oil, gas, refining and petrochemical projects in the works. E&PM also manages the Company's Research & Development Center where scientists investigate topics such as the desulfurization of crude oil, advanced fuel formulations for next generation combustion engines, and reservoir nano-scale robots (Resbots™) for injection into reservoirs to record their properties.
Every day, our multinational team of more than 70,000 people combines passion, purpose, and performance to achieve a common objective: unlocking the full potential of the Kingdom's resources to create more value for our company and more opportunities for people at home and around the globe.
Join us at Saudi Aramco.
Saudi Aramco is ranked in the Global Top 10 in Rigzone's 2019 Ideal Employer Rankings - find out more here.