Weatherford

Featured Employer
Colorado Springs, Colorado, United States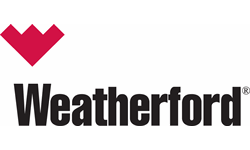 ---
Overview
Weatherford is the leading wellbore and production solutions company. Operating in more than 80 countries, the Company answers the challenges of the energy industry with its global talent network of approximately 20,000 team members and 600 locations, which include service, research and development, training, and manufacturing facilities. Visit weatherford.com for more information or connect on LinkedIn , Facebook , Twitter , Instagram , or YouTube .
We're looking to the future with a clear vision and a strong mission.
Our goal is to address the headwinds facing the industry, revolutionize the oilfield with digital technology, integrated solutions, and world-class talent.
We accept every challenge for the benefit of our Company, our industry, and the world. Our technology leadership delivers solutions that rise to every occasion, supply the best outcomes in each operation, and give power to all customers.
Weatherford offers competitive compensation, a comprehensive benefits program and opportunities for on-going training and career development. VEVRAA Federal Contractor - Priority Referral Requested.
Weatherford is an Equal Opportunity Employer Females/ Minorities/ Veterans/Disabled and gives consideration for employment to qualified applicants without regard to race, color, religion, age, sex, sexual orientation, gender identity, national origin, disability or protected veteran status.
Responsibilities
This is the entry job level. Under direct supervision assists with the monitors, tests and inspects all processes involved in the production of a product and product itself. Ensure the quality standards are met by every component of the product or service provided by a company.
DUTIES & RESPONSIBILITIES: (not listed in any particular order)
Responsible for inspecting products using established inspection tools and techniques.
Performs and documents First Article, In-Process, and Final inspections on parts in production to ensure that customer requirements and quality standards are met.
Inspects material and product received from outside sources to ensure compliance with quality standards and customer specifications.
Timely complete all assigned technical and safety trainings.
Work in the field (outside conditions) providing assistance with the movements of materials for Inspection.
Clean drilling tools and rig equipment for inspection.
Learn and maintain the cleaning machinery which includes mechanical brushing unit, steam cleaner and high-water pressure jetting equipment.
Take responsibility for the safety of all cleaning machinery and responsibility for environmental control over the working areas.
Report any unsafe conditions or acts to the Supervisor.
Ensure that work assignments are performed in accordance with approved plans, schedules and programs.
Provide technically correct operation of equipment and other fixed assets under responsibility of the department.
Apply Weatherford, and where appropriate Client Company Quality, Health, Safety & Environment Policy and Management Systems.
Must understand and comply with all safety rules and company policies of Weatherford.
Work assignments carried out to the highest quality level.
Perform various other duties and activities as assigned by supervisor within the physical constraints of the job.
Qualifications
Minimum 0-2+ years related experience with University/College
Above average math skills with the ability to calculate figures and amounts such as proportions, percentages, area, circumference, and volume.
Above average verbal and written communication skills in English.
Prior knowledge of products and/or inspection process.
Ability to use measurement devices such as tape measures, micrometers, callipers and scales.
Ability to read and understand basic and advanced blueprints and charts.
Ability to effectively work with employees, supervisors, vendors and customers.
The physical ability to immediately respond to emergency situations.
High or secondary technical education
Salary Range
: $17 to $19 Hour
Offers will typically be made in the bottom half of the listed range. Weatherford takes into consideration a candidate's education, training, and experience, as well as the position's work location, expected quality and quantity of work, required travel (if any), external market and internal value, including seniority and merit systems, and internal pay alignment when determining the salary level for potential new employees. In compliance with the Colorado Equal Pay for Equal Work Act, a potential new employee's salary history will not be used in compensation decisions.
Benefits Overview
Weatherford offers two types of benefits:
Basic Benefits. Weatherford provides these benefits at no cost to eligible employees.
Basic coverage includes:
Group Term Life Insurance
Accidental Death & Dismemberment (AD&D)
Short Term Disability
Long Term Disability
Business Travel Accident Insurance (BTA)
Employee Assistance Program (EAP)Voluntary Benefits.
In addition to the basic benefits, there are also optional benefits that you may elect and pay for through payroll deductions. Voluntary coverage includes:
Medical
Dental
Vision
Additional Life Insurance
Additional AD&D
Critical Illness
Accident Insurance
Legal
Flexible Spending Accounts (FSAs)
401(k) Savings Plan
Health Savings Account (HSA)
Hospital Indemnity