Saudi Aramco (ASC)

Featured Employer
Saudi Arabia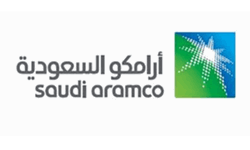 15 + Years Experience
Posted: Dec 02, 2021
---
Position Description:

We are seeking an experienced Project control specialist to join our Project Management team (PMT). Saudi Aramco Project Management Teams are responsible and accountable for the delivery of best in class capital projects assigned to department. PMT is directly involved in executing and managing assigned projects safely, on schedule, within budget and to the highest standards of integrity and compliance. This will involve engineering design, procurement and construction of various sizes ($), types and complexity of small, medium to multi-billions-dollar mega projects. Some of these mega projects include the Marjan & Zuluf Increment Program, Safanyah & Manifa Increment Program, the Gas Compression Program and AMIRAL Program.

Project Management Department manage and execute projects usually from multiple site offices or engineering contractor design offices, geographically scattered throughout the Kingdom of Saudi Arabia.

Project Control specialist primary role is to participate in the execution of strategy by support in planning, governing and managing projects and programs throughout the project management lifecycle underpinned by fit to purpose methodology, tools, human resources and reporting in compliance with the project contract requirements i.e. project schedule, cost, company standards and procedures.

Minimum Requirements:

As the successful candidate, you will hold a bachelor's degree in Engineering and a higher degree is preferred.

Fifteen (15) years of experience in which at least five (5) years in similar role , preferably in the oil industry or similar process industry, such that the incumbent is clearly recognized as an expert in his field.

Excellent English communication skills (oral and written)

Well versant in preparing and delivering presentations to the management.

Must have Experience in all aspects of Primavera software package, Microsoft Excel, applications related to cost and schedule integration such as SAP/Oracle/Unifier, Access and other project controls software. Dynamic attitude towards project improvements and savings with a PMP / CCC Certification is desirable but not mandatory.

Duties & Responsibilities:

You will be required to perform the following:

Support in development and implementation of an empowering methodology for project, program and portfolio management to ensure delivery of planned outputs, benefits and ultimately contribution to strategic objectives.

Ensure the timely reporting of the progress of projects and programs using various systems and tools that facilitate decision making and address unresolved risks or issues with the right stakeholder internally or externally.

Monitor and compare both time and cost reports and relating conclusions such that management control action is alerted at the right time.

Collaborate with the Project Management Office Department to ensure that project monitoring and reporting reflects the latest status of projects.

Liaise with other departments at all meetings relative to project operations, to ensure that information affecting the project plan is continually updated.

Ensure project governance and project compliance to project management methodology.

Support the Project Manager in informing the project team of the overall project and management objectives.

Assist in coordinating with other departments task force members related to project planning objectives.

Participate in regular progress and co-ordination meetings with project control staff.

Establish and define job orientated project control procedures.

Ensure cost reports, control curves and forecasts are prepared and issued in accordance with project control procedures.

Ensure schedules and control curves are prepared and issued in accordance with the project control procedures.

Study and understand all relevant documents and conditions pertaining to the project.

Perform any other job-related duties as required by the direct manager.

Define primary job objectives clearly at project and departmental management levels by highlighting schedule and cost requirements.

Organize and direct the activities of the project control team.

Ensure the maintenance of both time and cost trend statistics.

Review overall job status with planning engineers and management and recommend corrective action if necessary.

Coordination of final job statistics and analyze the effectiveness of procedures for possible improvement and Lesson Learned on future projects.

Provide necessary assistance during Internal/External audits and compliance checks.

Assist in identifying risks and opportunities and exercise typical risk management process.

Establish, monitor and control Progress Management Systems, PMS.

About Us:

The Engineering & Project Management (E&PM) business line studies, plans and oversees the construction of the Company's new facilities, including some of the biggest and most complex projects in the petroleum industry. Recently, Saudi Aramco completed the largest capital program in its history that included new or expanded oil, gas and petrochemical facilities, raising maximum sustainable crude oil production capacity to 12 million barrels per day and significantly increasing gas production and processing capacities. Among the recently completed projects was the largest crude oil increment in the history of the industry: Khurais, with a production capacity of 1.2 million barrels per day. More challenges lie ahead, with a slate of new or expanded oil, gas, refining and petrochemical projects in the works. E&PM also manages the Company's Research & Development Center where scientists investigate topics such as the desulfurization of crude oil, advanced fuel formulations for next generation combustion engines, and reservoir nano-scale robots (Resbots™) for injection into reservoirs to record their properties.
Every day, our multinational team of more than 70,000 people combines passion, purpose, and performance to achieve a common objective: unlocking the full potential of the Kingdom's resources to create more value for our company and more opportunities for people at home and around the globe.
Join us at Saudi Aramco.
Saudi Aramco is ranked in the Global Top 10 in Rigzone's 2019 Ideal Employer Rankings - find out more here.