Saudi Aramco (ASC)

Featured Employer
Saudi Arabia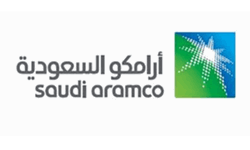 10 + Years Experience
Posted: Jul 21, 2021
---
Position Description:

Saudi Aramco is seeking an experienced Nonmetallic Engineer to join the Consulting Services Department.

Consulting Services Department provides specialized engineering consultations for capital programs and corporate operations to advance corporate profitability objectives through engineering standards and application of new and emerging technologies.

The Nonmetallic Engineering Group of Materials Engineering Division, CSD is responsible in promoting the use of nonmetallic materials within Saudi Aramco facilities, in-line with the Saudi Aramco nonmetallic roadmap mission and vision.

Minimum Requirements:

As the successful candidate you will hold a Bachelor degree (advanced degree preferred) in polymer, chemical or mechanical engineering.

A minimum of 10 years of professional experience as nonmetallic engineer in the field of nonmetallic materials and products within the oil and gas industry.

Broad knowledge in thermoplastic, fiber reinforced thermoset or thermoplastic, elastomers and their related products, including: piping, tanks, valves, heat exchangers, vessels, thermoplastic liners for carbon steel piping, downhole tubing and casing, composite repair systems, etc.

Excellent knowledge in nonmetallic products (e.g., piping, tanks, valves) qualification and testing, failure analysis, recommendations and technical support.

Knowledge in International Engineering Standards and Material Specifications (e.g., API 15HR, API 15S, API 17J), including experience in participating and developing Engineering Standards for nonmetallic products used in the oil and gas industry.

Familiarization in nonmetallic piping, tanks, and vessels manufacturing; thermoplastic lining processes; piping installation; and hydrotesting.

Good knowledge of corrosion and its mitigation methodologies.

Good presenter, high convincing ability, good technical report and paper writing skills, and ability to mentor and teach nonmetallic courses to engineers.

Good experience in the oil and gas industry, including processes and equipment.

Affiliation with professional societies is highly desirable such as ASME, API, ISO, and NACE.

Duties & Responsibilities:

You will be required to perform the following:

Review and revision of capital projects and introducing qualified nonmetallic products in the engineering design packages, including; water plants, gas plants, GOSPs, and terminals.

Attend project review meetings in or out of Kingdom as needed.

Develop new specifications and update existing standards, procedures and best practices.

Serve on international standards writing bodies as the opportunity allows. Lead value engineering sessions for nonmetallic products and update accordingly.

Perform technical assessment of new vendor facility, their qualification and approval and conduct periodic assessment to maintain regulated vendor list.

Develop new technologies and implement in Saudi Aramco facilities.

Lead investigations and evaluate product deficiencies of local and out-of-Kingdom manufacturers.

Participate in providing training courses to develop young engineers.

Mentor engineers and share your knowledge and experience.

Publish technical papers in refereed journals.

Lead or be a team member in specialized tasks, such as incident investigation teams, special audit teams, value engineering teams, organizational improvement teams, etc.

About Us:

The Engineering & Project Management (E&PM) business line studies, plans and oversees the construction of the Company's new facilities, including some of the biggest and most complex projects in the petroleum industry. Recently, Saudi Aramco completed the largest capital program in its history that included new or expanded oil, gas and petrochemical facilities, raising maximum sustainable crude oil production capacity to 12 million barrels per day and significantly increasing gas production and processing capacities. Among the recently completed projects was the largest crude oil increment in the history of the industry: Khurais, with a production capacity of 1.2 million barrels per day. More challenges lie ahead, with a slate of new or expanded oil, gas, refining and petrochemical projects in the works. E&PM also manages the Company's Research & Development Center where scientists investigate topics such as the desulfurization of crude oil, advanced fuel formulations for next generation combustion engines, and reservoir nano-scale robots (Resbots™) for injection into reservoirs to record their properties.
Every day, our multinational team of more than 70,000 people combines passion, purpose, and performance to achieve a common objective: unlocking the full potential of the Kingdom's resources to create more value for our company and more opportunities for people at home and around the globe.
Join us at Saudi Aramco.
Saudi Aramco is ranked in the Global Top 10 in Rigzone's 2019 Ideal Employer Rankings - find out more here.