Saudi Aramco (ASC)

Featured Employer
Saudi Arabia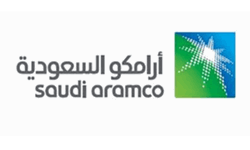 12 + Years Experience
Posted: Sep 27, 2021
---
Position Description:

Saudi Aramco is a fully integrated, global petroleum enterprise, and a world leader in exploration and producing, refining, distribution, marketing, and petrochemicals manufacturing. We not only look for individuals who can meet our expectations, but for those individuals who can exceed them.

Drilling Engineering is currently seeking an experienced Drilling Engineer to support and direct drilling engineering functions to support complex drilling operations; and lead major drilling engineering projects that require original or unusual analysis and solutions.

As the successful candidate you will have extensive experience with Drilling & Workover rigs for all types of well construction (oil, gas, and exploration).

You will have experience to develop cost analysis, and prepare detailed workover evaluations and programs. Prepare standard development practices and procedures to ensure maximum drilling efficiency consistent with safety, economics, reservoir, and aquifer considerations.

Minimum Requirements:

As the successful candidate, you will hold a bachelor's degree in engineering, preferably in Petroleum, Mechanical or Chemical Engineering.

You will have a minimum of 12 years' experience with a strong preference for 15 years' plus experience as a drilling engineer or foreman in the conventional oil industry. At least 10 years of this should be with a major international operator.

You should have a minimum of 5 years working as an operations drilling engineer with at least 1 year cumulative time working on a rig as a Drilling Engineer or Drilling Supervisor/Foreman or equivalent.

Duties & Responsibilities:

You will be required to perform and demonstrate the following:

Provide sound drilling engineering methods and procedures to be used on assigned drilling problems.

Execute and accomplish assignments and studies in areas outlined in the scope, assuring conformance to overall objectives of all phases of drilling operations in areas including drilling penetration rate optimization, new drilling technology, and drilling studies.

Deliver technical support for many types of drilling wells including complex multi-lateral and extended reach (ERD) horizontal oil and gas wells, HPHT gas wells, offshore and deep water, and unconventional wells. Wells include power water injections and producing wells, exploration wells and all kind of workovers including HST's.

Analyze advanced drilling data and the performance of new or existing drilling techniques to determine a need for or benefit from studies, recommendations, and/or modifications with respect to unit costs, and operating efficiency consistent with established operations.

Assume ownership of relevant Saudi Aramco General Instructions and standards and, when applicable, recommend improvements to operational processes and guidelines.

Extend training and technical support to junior engineers and ensure the sustained meeting of regional and global standards, practices, and procedures.

About Us:

Saudi Aramco's Exploration & Producing (E&P) business line oversees the world's largest reserves of conventional crude oil, and the fourth-largest reserves of natural gas. The Company's reserves portfolio include Ghawar, the world's largest onshore oil field, and Safaniya, the largest offshore field. Company geologists are actively seeking additional reserves in many areas of the Kingdom, offshore in the Gulf and the Red Sea and onshore in the deserts and mountains. Petroleum engineers and earth scientists in E&P work with cutting-edge technology to manage and produce these reserves, including 3D visualization, reservoir simulation and remote geosteering of multilateral wells. The Company's Exploration and Petroleum Engineering Center, or EXPEC, is home to one of the industry's most powerful computer centers. Research and development into subsurface upstream technology is conducted at the EXPEC Advanced Research Center. For more than two decades in a row, Saudi Aramco has been ranked the No. 1 oil company in the world by Petroleum Intelligence Weekly, a testament to the dedication and professionalism of the men and women of Exploration & Producing.
Every day, our multinational team of more than 70,000 people combines passion, purpose, and performance to achieve a common objective: unlocking the full potential of the Kingdom's resources to create more value for our company and more opportunities for people at home and around the globe.
Join us at Saudi Aramco.
Saudi Aramco is ranked in the Global Top 10 in Rigzone's 2019 Ideal Employer Rankings - find out more here.