Saudi Aramco (ASC)

Featured Employer
Saudi Arabia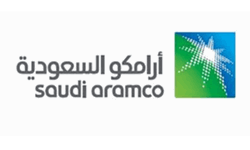 ---
Position Description:

We are seeking a senior Planning & Performance Management (P&PM) Analyst to join the International Operations Planning & Performance Management (IOP&PM) Division of International Operations.
The IO P&PM Division is responsible for providing coordination of planning and performance management for the administration area, which includes international affiliates and refining & marketing business development activities. We are in charge of consolidating all affiliates planning and performance management reporting for the business line submission.
As the successful candidate, you will be responsible, under the general direction of the head of the P&PM organization, for generating analytical findings and recommendations across the scope of objectives and deliverables of the organization, either independently or in collaboration with others; and to proactively identify and provide solutions for problems and issues that arise in your assigned areas.
In addition, you will develop and maintain close partnerships with business/operational counterparts of the P&PM organization in your assigned areas, and represent your organization in cross-functional, cross-organizational teams involved in P&PM-related tasks.

Minimum Requirements:

As the successful candidate you will hold a Bachelor's degree in Business, Engineering, or a related discipline from a recognized and approved program. An advanced degree is preferred.
You will have 12 years of experience in accounting and finance, including at least seven years in planning and performance management.
You will be able to demonstrate the capability and a track record in the practice of P&PM, and in the use of business intelligence tools.
Possession of an advanced business degree (e.g., MBA) and/or relevant professional certification (e.g., CMA, CFA, CPA) is preferred.

Duties & Responsibilities:

You will be required to perform the following:
Provide analytical findings and recommendations relating to regular P&PM tasks, such as business plan preparation, performance tracking measurement, and performance analysis and accountability reporting.
Conduct special P&PM-related studies, such as the development of performance initiatives and business cases, benchmarking, risk management, design and redesign of measurements, processes and workflows, and information system-related changes.
Provide supervision, coordination and/or facilitation in the execution of regular and special tasks by other P&PM personnel, as well as mentorship on P&PM analytical practice.
Perform the principal duties as stated, but focused on risk management. The risk management focus includes the following: acts as the business's principal advisor on risk management, and guides, supports, facilitates, monitors, reviews and reports on risk management activities, to ensure that risk management processes are efficient and effective, and integrated into P&PM practices.
Assist in identifying gaps in the governance and control environment within the business, and in formulating and implementing solutions for gap closure.
Where assigned, review proposals relating to major initiatives in the business to ensure that risk management requirements are appropriately addressed, and assists in and guides the development of risk management training plans.
Perform other related staff and analytical duties, as assigned.
Every day, our multinational team of more than 70,000 people combines passion, purpose, and performance to achieve a common objective: unlocking the full potential of the Kingdom's resources to create more value for our company and more opportunities for people at home and around the globe.
Join us at Saudi Aramco.
Saudi Aramco is ranked in the Global Top 10 in Rigzone's 2019 Ideal Employer Rankings - find out more here.