Saudi Aramco (ASC)

Featured Employer
Saudi Arabia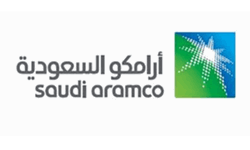 10 + Years Experience
Posted: Jul 21, 2021
---
Position Description:

We are seeking a Fraud Investigator who will be assigned to the Special Audits Division within our Internal Auditing organization. You will be based in our corporate headquarters in Dhahran, Saudi Arabia.

The Special Audits Division conducts highly sensitive investigations into issues involving fraud, conflicts of interest, waste, and abuse to provide members of the management and the Board of Directors with reports, analyses, recommendations, and information concerning the activities reviewed. The Special Audits Division helps address fraud risk management across the Company with programs of awareness, policy and risk consulting, and proactive risk mitigation measures.

Under the direction of the Special Audits Manager, you will conduct confidential investigations involving misconduct by employees and contractors, while seeking to identify and develop relevant facts. You will often direct the work of other investigation team members, leads by example, communicates results to corporate executives, and mentors less experienced colleagues. Investigations are corporate wide, complex, and sensitive cases involving, at times, high-ranking

Minimum Requirements:

As a successful candidate, you will hold a bachelor's and/or master's degree in accounting, finance, human resources, law, criminology, compliance, computer science, or a related field.

You will have a minimum of ten years of experience in forensic accounting, fraud investigation, auditing, law enforcement, compliance, or a related field where you utilized and developed expert interviewing and investigative techniques.

You will have at least one professional certification, such as the Certified Fraud Examiner (CFE), Professional Certified Investigator (PCI), Certified Compliance & Ethics Professional (CCEP), Certified Internal Auditor (CIA), and Certified Public Accountant (CPA).

You must demonstrate excellent oral and written communication skills in English with solid presentation and interpersonal skills.

You should also have the following specialized experience:

Quickly evaluating allegations of fraud, abuse and conflicts of interest and determine the violation of the law, regulations, or Company policy.

Utilizing effective and modern investigative techniques to quickly unravel, explain, and report complicated fraud and conflicts of interest schemes.

Carefully analyzing facts and evidence to timely form sound and evidence-based conclusions concerning violations of the law, regulations, or Company policy.

Duties & Responsibilities:

You will be required to perform the following:

Lead or support time-sensitive investigations.

Become familiar with and utilize data mining and analytical techniques to both identify potential fraud and gather corroborating evidence to support investigations.

Become familiar with and utilize Enterprise Risk Management tools (i.e., SAP) to obtain data in support of investigations.

Provide fraud awareness presentations throughout the Company to varying job specialties and levels of management.

Liaise and coordinate with other fraud-related stakeholder departments including Corporate Security, Law, Personnel and Labor Relations.

Draft timely investigative reports and orally communicate results.

Provide on-the-job training and mentoring to less experienced staff.

Work independently yet effectively within a team of experienced professionals.
Every day, our multinational team of more than 70,000 people combines passion, purpose, and performance to achieve a common objective: unlocking the full potential of the Kingdom's resources to create more value for our company and more opportunities for people at home and around the globe.
Join us at Saudi Aramco.
Saudi Aramco is ranked in the Global Top 10 in Rigzone's 2019 Ideal Employer Rankings - find out more here.