Saudi Aramco (ASC)

Featured Employer
Saudi Arabia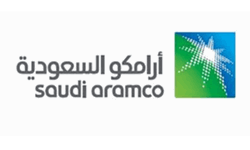 10 + Years Experience
Posted: Nov 22, 2021
---
Position Description:

We are seeking Senior Project Engineers to join Saudi Aramco's Project Management Teams. Saudi Aramco Project Management Teams (PMTs) are responsible and accountable for the delivery of best in class capital projects assigned to department.

PMT is directly involved in executing and managing assigned projects safely, on schedule, within budget and to the highest standards of integrity and compliance. This will involve engineering design, procurement and construction of various sizes ($), types and complexity of small, medium to multi-billion dollar mega projects. Some of these mega projects include the Marjan Increment Program, the Crude Oil to Chemicals program, the Gas Compression Program, the Berri & Zuluf Increment and AMIRAL Program.

The Senior Project Engineer's primary role is to lead a project team, and take ownership and responsibility of the assigned tasks. This is in addition to managing all aspects of the Saudi Aramco project team itself and managing the project contractor.

Minimum Requirements:

You will hold a Bachelor degree from a recognized university in Engineering in one of the following disciplines - Mechanical, Chemical, Civil, or Structural.
You must be a member of professional engineers association / project management institute.
You will have at least ten years varied experience with a special emphasis in Early Design phase project management.
You will be familiar with International Engineering Codes and Standards.
You must be experienced with all aspects of Project Management to include project gated reviews, project schedule (including CPM and PERT, Primavera), cost control and estimation, project finance and contract formation, bidding, administration and close-out.
Well aware of project engineering alignment with the construction requirements.

Team member and able to provide leadership & mentorship to a team of junior engineers.

You will have excellent English communication skills (verbal and written).

Must be computer literate & skilled to use typical office program/packages.

Ability to work with multi-cultural team and interfacing with project stakeholders/customer.

Duties & Responsibilities:

You will be required to perform the following:

Present capital projects proposals, and sound alternatives, to management and stakeholders.

Supervise and coordinate the execution of capital projects from proposal study stage to completion and client delivery.

Coordinate and control all phases of project execution and administration, including of engineering design, procurement, construction, pre-commissioning, closeout, invoice review and approval, compliance with Saudi Aramco project requirements inclusive of administrative rules, cost, schedule and quality of deliveries and changes of scope.

Ensure that all project deliverables (original and as-built drawings, specifications, spare parts, man-power, specialty contractors, equipment manuals and any other items) are complete by project start up time.

Establish Project Execution Strategy & Plan.

Attend and present Project Status during project progress review Meetings to management.

Able to work closely with Saudi Aramco departments (various) assisting and providing support to assigned project.

Be aware and ensure for the implementation and KPIs related to Quality, HSSE, risk, project budget and schedule.

Ensure that project records are complete and available at project completion.

Supervise, manage and lead the manpower allocated to your team.

Deputize as Project Manager if required (in charge of a 'Division' formed by several 'Units').

Relocate (as needed) to project site camps/remote areas during the work week, and be prepared for frequent and/or prolonged travel.

Ability to work in a project site environment and maintain a positive morale & attitude during high workload with project deadlines to meet.

About Us:

The Engineering & Project Management (E&PM) business line studies, plans and oversees the construction of the Company's new facilities, including some of the biggest and most complex projects in the petroleum industry. Recently, Saudi Aramco completed the largest capital program in its history that included new or expanded oil, gas and petrochemical facilities, raising maximum sustainable crude oil production capacity to 12 million barrels per day and significantly increasing gas production and processing capacities. Among the recently completed projects was the largest crude oil increment in the history of the industry: Khurais, with a production capacity of 1.2 million barrels per day. More challenges lie ahead, with a slate of new or expanded oil, gas, refining and petrochemical projects in the works. E&PM also manages the Company's Research & Development Center where scientists investigate topics such as the desulfurization of crude oil, advanced fuel formulations for next generation combustion engines, and reservoir nano-scale robots (Resbots™) for injection into reservoirs to record their properties.
Every day, our multinational team of more than 70,000 people combines passion, purpose, and performance to achieve a common objective: unlocking the full potential of the Kingdom's resources to create more value for our company and more opportunities for people at home and around the globe.
Join us at Saudi Aramco.
Saudi Aramco is ranked in the Global Top 10 in Rigzone's 2019 Ideal Employer Rankings - find out more here.