Saudi Aramco (ASC)

Featured Employer
Saudi Arabia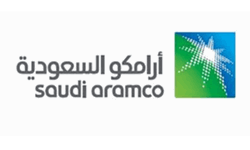 12 + Years Experience
Posted: Oct 11, 2021
---
Position Description:

We are seeking an experienced Safety Advisor to join our Project Management team (PMT). Saudi Aramco Project Management Teams are directly responsible and accountable for the delivery of best in class capital projects assigned to department. PMT is directly involved in executing and managing assigned projects safely, on schedule, within budget and to the highest standards of integrity and compliance. This will involve engineering design, procurement and construction of various sizes, types and complexity of small, medium to multi-billion dollar mega size projects. Some of these mega projects include the Marjan Increment Program, the Crude Oil to Chemicals program, the Gas Compression Program, the Berri & Zuluf Increment and AMIRAL Program.

Project Management Departments manage and execute projects usually from multiple site offices or engineering contractor design offices, geographically scattered throughout the Kingdom of Saudi Arabia.

Minimum Requirements:

As the successful candidate you will hold a Bachelors degree in BS degree in engineering, safety engineering, industrial hygiene, or environmental science, or in a related field from a recognized and approved program. An advanced degree is preferred.

You will have twelve (12) years experience related to heavy construction safety, preferably in on/offshore oil/gas construction industry, petrochemical construction industry, or in construction project management.

You must have demonstrated knowledge of delivering hands on health, safety and environmental training. Must also have ability to assist with developing, implementing, and coordinating comprehensive health and safety programs.

You will have good communication skills, both verbal and written (training/presentations/report writing). Participate in teams and/or committees. Strong PC skills in Microsoft Office (Word, Excel and PowerPoint). Skilled in the standards, concepts, practices, and procedures within the health, safety and environmental fields.

Ability to work at all levels within an organization and the ability to work in a diverse work group is necessary.

Duties & Responsibilities:

You will be required to perform the following:

Assess and report contractor compliance with contract Occupational Health, Safety, and Environmental requirements.

Conduct preconstruction job explanation and kick-off meetings to explain construction execution safety requirements per contract scope.

Track and analyze Key Performance Indicators for performance improvement opportunities.

Develop and conduct safety training.

Provide advice and consultation to department staff to assist them in maintaining a safe working environment in compliance with environmental/safety regulations, standards and practices.

Identify and evaluate hazardous conditions and practices in the workplace. Undertake surveys to identify and evaluate occupational health, safety and environmental conditions.

Conduct and coordinate on-site inspections to audit physical conditions and safe work practices.

Provide advice and counsel concerning compliance with corporate safety regulation and procedures.

Perform construction site and/or area safety inspections of department facilities and operations.

Perform job site safety compliance inspections, including hazard analyses and safe work procedures, and prepare written reports and recommendations.

Develop controls for identified hazards.

Coordinate the implementation of controls from results of hazard analyses.

Measure and evaluate the effectiveness of the hazard control system, policies, and procedures and recommend changes that reflect improved opportunities to eliminate work place incidents and injuries.

Prepare safety orientations, safety training and job site inspection procedures. Direct or assist in the development of specialized education and training materials. Conduct specialized safety and environmental training programs to communicate hazard control information.

Assist local management in new employee occupational health, safety and environmental orientation.

Participate in Safe Operations Committee meetings.

Review and analyze injury, property damage, and statistical loss data and work with management to prepare comprehensive recommendations for corrective action to eliminate or minimize potential hazards.

Incorporate essential safety requirements in all purchasing and contracting actions.

Recommend the purchase of safety equipment, related supplies, and personal protective equipment (PPE) in accordance with established company requirements.

Maintain awareness of corporate safety and environmental requirements and make recommendations for their implementation.

Assist management with monitoring adherence to department safety and environmental programs by employees and contractors.

About Us:

The Engineering & Project Management (E&PM) business line studies, plans and oversees the construction of the Company's new facilities, including some of the biggest and most complex projects in the petroleum industry. Recently, Saudi Aramco completed the largest capital program in its history that included new or expanded oil, gas and petrochemical facilities, raising maximum sustainable crude oil production capacity to 12 million barrels per day and significantly increasing gas production and processing capacities. Among the recently completed projects was the largest crude oil increment in the history of the industry: Khurais, with a production capacity of 1.2 million barrels per day. More challenges lie ahead, with a slate of new or expanded oil, gas, refining and petrochemical projects in the works. E&PM also manages the Company's Research & Development Center where scientists investigate topics such as the desulfurization of crude oil, advanced fuel formulations for next generation combustion engines, and reservoir nano-scale robots (Resbots™) for injection into reservoirs to record their properties.
Every day, our multinational team of more than 70,000 people combines passion, purpose, and performance to achieve a common objective: unlocking the full potential of the Kingdom's resources to create more value for our company and more opportunities for people at home and around the globe.
Join us at Saudi Aramco.
Saudi Aramco is ranked in the Global Top 10 in Rigzone's 2019 Ideal Employer Rankings - find out more here.