Saudi Aramco (ASC)

Featured Employer
Saudi Arabia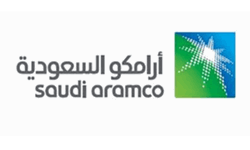 ---
Position Description:

We are seeking a Piping and Valves Engineer to work with Saudi Aramco Global Manufacturing Excellence experience in Piping & Valves Engineering and Inspection to join the Global Manufacturing Support Department (GMSD).
The GMSD is a multi-disciplinary organization with interface to technical, and in some cases business, support requirements of Domestic Refining & NGL Fractionation Admin Area and Saudi Aramco Affiliates. Its function caters mainly to the technical needs of Global Manufacturing, operating facilities management, and drive the performances of operating facilities in executing corporate programs and initiatives towards operational excellence and value creation.
The primary role is to provide technical support to operating facilities, projects, technology deployment, and talent development of new Piping and Valves Engineers. You will conduct special studies and analyses in a specialized asset integrity field for a Piping and Valves such as necessary mechanical calculations for piping, valves, hydrotest pressure, rating and/or de-rating, fitness for service to evaluate flaws or damage, pipe stress analysis, flange calculations, perform nozzle calculations.

Minimum Requirements:

A successful candidate will have:

Education: BS in Mechanical Engineering

Experience: Minimum fifteen (15) years in the refinery and/or NGLF industry specifically in asset integrity of piping and valves, with at least 10 years field experience working on plants major turnaround and field troubleshooting.

Language Requirements: The candidate must be fluent in English (both spoken and written).

Others: Must have a thorough knowledge of best engineering practices, solid industry codes and standards background (ASME, API, NACE, ASTM, ISO) and use of engineering software.

Duties & Responsibilities:

You will be required to perform the following:

Perform field troubleshooting in a daily basis or as requested.

Participate on major T&Is and emergency plant shutdowns (It includes all mechanical assessments mentioned below)

Provide support to maintenance support organizations like Machine Shop or Welding Shop by developing repair procedures or just simply follow up on-going repairs. Provide proposals for repairs or avail any idea that can come up from the execution team from the technical stand point

Participate in facilities audits activities or while performing insurance items

Provide engineering support to repair hydrocarbon leaks, review and approve the bolted clamp calculations and design made by the specialized leak sealing contractors companies to maintenance prior to field installation

Review detailed drawings and material specification from Layout Group for piping modifications as requested.

Participate in HAZOP Studies review.

Perform piping mechanical calculations like minimum wall thickness for internal and external pressure, branch reinforcement calculations, MAWP calculations as per ASME B31.3, hydrotest pressure, rating and/or de-rating of piping circuits by following API 570, fitness for service to evaluate flaws or damage and determine if the piece of pipe is suitable for continuous operation by using API 579, perform pipe stress analysis using Caesar II, perform flange calculations as per ASME VIII Div 1 App 2 using PVElite, perform nozzle calculations using WRC-107 and WRC-297 modeling the analysis in Caesar II or PVElite

Mechanical calculations and technical assessment of all the miscellaneous mechanical items like for example: Expansion Joints, steam Traps, special valves, strainers, quill injector vortex shedding calculations

Perform Hot Taps calculations by using Aramco standard SAEP-311 and API 2201

Troubleshoot and assess valve selection, perform mechanical calculations for check valves, perform torque calculations for valve stems, etc.

Calculate and select spring hangers, provide maintenance with repair procedures

Select gaskets type and materials, provide correct specification and applicability to critical services

As requested, perform mechanical and hydraulic assessment to equipment skids like for example Pumps Flushing Oil System (Piping, Exchangers, filters, oil container, etc.)

Perform mechanical assessment for firefighting equipment and systems, perform basic hydraulic calculations for deluge systems, sprinklers, fire monitors, get the concurrence from chief fire prevention engineer is required

Perform basic structural calculations for temporary supports and any other structure minor modification as requested.

Evaluate and recommend metallurgical changes along with Corrosion and Inspection specialist

Along with the repair procedures, develop basic welding procedures for repair of mechanical components and have the concurrence from CSD welding specialist.

Develop EWRs by preparing detailed design packages including scope of work, assembly/erection procedures, welding procedures, NDT requirements, material list and sketches/drawings

Prepare recommendations to maintenance to include a mechanical component in RTR PM program on SAP

Review and approve from the technical standpoint all quotations received as requested by maintenance when deemed necessary (Example: valves, pipe and fittings of special materials, etc.

Perform mechanical reviews and provide comments to P&IDs, piping plans, equipment SIS, Piping and material specification, support specification, hydrotest procedures, specialty items specification if any, isometrics drawings, pipe stress analysis if any, etc.

Actively involved in the following initiatives:
- Risk Elimination and follow up to complete the items lists with the required recommendation.
- Facilities audits and HAZOP studies review
- Major BIs and EWO review.
- Develop Asset Integrity programs such AIMS and APM.

About Us:

Saudi Arabia's vast hydrocarbon resources will see Saudi Aramco become the world's leading integrated energy and chemical company by 2020. Our Chemicals business is a critical, high-profile new enterprise for us and requires committed people with insight, experience and technical expertise.

We can offer professionals from diverse backgrounds and specialties a solid, secure future - not to mention extensive international exposure and the opportunity to see your ideas become reality. Work at the forefront of the industry and see how your career evolves with invested time and effort. It's a chance to make a huge impact both on the local economy and on a global scale.
Every day, our multinational team of more than 70,000 people combines passion, purpose, and performance to achieve a common objective: unlocking the full potential of the Kingdom's resources to create more value for our company and more opportunities for people at home and around the globe.
Join us at Saudi Aramco.
Saudi Aramco is ranked in the Global Top 10 in Rigzone's 2019 Ideal Employer Rankings - find out more here.